What Is Co-Parenting Counseling and How Is It Helpful?
Divorce can be a heart-wrenching decision for both parents. However, if children are involved, then it can be difficult for both parties to reach an agreement.
Any divorced parent knows that the hardest part of ending a marriage is the feeling of being connected to their ex-spouse. However, with children, parents do not really have a choice.
The impacts of a divorce can affect children for a long period of time and may even interfere with their studies and day to day activities.
Your child can fare poorly in their studies and start failing their classes especially if parents do not have an effective parenting method.
Divorced parents can opt for co-parenting counseling in such situations.
What is co-parenting counseling?
Co-parenting counseling is an agreement reached by both parents where they share equal responsibility for raising their children with a good spirit that helps in promoting growth, co-operation and love for one another.
For most parents co-parenting can be very difficult after a divorce, once custody has been agreed upon parents are faced with multiple issues and problematic circumstances that may reflect on their parenting strategies.
While married parents are able to enjoy their personal relationship together but once a child enters the picture, their personal relationship is bound to strengthen up.
However, once parents decide to separate and end their marital relationship, they have to continue their relationship as parents together.
For many couples separating their personal relationship with their parenting relationship can be very easy; there are no challenged custody issues, both parents share time with their children, attend their school activities as well as their extracurricular functions.
But for many parents being parents while keeping their personal relationship aside can be very difficult.
They might even have difficulty putting their personal issues behind them, and some even refuse to share their time with the children with their significant other, and for this reason, co-parenting counseling is necessary.
Strategies for divorced parents to co-parent
1. Recognize your partner's good attributes
In high-conflicting divorces, partners often forget the positive attributes of their spouses especially when it comes down to their parenting efforts. To be better at co-parenting, counselors often ask the other party to point out and remember their former partner's good parenting attributes.
By actively looking at their positive strengths, parents can have a more productive relationship with one another and co-parent their children as a unified couple.
2. Keep in mind that they are over
If you opt for counseling sessions or therapy, then make sure that your goals are clear. Even though your relationship is over, you will have to interact with each other.
Co-parenting counseling is not aimed at healing wounds inflicting by each partner or help them reconcile; instead, both partners should understand that the reason for this counseling is to help build a healthy and cooperative parenting environment for your kid.
3. Establish proper communication rules
To make sure that your co-parenting sessions are productive and to make the most out of your counseling it is important that you and your partner set ground rules for decent communication.
Make sure that you agree on some basic ground rules such as not to interfere with the other person when talking, let them talk before giving your opinion, etc.
4. Keep your communication civil
The most crucial rule for co-parenting is to make sure that you talk and address each other respectfully especially in front of children. It is very important to use nice words and be civil at home as this will decrease the effect divorce have on kids.
If you and your partner keep fighting constantly, you will not only drift apart but will also push away your kids and force them to pick sides.
To make sure that you and your partner be good at co-parenting, you both must be very civil all the time and have a compromising attitude; this will make you get through this issue easily.
5. Keep each other updated
Even though it can be very difficult and emotionally stressful to keep your ex-updated, it is very important. Your ex-partner must be informed about any changes you make in your life especially if it has an effect on your children.
Also, make sure that your kid is never the main source of delivering information to your partner; put your pride aside and update your ex yourself.
6. Create behavioral guidelines
Your child's upbringing is incredibly important and to make sure that it is done in the best way possible you must create a set of behavioral rules that you and your partners are both willing to abide by. This is important as it will bring consistency in your child's life and will keep him away from being a spoiled brat.
Share this article on
Want to have a happier, healthier marriage?
If you feel disconnected or frustrated about the state of your marriage but want to avoid separation and/or divorce, the marriage.com course meant for married couples is an excellent resource to help you overcome the most challenging aspects of being married.
More On This Topic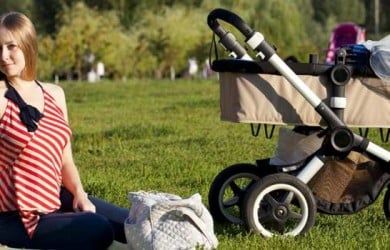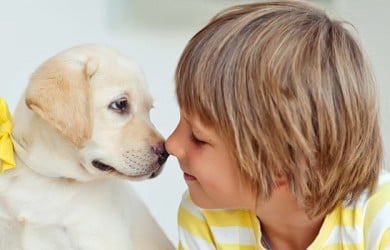 You May Also Like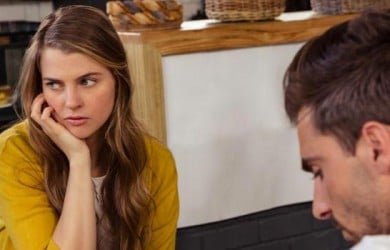 Popular Topics On Married Life