6 Most Empowering Truths About Being a Single Mother
Being a single mom is hard is an understatement and choosing to be a single mom is no easy feat.
Single motherhood throws curveballs and you can't ever expect everything to go the way you planned.
That's why some useful advice on how to be a good single mom can help reduce the stress that accompanies the challenges of single mothers.
One can be a single mother in a variety of different scenarios.
You may be divorced or widowed
Co-parenting with an ex
Never married and have chosen the single mother's life
Your single mother status is bound to change your life!
Being a single mom with no help is a tiresome task, but it has its own joys.
There are sure to be bumps along the way of a single-parent family, but there are also going to be bright spots.
At one point you may be exhausted and stressed out due to the hectic 'single mom life,' but you will definitely come across times that you will be thrilled.
These may be small things such as your baby's first steps or your kid's first day at school.
No matter how hard it is, at the end of the day, no single mother would want to exchange it for anything in the world.
If you are a newly single mother – by choice or due to circumstances – the following pieces of single mom advice may prove helpful to you as a single parent.
Listed below are the truths you need to know about being a single mother
1. You have increased responsibilities
After becoming a single mom, you may be working so hard, but it seems as if there aren't enough hours in the day.
You have work, dropping your kids to daycare or school, picking them up, grocery shopping, doing the household chores and so much more to do all by yourself. Then not to forget the correct upbringing of your child which is one of the most important things single mothers strive for.
Therefore, you are going to be faced with a never-ending to-do list that no matter how hard you try to complete would simply go on stretching on and on.
Being a single parent means you have to present at home, both mentally and physically.
This also means you have to place all your social outings such as going to movies with friends, attending parties, pampering yourself at the spa on the backseat.
Being a single mom also means limited time for dating, once you are ready to date that is.
However, it is important that you schedule your plans and be sure to act upon them. Get yourself a babysitter and step out for the leisure time for yourself.
3. Your kids are the center of your world
Your world may revolve around your kids, and you may consider it your responsibility to care and look after your children.
However, your children need to care for and value you and other members of the family equally as much.
Ensure that your children help you with the chores around the house and are capable of taking charge if you are ill or unavailable at the moment.
This is a great way to ensure that they do not take you for granted and also help them grow into responsible, compassionate adults of society.
Also, watch this video on single parenting tips:
4. You will need help
There is no shame in asking for and accepting help while doing your mom duties.
Many single moms may believe that everything is solely their responsibility. However, this is not true nor a rational approach.
You need to surround yourself with friends and family that are ready to help you out when in need as well as make sure never to turn down when someone offers help.
It is extremely comforting to know that help is only one phone call away.
You need to take care of yourself first to be in a prime condition to look after your beloved children.
5. Budgeting will be one of your best friends
One thing that we all know for sure is that child upbringing is expensive. You may make too much or too little money.
Nevertheless, you are always trying to save up and live with constant fear wondering what will happen if you lose your job.
You will eventually end up making a budget.
A household budget can be turn out as an effective way of handling all your money.
As a single working mom, you will begin finding ways to maximize your money and make use of coupons, meal plans, shopping tricks, sales, etc.
6. You need to remind yourself to make room for fun
You may be too caught up parenting solo, but you also have to realize that you can have fun with your kids whenever you want.
It can be anything such as going for ice cream or going to the movies or maybe even something as small as playing a board game. It is said that the best memories are made when you least expect it.
So be easy on yourself and make room for some fun!
Final take away
Life as a single mother may get hard but a strong single mom loves it all.
These pointers may be helpful to give you an idea of what to expect when being a single mom. Just go easy on yourself and do not let bad days get the best of you.
Be both, a friend and a parent to your children and be proud of who you are and whatever you do!
Remember, surviving and thriving as a single mother is the hardest and yet the most empowering experience. You can build an amazing life, raising your children, being an awesome mother and yet not give up on your own life completely.
Share this article on
Want to have a happier, healthier marriage?
If you feel disconnected or frustrated about the state of your marriage but want to avoid separation and/or divorce, the marriage.com course meant for married couples is an excellent resource to help you overcome the most challenging aspects of being married.
More On This Topic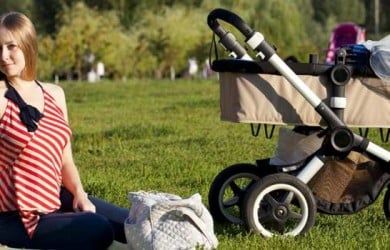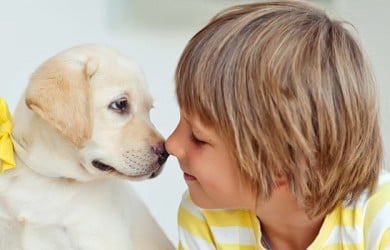 You May Also Like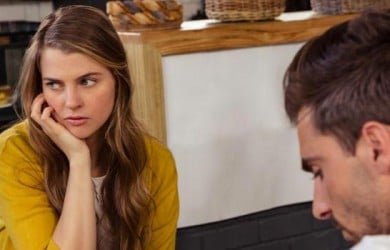 Popular Topics On Married Life