The Psychological and Social Effects of Single Parenting in a Child's Life
Family – this is a word that evokes memories of happy times.

Sharing what happened throughout the day at dinner, opening presents at Christmas, and even having a shouting match with your younger brother; all these things show that you have an inseparable bond with your family members.

But not all people are blessed with a happy family.

In this modern age, we see a large number of single parents struggling to provide a secure home for their children. There are many reasons for this increase in the number of children raised by single parents.

The most common causes of single parenting are teenage pregnancy, divorce, and the unwillingness of the partner to share responsibility.

In such instances, it is the children of single-parent that suffer the most when couples are not committed to making their relationship work.

Children who are brought up in a two-parent home enjoy better educational and financial advantages.

Negative effects of single parenting on a child can affect a child's social and emotional development.

This article addresses some single parenting issues and pivots around the impact of single-parent families on child development.

Also watch:



Lack of finances
One of the most common single parenthood issues is a lack of finances.
Single parents face the challenge of limited funds because they are the only source of income. A single parent might have to work more extended hours to meet the financial requirements of running a household single-handedly.
A shortage of money can mean that children might be forced to drop out of dance classes or sports league as the single parent is unable to meet the additional expense.
If there are several children in the house, then it might become very challenging to fulfill all the needs of the children.
The financial stress of living from hand to mouth puts additional pressure on the single parent, which can be easily recognized by the children.
Academic achievement
Mothers usually run single-parent households. The absence of a father, together with financial hardships, can increase the danger of poor academic performance by such children.
Similarly, the psychological effects of growing up without a mother can be very damaging to a child.
If there is no financial support from fathers, single mothers have to work more, which means that they are unable to spend much time with their children.
They might have to miss special school events and may not be at home to help them with their homework.
This lack of supervision and guidance can result in poor performance in school in comparison to children who have emotional and financial support from fathers.
Moreover, this also adds to the problems single mothers face in society as people tend to judge them as an inadequate parent.
Low self-esteem
A child gets a sense of security from home, which affects how they interact with the outside world.
Low expectations from people around them is another effect of being raised by a single parent. They may be unable to maintain a happy and healthy marriage life as they have not experienced living with both parents.
The primary cause of low self-esteem in such children stems from the fact that they do not get adequate attention and advice from their only parent, which can severely hinder their emotional and psychological growth.
It is essential to show that you are proud of your child's achievements by putting his report card up on the refrigerator or rewarding them for doing household chores.
Children of single-parent can also feel lonely if they spend too much time alone, making it challenging for them to interact with their age group.
They may suffer from abandonment issues and may have trouble connecting with older individuals because of a lack of confidence.
If they feel that their parents do not love them, then they struggle to understand how someone else will find them worthy. Such issues can get magnified when a child is growing up with a single parent.
The effects of single parenting on children can be more severe, given that they only have one guardian who is looking out for their interests.
Behavioral pattern
Single parent households usually have a shortage of finances, which can have emotional effects on the children, such as increased frustration and anger and an increased danger of violent behavior.
They might experience feelings of sadness, anxiety, loneliness, abandonment, and have difficulty with socializing.
The association of single parents with different partners can also leave a profound impact on the child. Such single-parent children may also have a commitment phobia.
Positive effects
There are a few positive effects of single parenting on children, but they greatly rely on parenting techniques and personality types.
A recent study shows that children who are over 12 years of age do not show any adverse signs of single parenting on their educational, psychological, and social development.
Furthermore, such children show strong responsibility skills as the duty of household tasks and chores fall upon them. Such kids form a powerful bond with their parents as they are codependent on each other.
Children raised by single parents also develop strong relationships with family, friends, or extended family members who have been an intricate part of their lives.
Single parenting tips
Raising a kid under any circumstance is a strenuous task; on top of that, being a single parent only brings the added pressure and stress.
However, while you juggle to manage yourself, your children, and your home, there are certain things you can do to the whole single-parenting more efficiently.
Here are some tips for you to manage your way through the up's and down's of single parenting and counter the negative effects of being raised by a single mother or father:
Set time aside every day to connect with your kids, find out about what they are doing, and show them your love and care.

Have a structured routine, especially for your kids. Kids thrive when they stick to a routine, and it also helps them to inculcate good habits.

Look after yourself. For you to be able to raise your kids in a healthy environment, you need to ensure that you are healthy enough. Workout whenever you can and eat healthily. This would also inspire your kids.

Don't blame yourself, and stay positive. Even Rome wasn't built in a day, so creating a good home and family for you and your kids would take a lot of time and patience that would need you to remain positive.
Conclusion
Although you cannot control the path that your relationships might take, you can try to make the best of such situations.
Being aware of the difficulties that might be faced by a child growing up in a single-parent home can help you understand their mental state and become a better single parent.
Share this article on
Want to have a happier, healthier marriage?
If you feel disconnected or frustrated about the state of your marriage but want to avoid separation and/or divorce, the marriage.com course meant for married couples is an excellent resource to help you overcome the most challenging aspects of being married.
More On This Topic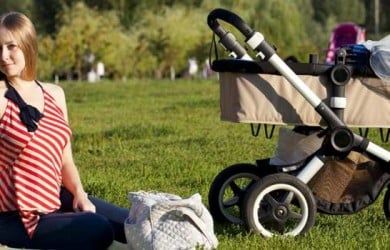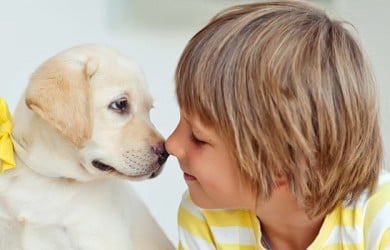 You May Also Like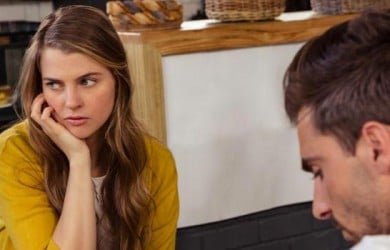 Popular Topics On Married Life