How to Understand Postpartum Depression vs. Psychosis: 9 Symptoms
The arrival of a new life is an extraordinary experience, and motherhood ushers in immeasurable joy and profound transformations.
Women, indeed, possess an incredible ability to bring forth life and embark on the journey of motherhood.
Then, there's postpartum depression, a condition that, today, is being addressed through the help of social media. However, there's a lesser-known concern amidst this celebration – postpartum psychosis.
What's their difference?
We need to distinguish between postpartum depression vs. psychosis for the well-being of mothers and families alike.
Defining postpartum psychosis
Before we proceed and differentiate postpartum depression vs. psychosis, we need to identify the meaning of postpartum psychosis first.
Postpartum psychosis is indeed rare, but this severe psychiatric disorder can affect women shortly after giving birth, unleashing a turbulent wave of symptoms.
While a new mother can experience both, postpartum psychosis differs from postpartum depression.
What are the differences between postpartum depression and postpartum psychosis?
"Can you tell me the difference between postpartum depression and postpartum psychosis?"
Two conditions that can affect new mothers are postpartum depression and postpartum psychosis.
Recognizing the difference between postpartum psychosis vs. postpartum depression is essential so we can seek or provide appropriate support and care.
Postpartum depression vs. psychosis facts – let's dig deeper.
Postpartum depression is a relatively common mood disorder concerning new mothers.
It typically displays within the first few weeks after childbirth but can progress within the first year.
Typically, its symptoms include persistent sadness, feelings of hopelessness, and recognizable changes in appetite or sleep patterns.
Postpartum psychosis, on the other hand, is a rare but severe psychiatric condition.
During the first two weeks after childbirth, some women may develop postpartum psychosis, which can cause hallucinations, delusions, severe mood swings, confusion, and disorganized behavior.
Unlike postpartum depression, postpartum psychosis is considered a psychiatric emergency due to the risk of self-harm or harm to the baby.
What can cause postpartum psychosis?
You may ask, what are the causes of postpartum psychosis?
Postpartum psychosis can happen suddenly and without warning, even to the healthiest and happiest mothers. Postpartum psychosis has several contributing factors, but its exact cause remains unknown.
We are not able to pinpoint one main cause or trigger for postpartum psychosis, but we can consider analyzing one or more of these factors:
1. Hormonal fluctuations
Hormonal changes during and after pregnancy could trigger psychotic symptoms due to shifts in estrogen and progesterone levels affecting brain chemistry.
2. Genetic predisposition
Studies suggest that genetic predisposition to mood and psychiatric disorders may, in fact, increase the risk of postpartum psychosis. Women with a family history of bipolar disorder or schizophrenia may be at higher risk.
3. Sleep deprivation
The demands of caring for a newborn often result in severe sleep deprivation for new mothers, which can exacerbate emotional and mental health issues, potentially contributing to the onset of postpartum psychosis.
4. Stress and life events
Experiencing high-stress levels, trauma, or significant life events can contribute to developing postpartum psychosis.
9 symptoms of postpartum psychosis
"What are postpartum psychosis symptoms?"
Are you worried that since you know the difference between postpartum depression vs. psychosis, you might have signs of postpartum psychosis?
Wanting to recognize the symptoms early is a good sign and an essential step to ensure prompt intervention and support for affected mothers.
In this exploration, we'll delve into nine symptoms of postpartum psychosis, shedding light on this enigmatic condition.
1. Hallucinations
Postpartum psychosis is characterized by the presence of hallucinations, which can be auditory, visual, or tactile. Auditory hallucinations, such as hearing voices, are particularly common.
2. Delusions
Postpartum psychosis causes a person to believe false and irrational beliefs, known as delusions.
These delusions can be bizarre and unrelated to reality and can cause significant distress to the mother.
Often, these delusions or irrational beliefs are centered around themes related to the safety of the baby or the mother's identity.
3. Severe mood swings
Dramatic and rapid mood swings are common in mothers with highly unpredictable emotional states, such as postpartum psychosis.
4. Confusion
Sadly, even cognitive confusion and disorientation are prevalent in postpartum psychosis.
There will be mothers who will struggle with memory problems, inability to concentrate, and difficulty in organizing thoughts or tasks.
5. Disorganized behavior
Postpartum psychosis can result in unpredictable and disorganized behavior, leading affected mothers to make impulsive decisions that may seem out of character, such as neglecting personal hygiene or acting irrationally.
6. Paranoia
A commonly observed manifestation of postpartum anxiety is a heightened sense of fear concerning the baby's safety or an unwarranted sense of persecution or surveillance.
7. Insomnia
Sleep disturbances are a commonly experienced phenomenon among women with postpartum psychosis. This can lead to challenges in getting restful sleep, worsening their mental and emotional distress, even when the newborn sleeps.
8. Extreme agitation
Mothers may display signs of restlessness and agitation, leading to difficulties in relaxation and contributing to their overall state of turmoil.
9. Thoughts of harm
In cases of postpartum psychosis that are severe, mothers may experience troubling thoughts related to self-harm or harm to their children.
These thoughts are especially concerning and require prompt medical attention.
7 ways to prevent postpartum psychosis
Now that everything is more precise about postpartum depression vs. psychosis, it's time to discuss prevention.
While postpartum psychosis is rare, exploring preventive measures to mitigate the risk for new mothers is essential.
In our quest to prevent postpartum psychosis, ensuring maternal well-being is paramount during this transformative phase.
Here are seven effective strategies to help prevent postpartum psychosis:
1. Prenatal counseling and education
Expectant mothers need to receive comprehensive prenatal counseling to prepare them for the possibility of postpartum mood disorders.
Early warning signs of postpartum depression and anxiety should be recognized, and prompt, professional assistance should be sought to mitigate the negative impact of these conditions on both the mother and her child.
Prenatal counseling and education can play a crucial role in achieving this goal.
2. Identifying risk factors
To better support mothers and healthcare providers, it is crucial to recognize personal risk factors such as a family history of psychiatric conditions.
By identifying these risk factors, proactive monitoring and intervention of potential symptoms can be implemented in high-risk cases, leading to a more effective means of addressing potential mental health issues.
3. Hormone therapy
Fluctuations in hormones after childbirth have been known to contribute to the emergence of postpartum psychosis.
Hormone therapy may be recommended under certain circumstances to establish hormone levels and mitigate the risk of symptom onset.
4. Sleep management
Adequate rest is crucial for mental health.
Encouraging new mothers to establish a sleep routine and seek support with night feedings can help prevent sleep deprivation, a contributing factor to postpartum psychosis.
5. Social support
A strong support system reduces postpartum psychosis risk. New moms should seek emotional, childcare, and companionship from friends and family.
6. Mindful stress reduction
Implementing mindfulness, trying out yoga, and other relaxation techniques has effectively managed stress and promoted emotional stability.
It is recommended that individuals actively engage in these practices to maintain their mental and emotional well-being.
7. Regular follow-ups
Scheduled postpartum check-ups with healthcare providers are vital.
These appointments offer an opportunity to assess the mother's mental health, ensuring early detection and intervention if symptoms arise.
To prevent postpartum psychosis, educate, support, and monitor women regularly.
Depression is no joke. Treatment, support, and knowledge is important.
Mark Tyrell, an experienced therapist, trainer, and speaker, talks about the important principles of dealing with depression.
Commonly asked questions
After analyzing postpartum depression vs. psychosis, it is now time to answer some commonly asked questions about these conditions.
Are postpartum depression and postpartum psychosis common?
Have you been wondering, "How common is postpartum psychosis?"
Studies indicate that 10% of women who just gave birth may experience the signs of postpartum depression. However, some studies suggest that the percentage may be as high as 14%.
On the other hand, the estimated worldwide occurrence of postpartum psychosis ranges from 0.089 to 2.6 per 1000 births.
During the postpartum period, both conditions require attention and support.
When should you see a doctor for postpartum depression or psychosis?
If you or a loved one are experiencing symptoms of postpartum depression or psychosis, seeking medical attention promptly is essential.
For postpartum depression, it is recommended to consult your healthcare provider in any event that the symptoms persist for more than two weeks or become severe.
Symptoms of postpartum psychosis, such as hallucinations, delusions, severe mood swings, or thoughts of harm to oneself or the baby, require immediate medical attention as it is considered a psychiatric emergency.
What could be the long-term effects of postpartum depression and psychosis?
Postpartum depression can have long-lasting effects, including strained relationships, ongoing emotional challenges, and a higher risk of recurrent depression.
Postpartum psychosis, if untreated, can lead to severe consequences, including a potential danger to the mother and baby.
This is why early intervention and treatment are vital for mitigating long-term effects and ensuring the well-being of the affected mother and her child.
In a nutshell
As you gain knowledge about the distinction between postpartum depression vs. psychosis. Postpartum depression and psychosis are severe mental health conditions that can impact new mothers.
Timely recognition and intervention are essential to mitigate potential long-term effects and safeguard maternal and infant well-being.
Seeking medical help and building a support system are crucial steps towards a healthier postpartum experience.
Share this article on
Want to have a happier, healthier marriage?
If you feel disconnected or frustrated about the state of your marriage but want to avoid separation and/or divorce, the marriage.com course meant for married couples is an excellent resource to help you overcome the most challenging aspects of being married.
Learn More On This Topic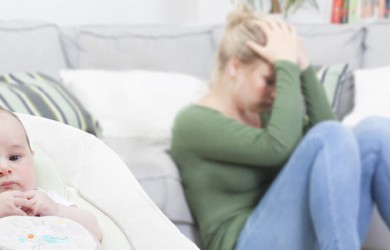 You May Also Like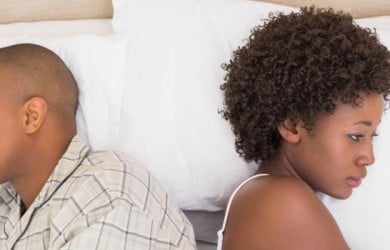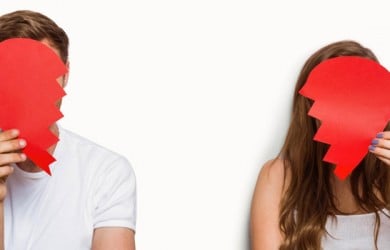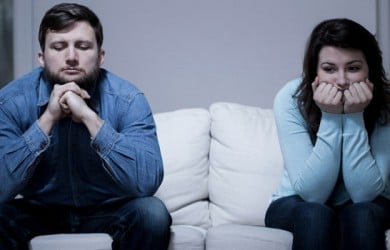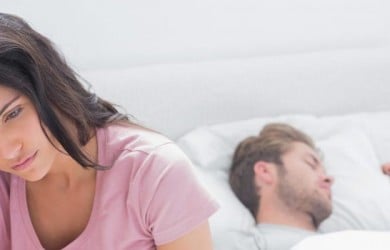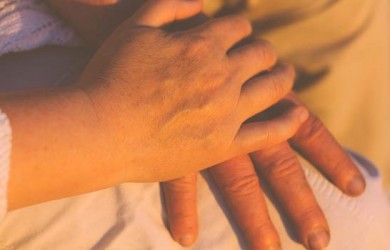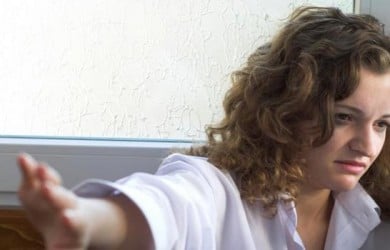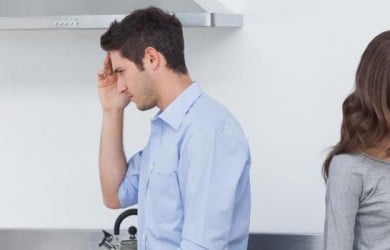 Popular Topics On Marriage Help