Parenting With Depression: Signs, Causes and How to Deal
Do you ever feel like caring and nurturing children gives you parental depression? Read this article to learn more about parenting and depression and how to cope with it.
The birth of a child often comes with everlasting joy and peace of mind. However, as you settle down into providing every need of a child, you might feel overwhelmed and burdened. The fact that it's just about another person's needs and wants might make it more depressing. Sometimes, you feel like no one cares about it.
Therefore, you might experience parental depression. If it makes you feel better, you should know that many parents and caregivers sometimes struggle with parental depression.
Children dealing with a depressed parent often experience certain events that might significantly impact their lives.
What exactly does parenting with depression mean? What does it feel like for children growing up with depressed parents? If you are struggling with parenting, don't worry much. Help is out there; the earlier you get it, the better. Keep reading this article to learn more.
What's it like to parent with depression
According to the Pan American Health Organization, depression is the world's most typical mental health disorder.
When it comes to parental depression, we are on another spectrum entirely. Over 15 million children are dealing with a depressed parent. A National Research Council and Institute of Medicine report concluded that parental depression can affect children's development. So, what is it like to parent with depression?
Parenting with depression can present unique challenges and complexities. Although everyone gets overwhelmed at some point in any activity, caring for someone totally dependent on you can be challenging. It is a full-time job that doesn't come with vacations or long breaks.
As a result, you may experience feelings of sadness, loneliness, helplessness, and hopelessness. Also, you may lack the ability to find pleasure in life, energy, and motivation to do specific tasks like preparing meals, playing with your child, or helping with schoolwork.
Parenting with anxiety and depression means constantly having emotional struggles, guilt, and self-criticism of not doing enough and having challenges communicating your needs.
How does depression affect parents?
Parenting is a full-time and stressful job. You're a dedicated caregiver, responsible for providing essential needs like sustenance and clothing and nurturing and fostering deep emotional connections with your child.
Children don't understand what you feel and only care about having everything they need.
In fact, WHO stipulates that approximately 970 million individuals globally, constituting 1 out of every 8 people, experience a mental illness, with anxiety and depressive disorders being the prevailing conditions.
Although many parents and caregivers often talk about the fulfillment and sense of purpose of parenting, raising children can be stressful and sometimes come with anxiety and a feeling of not doing enough.
Every parent, at some point, feels tired of this unpaid job. While twice as many women are more likely to develop parent depression, men are not exempted.
If you are struggling with depression, you may have a deep sensation of unending inundation, both physically and mentally drained, entangled in skepticism, or burdened by the conviction of inadequate parenthood.
You have no idea if you are doing your best. Sometimes, society doesn't help as you see people pointing out your mistakes or constantly highlighting how you can do your best.
These events often make parenting depressing. Everyday tasks can become monumental hurdles, amplifying stress and feeling overwhelmed.
Overall, parenting with depression necessitates incredible strength, adaptability, and support to navigate the intricate interplay between personal struggles and parental responsibilities.
Impacts of Parental Depression on children
While depression impacts parents, the effects on children can be devastating. Parental depression casts a profound shadow on children's emotional and psychological well-being, leaving enduring impacts that can shape their development and future. One of the most significant consequences is an increased risk of mental health disorders.
According to research, offspring of parents who have experienced depression are more prone to encountering major depression, anxiety disorders, or substance use issues than children whose parents had not undergone depression.
This susceptibility can stem from genetic predisposition and exposure to a household environment characterized by emotional instability, neglect, and reduced emotional responsiveness.
Moreover, the emotional atmosphere in a household affected by parental depression can hinder healthy family relationship and emotional development.
Children often absorb and internalize the negative emotions in such an environment, affecting their ability to regulate emotions and form healthy interpersonal relationships.
The inconsistency and unpredictability of a depressed parent's mood and engagement can lead to confusion and insecurity in children, impacting their self-esteem and overall emotional resilience.
Also, the lack of consistent emotional support and attention, financial strain, and disrupted routines often associated with parental depression can further compromise a child's educational experience and hinder a child's cognitive growth, potentially leading to academic underachievement.
9 ways to minimize the effects of parental depression on children
Reducing the effects of parental depression on children and knowing how to parent when depressed is essential to promoting their healthy emotional, psychological, and cognitive development.
If you are struggling with parenting or parental depression or want to know how to help a depressed parent, below are 9 tips for supporting your children and providing the best for them:
1.Seek professional support
If you cannot meet your children's needs, the best decision is to seek help outside. This might involve therapy, medication, or a combination of both.
A parent's improved mental health benefits their children by creating a more stable and supportive environment. Expectedly, the first session will be challenging for the child, so provide enough emotional support.
2.Seek a support network.
Individuals dealing with depression while parenting should have a good group of people to help them, like a team, to care for their child.
When you're feeling down, having a team to help you is even more critical because you might need more help. To make sure your kids get the love and attention they need, have family, friends, and people who can help, like teachers or therapists in your team.
3.Communicate openly
When parenting while depressed, keeping to yourself and leaving your children hanging is not advisable.
There are age-appropriate discussions about depression with children that can help them understand what you are going through. Open dialogue fosters trust and dispels confusion, reducing the stigma around mental health.
4.Offer emotional support
While struggling with depression, you must acknowledge and validate your children's emotions. Emotional support helps children feel heard and understood, preventing feelings of isolation. They are also assured of your love and care even though you may be experiencing some feelings.
Watch this video to learn more about the effects of emotional deprivation and neglect on kids:
5.Delegate responsibilities
Similar to seeking a support network is asking for help from other family members, friends, or support groups to share caregiving responsibilities.
The statement "it takes a village to raise a child" is more valid in this context. This often reduces the burden on the depressed parent and ensures the child's needs are consistently met.
6.Encourage Social Interaction
Children benefit from social interactions outside the family unit. You can contribute your quota by encouraging playdates, extracurricular activities, and participation in community events to foster healthy social connections.
7.Model Coping Strategies
Growing up with depressed parents can be debilitating. You can reduce this effect as a parent by demonstrating effective coping strategies for managing stress and negative emotions. This is a valuable lesson for children on handling challenges healthily.
8.Maintain Healthy Lifestyle
A healthy lifestyle ensures you are on the right path to caring for yourself and others. Create this habit by engaging in regular physical activity, maintaining a balanced diet, and ensuring adequate sleep contribute to improved mental health for you and your children.
9.Learn more about parenting with depression
Experiencing parental depression can be overwhelming, but investing time in understanding the condition and exploring different ways to help yourself can help you gain a stronger sense of control over the challenges it brings.
Furthermore, if you're a new parent, it's valuable to educate yourself about postpartum depression, a more widespread condition than you might think.
Commonly asked questions
It's important to recognize that both mothers and fathers can experience depression related to parenting, and each individual's experience is unique. This section talks about it further:
Do parents experience depression equally?
No, parental depression is not experienced equally. Gender, hormonal changes, life experiences, and mental health contribute to differing experiences and exposure.
Mothers might face postpartum depression, while fathers could experience depression related to family roles and responsibilities.
What are some ways to talk with kids about your depression?
To talk with kids about your depression, use simple language appropriate for their age. Be honest, explaining that sometimes you feel sad or tired, but it's not your fault.
Also, reassure them of your love and that you're getting help to feel better. Finally, encourage them to ask questions and offer comfort where necessary.
How can parents dealing with depression get support and treatment?
Suppose you are struggling with parenting and depression. In that case, it is best to seek support through therapy, such as cognitive-behavioral or talk therapy, to learn coping strategies. In addition, you should build a support network comprising family, friends, and even support groups that can offer emotional backing.
What should parents with depression do?
Parents with depression should seek professional help, which may include therapy and medication. Building a support network, communicating openly with their children, maintaining routines, practicing self-care, and learning coping strategies are also essential.
Can people with depression raise kids?
Yes, people with depression can raise kids. However, it might be more challenging due to the emotional and physical demands of parenting.
Nonetheless, take time to seek the appropriate treatment, build a support network, and maintain open communication. It can help you manage depression while providing a nurturing environment for children.
Key takeaway
Parenting can be rewarding and fulfilling. However, it can also come with depression, anxiety and fear. Many individuals experience parenting depression, which often impacts their children's well-being.
Nonetheless, the effects of parental depression require a combination of self-care for the parent, nurturing a supportive environment, and providing children with the tools they need to navigate their emotions and experiences.
By prioritizing the well-being of parents and children through the tips in this guide, it's possible to mitigate the negative impacts of parental depression on the next generation.
Share this article on
Want to have a happier, healthier marriage?
If you feel disconnected or frustrated about the state of your marriage but want to avoid separation and/or divorce, the marriage.com course meant for married couples is an excellent resource to help you overcome the most challenging aspects of being married.
Learn More On This Topic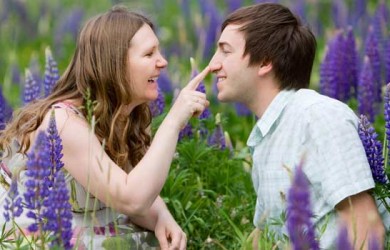 You May Also Like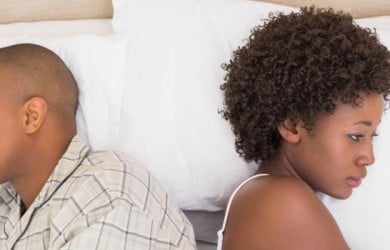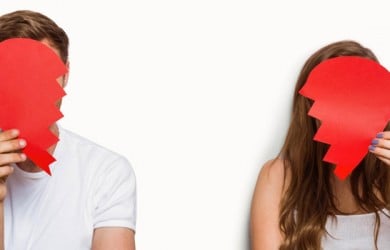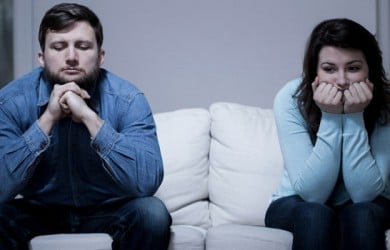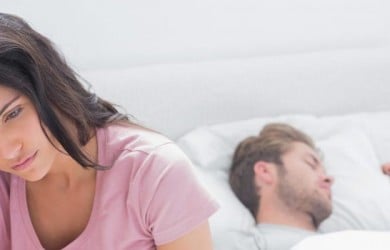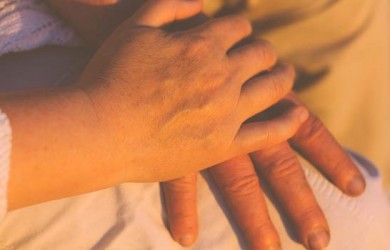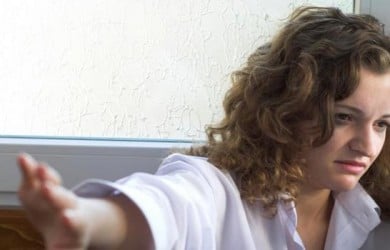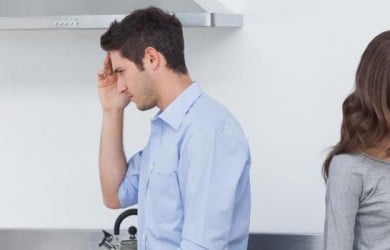 Popular Topics On Marriage Help