10 Signs You Might Have Narcissistic Victim Syndrome
You enter a relationship because you are in love, and you want to be in love. No one would decide to be in a relationship if they knew they would be in an abusive one.
No one deserves to be in a destructive relationship, but it's more common than we think.
Sadly, narcissists are hard to identify. Being in a relationship with a narcissist can lead to narcissistic victim syndrome.
This can affect the person's mental and physical health and damage their self-esteem and self-worth.
What is Narcissistic victim syndrome?
What is narcissistic abuse syndrome?
Some call it narcissistic abuse syndrome, but it's also known as narcissistic victim syndrome or narcissistic victim complex?
It's a form of emotional abuse by being in a relationship with a narcissist.
However, it does not limit itself to emotional side effects. There can be many physical effects of narcissistic abuse that we may not notice.
Narcissists use words that aim to invalidate the people around them. They belittle and manipulate not only their partners but even their parents and children.
As a result, the people around the narcissist will experience narcissistic victim syndrome.
The person who's in a relationship with a narcissist changes over time. They end up feeling inadequate, worthless and start to seek approval over the littlest things.
In the end, they no longer know who they are and would succumb to the narcissist's power.
10 Signs that you are suffering from narcissistic victim syndrome
If reading this makes you realize that you might be experiencing abuse victim syndrome or know someone who might, then here are ten narcissistic abuse signs to watch out for.
1. You thought you had the perfect relationship
People living with narcissistic personality disorder have similar patterns where the relationship starts as intense and romantic.
At the start of the relationship, it all feels so overwhelming. Their partner seemed romantic, loyal, kind, religious, and generous. They were showered with attention, kindness, and loyalty, and like a trap, they would fall in love hard and fast.
They end up believing that the fairytale-like relationship that everyone wants is indeed possible, only to realize that everything was just for show slowly.
As months or years go by, the words that used to make you blush become words that belittle you. The person who supported and showered you with love and affection had turned into someone who thinks you can't do anything right.
The partner you love has changed to someone who looks at you with hatred and disgust.
Related Reading: 

7 Different Ideas of a Perfect Relationship
2. You always walk on eggshells
One of the most common narcissistic victim syndrome symptoms is fear.
The feeling is like you are walking on eggshells around this person. You become afraid that you start watching your every move, decision, or even every word you say. You're terrified that you might trigger your partner's anger again.
Unfortunately, if you are in a relationship with a narcissist, walking on eggshells won't make a difference.
You will still be the abuser's target. No matter how much you try to be perfect for this person.
When narcissists are stressed or triggered, they feel that they can use you to relieve their stress – like a punching bag without emotion, just like a thing that they could yell at, belittle, and abuse as much as they want.
3. You feel vulnerable and alone
Another characteristic of being in a relationship with a narcissist is that it won't show outside your relationship.
Narcissists are masters of manipulation.
They can show everyone that you have a perfect relationship. If you try to let others know about the situation, these people might even side with your partner.
This can cause the abused to start feeling alone.
You start to isolate yourself because you think no one would believe you. These people might even begin questioning you instead.
As you slowly withdraw from society, you become more vulnerable to your narcissistic partner.
You feel trapped and feel that there is no way out of your situation.
4. You experience physical symptoms
Physical symptoms of narcissistic abuse can range from mild to severe pains.
When we're stressed, our body will react and show up as physical symptoms.
That's why people experiencing narcissistic victim syndrome will experience many different physical symptoms like:
Extreme fatigue

Nausea

Headaches

Appetite changes

Insomnia

Muscle aches
This is because people who experience chronic abuse will have their cortisol levels skyrocket. This will cause your immune system to become resistant, and you will become vulnerable to ailments.
You hear the narcissist's voice, and your stomach begins to tighten and hurt. You can't sleep if you know your partner asks you to do something tomorrow.
No matter how hungry you are, you become nauseous at the sight of food, knowing that you are with a narcissist.
Each day, you will see and feel the effects of narcissistic victim syndrome.
Watch this documentary on narcissism to understand it better:

5. You neglect your own needs
When you are in a relationship with a narcissist and the real face of abuse has started, your partner will begin setting rules.
These rules would focus on the narcissist alone.
Everything is about how you can please him and meet all his needs. Soon, you will see that you only live for your partner, and your needs will no longer be met.
When you are with a narcissist, it's all about this person's wants and needs.
You can't talk back without your partner being triggered. You can't reason out or get upset because a narcissist can turn every situation around.
If you stay in this type of relationship, you will neglect your own needs.
6. You have trust issues
Being in a relationship with a narcissist will cause the abused to question everything around them.
All the people trying to get close to you may seem to be a threat. You start to question their motives, the reason why they are there for you, and even their kindness.
It becomes too prominent that you even question yourself.
You look in the mirror, and you don't even trust yourself and your judgment. You find yourself shattered by all the words thrown at you and the emotional abuse you're going through.
Related Reading: 

8 Signs You Have Trust Issues and Effective Ways to Tackle Them
7. You start having self-destructive behaviors
What you hear or say to you will be your reality. Do you agree with this?
If your partner showers you with compliments and sweet words, you'll be happy. But what if your partner is a narcissist?
Daily words about how incompetent you are, and that you can't do even the simplest things, that you have no value, these words will damage you.
Soon, you'll hear these words in your head, and they will materialize in your actions and words. If the person who is being abused has low emotional tolerance, this person won't survive narcissistic victim syndrome.
They can sometimes self-destruct to the point that they want to end their lives.
Related Reading:

  Self Sabotaging Relationships: Causes, Signs & Ways to Stop
8. You have a hard time setting boundaries
Narcissists do not care about boundaries.
Even if you try to stand your ground and limit what they are doing, they will not listen to you. Most of the time, you would give up on what you are fighting for.
Narcissists will do what they can to control you, and if this has happened, it will happen repeatedly.
That's why most victims fail to leave the relationship and eventually feel trapped.
This can also be the same with your other relationship because your sense of control will weaken.
9. You don't know yourself anymore
Another narcissistic abuse sign to watch out for is when you lose yourself in the process of trying to please your narcissistic partner.
What if you want to see your friends from college?
Your abusive partner doesn't allow you and will try to insinuate that you are choosing them over your relationship. To avoid misunderstanding or another issue, you don't attend the gathering.
This is already the start of your partner trying to manipulate you. Soon, everything you do will need your partner's approval. This will cause you to doubt your sense of self.
Look in the mirror. Do you still know who you are?
What do you like? What makes you smile? Do you still have a life outside your partner?
If you feel lost or empty, you're already trapped in an abusive relationship .
10. You have signs of depression
People who experience narcissistic victim syndrome are prone to anxiety and depression.
The signs can start slow but can lead to constant worry and fear.
Soon, you might start feeling alone, unloved, and you begin to lose hope and interest in life itself. You question your existence, and the hopelessness of being trapped in an abusive relationship can take a toll on your mental health.
Depression can even lead to a nervous breakdown or suicide.
Can you leave a narcissist?
This is the number one question that an abused person asks.
"Is there a way out?"
The answer is yes, but before you plan, you first have to realize that your efforts would never be enough for a narcissist. So don't fall for love-bombing techniques or empty promises.
Related Reading:

 How to Leave a Narcissist In 8 Steps
Create an exit plan
Be brave and start gathering all your important documents and even a bag with your necessities. You don't have to bring all of them, just what you need.
You can also start saving money in a secured bank account that only you know. If you have trusted people, you can talk to them and ask for help.
Expect fog lifting
This is the phase post narcissistic abuse syndrome. After the abuse and over some time, you start to think more clearly.
You will experience how to slowly detach from the abuse you once tolerated.
No contact
This is very important. All of your efforts would be wasted if you still keep in touch with the narcissist. Every type of contact that has to do with this person should be erased.
Find support for closure
The closure for narcissists is very different from the usual closure after a breakup. Never expect a proper apology or admission of guilt but be careful if this person tries to woo you into believing that they can change.
In any event that you're still having a hard time moving forward, seek professional help.
Is narcissistic victim syndrome treatable?
Some people who have experienced narcissistic victim syndrome need more help than others.
While some would be able to face the world on their own again, others can't.
Some people living with narcissistic personality disorder require professional help and more time to heal but don't lose hope because narcissistic victim syndrome treatment is possible.
Here are some of the proven ways to heal from abuse:
Self-care techniques
After the entire trauma, it's time to focus on yourself.
Self-care can do wonders for someone who has been through so much. Exercise and help your brain release cortisol that will enhance your mood.
Relax and read a book to divert all the negative thoughts. Go out and feel your freedom.
Talk to your friends and watch movies. Turn up the volume and listen to music.
Slowly get your life back.
Related Reading:

 The 5 Pillars of Self-Care
Medication
It's advisable to ask for a medical opinion after getting out of emotional abuse.
Depending on the severity of your narcissistic abuse signs, you may be given certain medications to help you cope up while you're healing.
Therapy
Therapy can help you. Don't be afraid to seek professional help. They have been in this industry and have been trained to help people who have dealt with so much.
With the help of a therapist, you can get your life back.
Love and support
Finally, the love and support of the people around you matter.
They can be there to accompany you when bad memories haunt you. They can listen to you and hug you. With them at your side, you can take one step at a time and heal.
Conclusion
Being in an abusive relationship can do so much damage that you feel you can no longer go back to normal.
Narcissistic victim syndrome cases are everywhere.
Each day you stay in this type of relationship, the more you drown in the darkness of depression and fear. You experience loss of self-esteem, substance abuse, and even nightmares.
But there is hope. Once you pull yourself together and make a plan, you can start your life again.
You can battle narcissistic victim syndrome with your friends and loved ones, with determination, and with the help of a professional.
It will be a long road ahead, but you can do it.
Share this article on
Want to have a happier, healthier marriage?
If you feel disconnected or frustrated about the state of your marriage but want to avoid separation and/or divorce, the marriage.com course meant for married couples is an excellent resource to help you overcome the most challenging aspects of being married.
More On This Topic
You May Also Like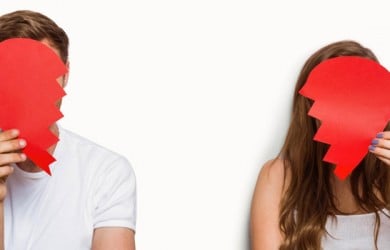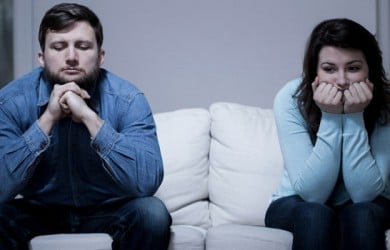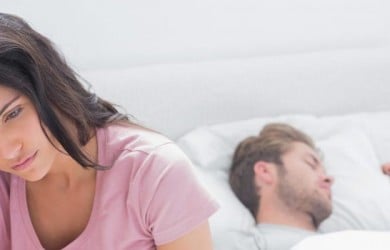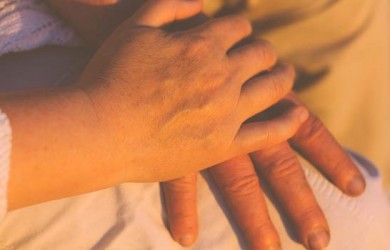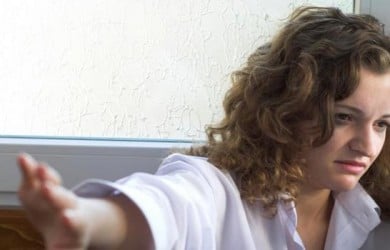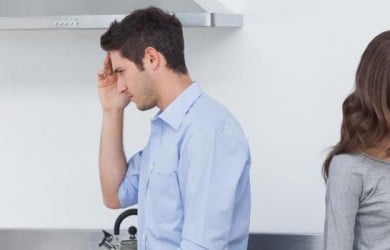 Popular Topics On Marriage Help