How to Stop Dissociation in Relationships- 10 Ways
When it comes to dissociation, this can negatively affect a person's life and relationships. It occurs when someone starts to lose their sense of reality. Doing this can be problematic and upsetting in most cases.
Read this article to learn more about the condition, why it happens, and how to alleviate the disorder. It will also show you how to stop dissociation in relationships.
What is dissociation in relationships?
Is dissociation possible in relationships? The answer is yes!
This is why it is necessary to understand how to stop dissociation in relationships.
You may be familiar with the term "zoning out," and you can think about this when trying to understand dissociation.
When a person zones out, they stop focusing on the task at hand and think about something else. At times, they may even stare into space. This is considered to be okay, and it might even help you achieve more.
Dissociation occurs when a person essentially separates themselves from the present time and where they are. This is generally brought on by stress or after a traumatic event.
Dissociation in relationships is no different, besides the fact that it affects more than one person since your partner may be just as affected as you are, depending on your actions.
This is why you may be interested in hearing more about how to stop dissociation in relationships.
Related Reading: How to Move Past Shared Trauma as a Couple
To find out even more about how to stop dissociation in relationships, go ahead and watch this video:

Types of dissociation
There are a few types of dissociation that you should be familiar with when learning more about how to stop dissociation.
Dissociation
In some instances, you may experience dissociation because you are exposed to something that distresses you or experiences an event that changes your life suddenly, such as the death of a loved one, a divorce, or the loss of a job.
This type of dissociation is not considered a mental health condition, and you should be able to stop dissociation after a few days.
Dissociative amnesia
If someone experiences dissociative amnesia, they have possibly forgotten traumatic experiences that they have lived through in the past. While this is considered a mental health condition, it isn't considered harmful to your mental well-being.
At the same time, it can cause a person to forget important information about who they are.
This is why if this happens to you or a loved one, you may want to talk to them about seeing a therapist.
Depersonalization disorder
This disorder can be troubling since it can change a person's entire life and routine. With depersonalization disorder, someone will not have a sense of their own body.
In other words, they are likely to feel like they are looking at their body from outside of it and like the things they are seeing are not necessarily accurate. This is another condition where you may need to consider psychotherapy to manage your symptoms.
Related Reading: The Role of Psychotherapy in Healthy Relationships
Dissociative identity disorder
Also known as DID, this disorder is considered to be very serious. If a person is affected by it, they may develop a number of personalities to help them cope with the abuse or trauma that they have experienced throughout their life.
A person that experiences DID will likely need to undergo therapy and consider taking medications as well.
How dissociation can affect relationships
Dissociation can affect any relationship in a large number of ways. For example, if your partner experiences dissociation, they might not be able to be there for you when you need them to be.
They may also have difficulties when it comes to dealing with anxiety and stress, where you are unable to talk to them or help them. In some instances, a couple might not interact with each other in a meaningful way.
If you are interested in how to stop dissociation anxiety, you should talk to them about couples' therapy. Going through therapy together may be a way to strengthen your relationship. It could allow you to learn more about how to stop someone from dissociating.
Symptoms of dissociation in anxiety
Here are a few symptoms related to dissociation. You may experience these symptoms yourself or note them in a loved one. Either way, they are a key to determining how to stop dissociation in relationships.
No concept of time

Feeling like the world is bland

Feeling like you are in a simulation

Inability to feel emotions

Unrealistic perceptions

Changes in behavior

Feeling like you aren't present in the moment

Feeling like you aren't always the same person

Inability to feel pain

Focused on a world that isn't real

Flashbacks

Forgetting little things
Why does dissociation happen
Dissociation can affect a person for several different reasons. They may have been exposed to abuse, traumatic experiences or have recently been stressed out or anxious.
Some instances that may lead to dissociation are reminders of a traumatic event, abusive relationships, or a large upheaval in someone's life. There are a handful of things that may trigger someone to experience a period of dissociation.
If you experience dissociation, you may wonder how do I stop dissociating. One way is to figure out what your triggers may be. If you can isolate the things that cause you to dissociate, you may be able to limit how often it happens to you.
How to stop dissociation in relationships
If you are interested in finding out more about how to stop dissociation in relationships, here are a few things that may make a difference.
1. Take care of your physical health
One of the first strategies for stopping dissociation that you should think about is getting your physical health checked out. When you get evaluated and receive a clean bill of health, this can be the first step into addressing your overall health.
It may also be able to lower your stress levels. On the other hand, if you find out that you have a physical ailment, you will have a chance to treat it.
2. Take care of your mental health
Another one of the ways to stop dissociation that you should consider is to take advantage of mental health support.
It can be beneficial to take advantage of psychotherapy and other forms of therapy when you are trying to lessen the effects of dissociation.
Talk to a therapist and see what advice they have to offer. They will likely talk to you about specific strategies to consider and inform you about the different options available to you.
Related Reading: What to Talk About in Therapy and Tips on How to Open Up
3. Get enough sleep
It may not seem like a big deal, but it is pretty important to get a good night's sleep. Adults should be getting around 6-8 hours of sleep each night to keep their bodies and mental health in good working condition.
4. Balance your diet
Another one of the most important tips for dissociation is to address your diet. If you are not eating a healthy and balanced diet, do your best to change how you eat.
You can search online for diet plans or healthy foods that you might want to try. It is a good idea to attempt to make many of your meals if possible, so you'll know exactly what is in the food you are eating.
However, if this isn't possible, you should do what you can to incorporate more fruits and vegetables into your diet because they can add vitamins and minerals that you need. It is also important to stay hydrated, so consider your water intake and if you are drinking enough.
5. Practice mindfulness
When it comes to dissociation and how to stop it, you should learn more about mindfulness. A therapist can discuss this, who will likely be able to offer guidance on accomplishing it.
Essentially, mindfulness involves keeping yourself at the moment so you don't allow your mind to wander. Different techniques can help with this, and it is also something that can be easy to address at times.
Related Reading: Improve Your Relationship with Mindfulness and Meditation
6. Keep a journal
You can also keep a journal if you are at a loss for what to do when dissociating. If you can write down what is happening, when it is happening, and how you feel, this may allow you to understand the causes and triggers that affect you.
Once you can identify the triggers, you might be able to limit your exposure to them so that you can lessen your episodes of dissociation. This can be something that changes your life.
Of course, this is also something that you should discuss with a therapist if you are working with one. They will be able to provide information to make the most of your journaling.
7. Start an exercise regimen
Beginning a new exercise routine is also something that may be able to help you when it comes to dissociating. If you exercise regularly, you should be able to work off some of your stress, and it may also allow you to sleep more soundly at night.
Just a few hours a week could have a profound effect on how you feel. You can start by taking a walk around the block or swimming a few laps at the gym.
8. Be kind to yourself
Being nice to yourself is another one of the many ways to stop dissociating. Some people may attempt to hurt themselves when they are experiencing dissociation disorders. It is important to refrain from trying to harm yourself physically or mentally.
If you feel like you want to hurt yourself, you should always let someone know. You shouldn't think of yourself in a negative light either, as this can be damaging to your self-worth as well.
Remember, you can reach out for support from the National Suicide Prevention Lifeline if you ever need to at 1-800-273-8255. Moreover, you can talk to your therapist about any negative talk that you are experiencing inside your head.
9. Use your senses
Another way to stay in the moment when you are dissociating is to use your senses. Try to focus on things that are across from you in the room and go over their names in your head. This may be able to remind you where you are and that you are safe.
You can also try other exercises like naming all the colors you can see or remember all the things in your refrigerator. Think of it as a game to make it more interesting.
10. Touch something
It may be beneficial to touch something around you when you feel like you are dissociating or are about to dissociate. This can keep you aware of the location and time you are in to be aware of your surroundings. You may find benefit in leaning on your other senses as well. Think of what you can smell or hear and recite these things out loud.
Conclusion
When trying to find out how to stop dissociation in relationships, there are numerous strategies to consider. This is the case whether you are the one experiencing dissociation or your loved one is affected.
You may not see a change right away, but it can happen when you take the time to address what possible triggers are or what trauma you have experienced in the past.
You can take steps to address your overall health, and you may talk to a therapist to see what they suggest as part of a treatment plan for you.
Keep in mind that there is plenty of help you can take advantage of, and, in many instances, dissociation is something that isn't permanent or considered irreparable. There is hope out there when you are reflecting on how to stop dissociation in relationships.
Share this article on
Want to have a happier, healthier marriage?
If you feel disconnected or frustrated about the state of your marriage but want to avoid separation and/or divorce, the marriage.com course meant for married couples is an excellent resource to help you overcome the most challenging aspects of being married.
More On This Topic
You May Also Like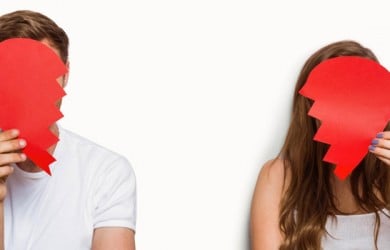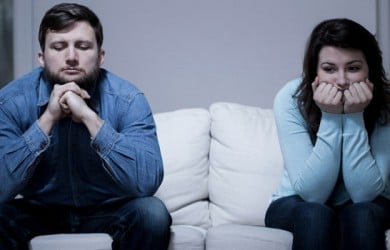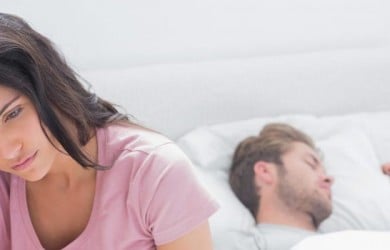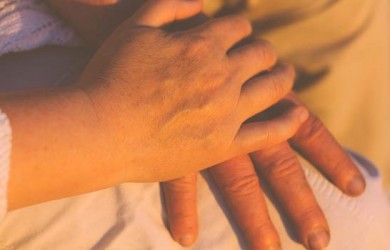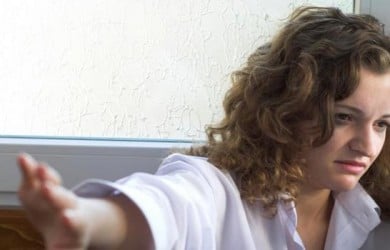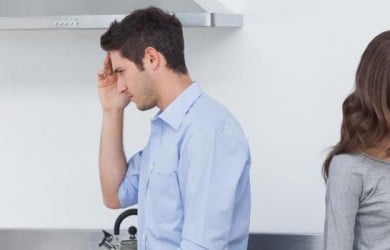 Popular Topics On Marriage Help