Love vs Fear: 10 Signs Your Relationship Is Fear-Driven
Relationships are supposed to be love-based.
It is the foundation of a healthy and strong relationship. Its absence can shatter a beautiful connection between the two individuals. While we all are aware of it, there are some relationships that are based on fear and insecurities instead of love.
Indeed! In such a relationship, fears seem to replace love.
Sometimes people are aware of it and make their decision knowingly to be in such a relationship, but sometimes they do not realize that they're in a fear-based relationship and continue along.
Below, we will discuss some pointers to clarify love vs fear-based relationships. If you feel you're in a fear-based relationship, it's time to take all precautionary steps before it gets too late.
Love vs fear: Which one is more powerful?
Love-based emotions are peace, comfort, freedom, connection, openness, passion, respect, understanding, support, confidence, trust, happiness, joy and et al. Whereas, fear-based emotions are insecurities, pain, guilt, jealousy, anger, shame, grief et al.
Which emotion drives your relationship defines what kind of relationship you're in. However, apart from these emotions, there are certain other attitudes or behaviors that might help you make the right decision.
The love vs fear debate is complex as both are two powerful emotions that have the ability to shape our lives in different ways. Love is a positive emotion that is associated with warmth, compassion, and connection, while fear is a negative emotion that is associated with anxiety, insecurity, and disconnection.
When it comes to which emotion is more powerful, the answer is not straightforward. Fear can be a powerful motivator, driving us to take action to protect ourselves or our loved ones from harm.
However, love has the power to conquer fear, bringing people together and fostering a sense of safety and security.
Ultimately, the power of love and fear depends on how they are used and experienced. Love can inspire great acts of courage and selflessness, while fear can drive people to act in ways that are harmful and destructive.
It's up to each individual to choose which emotion they want to allow to guide their actions and decisions.
10 signs your relationship is driven by fear instead of love
A relationship driven by fear is one where fear plays a significant role in how the couple interacts with each other.
This can manifest in various ways, but the end result is always the same: the relationship lacks the foundation of trust, honesty, and mutual respect that are essential for a healthy, loving relationship.
Here are ten signs that your relationship may be driven by fear rather than love:
1. Spending excessive time with your partner
It's quite normal to be with a partner and spend some quality time with them. However, everything has a limit. In a normal relationship, there is always some free space between partners.
When you're in a relationship driven by fear, you want to be with your partner, all the time. You would find yourself getting obsessed with your partner. You can't let them disappear from your vision. There is a thin line between the right amount of contact and obsessive contact.
Don't cross the line.
2. Sense of fear
The sense of fear comes when we think we will lose someone we love.
It happens either due to having low self-esteem and lack of self-worth or we believe that someone else will woo them over. This feeling makes us act out of place.
We end up doing things that can leave an unimaginable dent in our relationship. An individual with low self-esteem or with the belief that they're good for their partner will surely have such a feeling.
3. Jealousy
It's okay to have healthy jealousy in a relationship as it keeps the both of you together. However, excess of this jealousy will surely impact your relationship.
A jealous individual would want to control their partner, as much as they can.
They would make accusations and will have unnecessary arguments that will make this a toxic relationship.
If you think you're moving out of proportion and the healthy jealousy has turned negative, seek someone's advice. You would not want to end your relationship for this, would you?
4. Settling
In a love vs fear relationship, love takes over when you're settling with your partner. When love is driving your relationship, you feel content and at home when you're with your partner.
You feel happy and satisfied and finally feel like settling with them. You look forward to your future and wish to spend your life with them. However, when fear drives the relationship, you are not sure of settling with your partner.
There is a negative feeling that stops you from moving forward. It can be one of the signs you are scared of your partner.
Related Reading: 

10 Signs You're Settling In a Relationship
5. Argument
The fear vs love debate includes the frequency and quality of arguments. While choosing love over fear as a basis for your relationship, you must engage in productive conversations.
Just like healthy jealousy, a healthy argument is needed in a relationship. It speaks about individual choices and how well you both respect that.
The dynamics change if you're in a fear-driven relationship.
In such a situation, you start arguing over small or irrelevant matters. This happens as you fail to approach your problems with a level-headed mind. The constant fear of losing your partner results in such a decision.
Watch this insightful video on how to argue with your partner:

6. Irritability
There is no place to get irritated with your partner.
You're in love with them and you accept them the way they're. When you're in a love-driven relationship, you learn to forget things. You learn to ignore things and focus on good things.
However, in a fear-driven relationship, you're easily irritated by the actions of your partner. You're not happy with your parents and their actions provoke you to lash out things on them. This surely leads to a toxic relationship which eventually ends.
7. Pretentious
Fear of relationships can make you pretentious. When you know that your partner accepts you the way you're, there is no question of pretending to be someone else.
You're comfortable in your own skin and feel free. You are positive about love and are happy with it. In a love vs fear relationship, when the latter drives the situation; you believe that behaving a certain way is the solution to keep the relationship going.
You start behaving or pretending to be someone you're not. You fear that by being you, you would lose your partner. However, this pretentious bubble bursts eventually and things go out of control.
8. Overthinking
How much you actually think about your relationship answers your dilemma of 'fear or love?'
When you're satisfied and positive with what you have, you plan your future and think about all the good things you would do with your partner.
The situation is different in the other scenario. In a fear-driven relationship, you are constantly thinking about your relationship. You fear that your partner will leave you for someone else, and you start spying on them and do all the things that you shouldn't be doing.
Overthinking plays a major role in this. If you're the one overthinking about things a lot, then get the hint.
9. Hesitation in speaking your mind
If you feel like you can't express your thoughts or feelings without fear of your partner's reaction, it's a sign that your relationship is driven by fear.
Communication is a cornerstone of a healthy relationship, and if you're not able to communicate openly and honestly, it's unlikely that your relationship will be able to grow and flourish.
10. Always apologizing
Constant apologizing is a sign you're caught between the love vs fear debate; that you're driven by fear over love.
If you find yourself apologizing for things that aren't your fault or taking the blame for things you didn't do, it's a clear sign that you're in a relationship driven by fear.
This can happen when your partner uses guilt or manipulation to make you feel responsible for their actions or emotions.
Related Reading: 

10 Ways to Cope When Your Spouse Refuses to Apologize

How to deal if your relationship is based on fear
Dealing with a relationship that is based on fear can be a difficult and emotionally draining experience. The first step is to recognize and acknowledge that fear is driving the relationship.
From there, it's important to communicate openly and honestly with your partner about your concerns and feelings to sort out the love vs fear difference.
It may be helpful to seek assistance through relationship counseling to work through the underlying issues and establish healthy communication and trust. Ultimately, it's important to prioritize your own well-being and to make decisions that are in your best interest, even if that means ending the relationship.
Commonly asked questions
When it comes to relationships, fear, and love can both be powerful motivators. But which one is the stronger foundation for a healthy, fulfilling partnership?
In this set of questions, we'll explore the differences of love vs fear-based relationships some more and how to navigate these complex emotions in your own relationships.
How do you know if it's love or fear?
It can be difficult to distinguish between love and fear in a relationship, as both can elicit strong emotions. In fact, at times, fear is stronger than love. Love is characterized by feelings of warmth, connection, and trust, while fear-based relationships are often marked by insecurity, control, and a lack of trust.
Signs that fear is driving the relationship include walking on eggshells, feeling controlled or manipulated, and a constant sense of anxiety. On the other hand, a loving relationship will feel safe and secure, with open communication and mutual respect.
It's important, to be honest with yourself about the dynamics of your relationship and seek support if necessary.
Why is fear so much stronger than love?
Fear can feel stronger than love in a relationship because it taps into our primal survival instincts. When we're afraid, our bodies release stress hormones that can trigger the fight-or-flight response, making us more alert and aware of potential danger.
Love, on the other hand, can be a more subtle and gradual emotion, and it doesn't always elicit the same intense physiological response. Additionally, fear can be reinforced by past traumas or negative experiences, making it difficult to overcome without therapy or other forms of support.
However, with time, effort, and support, it is possible to shift the dynamics of a fear-based relationship towards one based on love and mutual respect.
Make way for love, not fear!
While fear-based relationships may feel intense or passionate at the moment, they are ultimately unsustainable and can be emotionally damaging in the long run. It's important to cultivate relationships based on love, trust, and mutual respect, rather than fear and control.
This means prioritizing open and honest communication, setting healthy boundaries, and seeking support when necessary. Choosing love as the foundation of your relationships can lead to deeper connections, greater emotional fulfillment, and a more stable and supportive partnership. Choose love over fear, always!
Share this article on
Want to have a happier, healthier marriage?
If you feel disconnected or frustrated about the state of your marriage but want to avoid separation and/or divorce, the marriage.com course meant for married couples is an excellent resource to help you overcome the most challenging aspects of being married.
Learn More On This Topic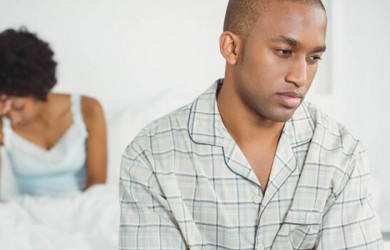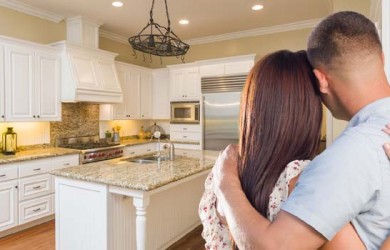 You May Also Like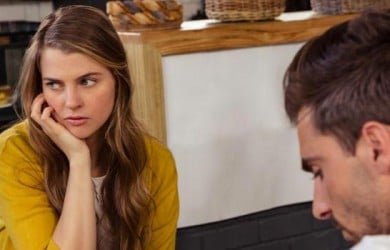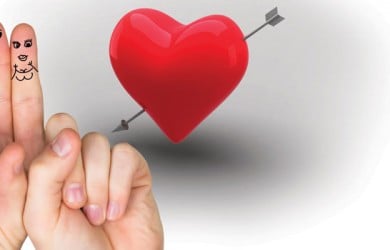 Popular Topics On Married Life