11 Ways to Cope With an Empathy Burnout
Relationships can be awesome, but sometimes they can also be tough. Have you ever felt like you're giving a lot of yourself to others, and it's just too much?
Well, that's what we call "empathy burnout." It's when we care so deeply for others that it starts to drain us emotionally. It's a serious thing, and it's okay to feel overwhelmed.
But don't worry; we're here to help you cope with it! Let's explore some ways to take care of ourselves and find a balance between giving and receiving empathy. Remember, it's essential to look after yourself too!
What is empathy burnout?
If you wonder about empathy burnout definition, empathy burnout happens when we care too much for others, and it starts to exhaust us emotionally. It's like we give so much of ourselves that we feel drained and overwhelmed.
Imagine having a full bucket of water, and you keep pouring it out for others without refilling it for yourself – eventually, the bucket runs dry. That's empathetic burnout.
It's crucial to recognize when we're experiencing it and take a step back to recharge. Remember, it's okay to care, but we need to care for ourselves, too, so we can keep helping others in a healthy way.
What are the symptoms of empathy burnout?
Empathy burnout, also known as compassion fatigue, is a condition that occurs when individuals experience an overwhelming amount of emotional stress due to consistently caring for others' emotions and needs.
It often affects caregivers, healthcare professionals, and individuals in emotionally demanding professions. Here are a few empathy burnout symptoms:
1. Emotional exhaustion
One of the primary symptoms of empathy burnout is feeling emotionally drained and overwhelmed. It becomes increasingly challenging to handle others' emotions, leading to a sense of powerlessness and fatigue.
This emotional exhaustion can also spill into personal life, causing detachment from loved ones.
2. Reduced empathy
As empathy burnout progresses, individuals may notice a decline in their ability to connect with others emotionally. They might become desensitized to others' suffering or adopt a cynical attitude, further distancing themselves from the people they are trying to help.
3. Decreased job satisfaction
Empathy burnout can lead to decreased job satisfaction and a sense of ineffectiveness in one's role. The joy and fulfillment once experienced from helping others may diminish, leaving individuals feeling unfulfilled and unmotivated.
4. Physical symptoms
Empathy burnout can manifest physically, resulting in headaches, insomnia, stomachaches, or other stress-related ailments. These physical symptoms can exacerbate the emotional strain, creating a vicious cycle of stress and fatigue.
What are the causes of empathy burnout?
Empathy burnout, also called compassion fatigue, can be caused by various factors that overwhelm a person's ability to handle others' emotions and needs. Here are the common causes of empathy burnout:
1. Emotional intensity
Constantly dealing with others' deep emotions and distressing experiences can be emotionally intense.
Caregivers, healthcare workers, and individuals in helping professions often face challenging situations, such as illness, trauma, or loss. The weight of these experiences can become overwhelming, leading to empathy burnout.
2. High workload
People in caring professions may have heavy workloads and long hours, leaving little time for self-care and relaxation. The demands of constantly tending to others' needs without adequate time to recharge can deplete a person's emotional reserves, contributing to burnout.
3. Lack of support
Empathy burnout can be exacerbated when individuals feel isolated and unsupported in their roles. Without a supportive network to share the emotional burden, the stress can build up, leading to compassion fatigue.
4. Personal experiences
Sometimes, individuals with their own unresolved traumas or emotional challenges may be more susceptible to empathy burnout. Identifying too closely with others' struggles can trigger unresolved emotions and drain their emotional energy.
11 ways to cope with empathy burnout
Empathy, the ability to understand and share the feelings of others, is a powerful and essential human trait. However, excessive exposure to others' emotions can lead to empathy burnout, leaving us emotionally drained and overwhelmed.
It's crucial to understand how to cope with empathy burnout to maintain your emotional well-being. In this article, we'll explore simple and effective ways of dealing with an empath.
1. Recognize and acknowledge your feelings
The first step in coping with empathy burnout is recognizing its existence and acknowledging your own emotions.
You might feel overwhelmed, sad, or even frustrated by the emotions of others. It's essential to realize that these feelings are natural and valid, and you are not alone in experiencing them.
2. Set boundaries
While empathy is essential, it's essential to set boundaries to protect your emotional health. Recognize when you need a break and give yourself permission to step away from emotionally challenging situations when necessary.
Remember that taking care of yourself allows you to be a better source of support for others in the long run.
3. Find supportive friends
Having friends who understand and empathize with your experiences can be incredibly helpful. Share your feelings and concerns with them, and they may offer valuable insights or simply provide a listening ear.
4. Talk to a trusted adult
If you find yourself struggling with empathy burnout, don't hesitate to talk to a trusted adult, such as a parent, teacher, or school counselor. They can provide guidance and help you navigate your emotions.
5. Engage in creative activities
Engaging in creative activities like drawing, writing, or crafting can be a therapeutic outlet for emotions. It allows you to express yourself in a different way and can be a refreshing break from the emotional burdens of empathy.
6. Spend time in nature
Nature has a calming effect on our minds and bodies. Whenever you feel overwhelmed, take a walk outside, sit in a park, or simply look at the sky. Connecting with nature can provide a much-needed break from emotional exhaustion.
7. Engage in physical activities
Physical activities, such as playing sports, dancing, or going for a run, release endorphins, which are natural mood boosters. Regular exercise can help alleviate the emotional strain caused by empathy burnout.
8. Limit exposure to emotional triggers
Being empathetic doesn't mean exposing yourself constantly to emotionally challenging situations. Be mindful of the content you consume online or on TV. Limit exposure to distressing news or movies that may exacerbate your feelings of empathy burnout.
9. Practice self-compassion
Be kind to yourself and practice self-compassion.
Understand that it's normal to feel overwhelmed at times, and you are not responsible for fixing everyone's problems. Allow yourself to take a break and prioritize self-care without guilt.
10. Practice mindfulness and meditation
Mindfulness and meditation techniques can help you stay grounded and present in the moment. These practices can reduce stress and anxiety, making it easier to cope with empathy burnout.
Practicing mindfulness through meditation or other techniques improves both mental and physical health. Follow this body scan exercise to help improve focus and overall well-being.
11. Seek professional help if needed
If empathy burnout is significantly affecting your daily life and well-being, consider seeking professional help. A therapist or counselor can offer guidance and support in managing your emotions and coping with empathy burnout effectively.
Commonly asked questions
Explore the distinct aspects of empathy burnout, its effects, the connection between empaths and depression, dark empaths, and the challenges empaths might face in relationships.
How does empathy burnout differ from regular stress or fatigue?
Empathy burnout examples, distinct from regular stress or fatigue, are the result of prolonged exposure to high levels of empathy and emotional demands. It occurs when individuals consistently absorb and internalize others' emotions, leading to emotional exhaustion, reduced capacity for empathy, and a sense of detachment.
Does burnout affect empathy?
Yes, burnout can affect empathy. As individuals experience empathy burnout, their ability to empathize may diminish. They may become emotionally numb, find it challenging to connect with others' emotions, or even withdraw from social interactions.
Why do empaths get depressed?
Empaths may experience depression due to their heightened sensitivity to emotions, making them more susceptible to absorbing and being overwhelmed by negative feelings from others.
Constantly feeling the emotional weight of others can lead to emotional exhaustion and contribute to the development of depression in some empaths.
A dark empath, also known as a malevolent empath, is an individual who possesses empathy but uses it in manipulative or harmful ways. Instead of using their empathic abilities to understand and support others, they may exploit emotions for personal gain, control, or to cause harm.
Why are empaths hard to love?
Empaths can be perceived as hard to love because of their intense emotional sensitivity. They may require more emotional support and understanding than others, and partners might find it challenging to navigate the depth of emotions and the need for strong emotional boundaries.
Additionally, if an empath is not well-aware of their emotions and boundaries, it can lead to emotional overwhelm and relationship difficulties.
Conclusion
Empath burnout is a unique form of exhaustion resulting from excessive emotional demands, leading to a reduced capacity for empathy. While burnout can indeed affect empathy, empaths' heightened sensitivity to emotions can also make them vulnerable to depression.
Understanding the concept of dark empaths highlights the potential misuse of empathic abilities. Empaths' difficulty in love stems from their deep emotional sensitivity, requiring understanding and boundaries.
By acknowledging and addressing these challenges, individuals can better manage their empathic abilities and foster healthier emotional well-being and relationships.
Share this article on
Want to have a happier, healthier marriage?
If you feel disconnected or frustrated about the state of your marriage but want to avoid separation and/or divorce, the marriage.com course meant for married couples is an excellent resource to help you overcome the most challenging aspects of being married.
Learn More On This Topic
You May Also Like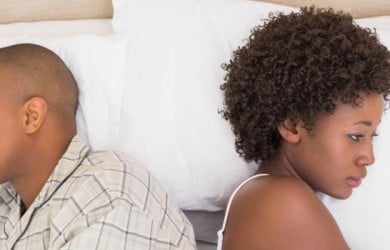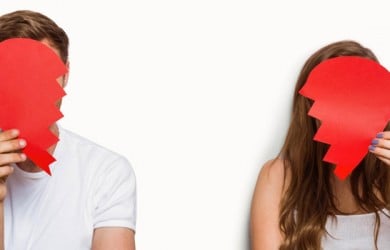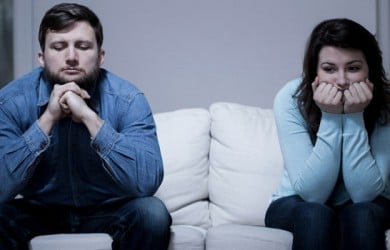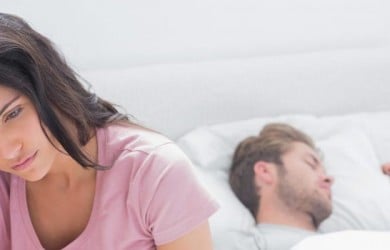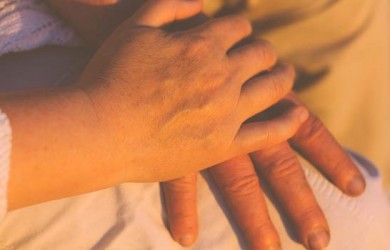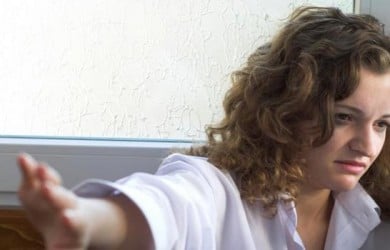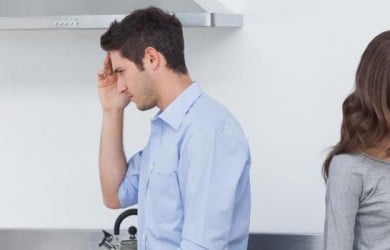 Popular Topics On Marriage Help