10 Consequences of the Father Wound on Well-Being and Relationships
You might have heard of the concept of a father wound, or perhaps you are suffering from this type of wound yourself. If you had a poor relationship with your father growing up, you might be experiencing father wound symptoms.
The good news is that healing the father wound is possible. Below, learn the answer to "What is a father wound?" as well as information about how to overcome one.
Father wound meaning: What is the father wound?
The term father wound is used to refer to damage that is done when a person has an absent or abusive father. A father doesn't have to be physically absent to cause a wound; emotionally absent fathers can be just as damaging.
A person is said to have a father wound if they suffer from the negative effects of having an abusive, neglectful, or absent father.
Emotionally absent fathers' effects on daughters can be especially wounding. Daughters who grow up with emotionally neglectful fathers feel that their fathers did not show affection or love and that their fathers had no interest in them.
Sometimes the father wound is referred to by the slang term "daddy issues." Learn more about this topic here:
How to tell if you have a father wound?
So, what are the signs of a father wound? Consider the list below:
You were afraid of your father while growing up.

Your father was physically absent, always gone at work, or not involved in your life.

Your father was highly critical of you and used harsh discipline.

Your father was physically or

emotionally abusive

.

Your father withheld food or love as a source of punishment.

Your father seemed to never approve of your actions.
10 types of damage done by a father wound
If you suffered from any of the father wound examples listed above, you would likely experience emotional damage from your relationship with your father. Damage can present itself differently, depending upon a person's unique experiences.
Below are 10 types of damage that can appear in people who have suffered from a father wound.
1. Poor self-esteem
Receiving love and acceptance from a father is important for developing a child's self-esteem. If your father was overly critical or absent, you might feel less than your peers because you believe your father's harsh behavior is your fault. This can lead to low self-esteem and various related consequences, such as poor performance at school or work and the belief that you are not worthy.
2. Mental health problems
The father wound is linked to adult mental health problems. If you had an unhealthy relationship with your father growing up, you might struggle with mental health conditions like depression or anxiety during adulthood.
3. Anger
For some people, the damage caused by a father wound can result in anger and aggression. Feelings of anger may be a coping mechanism for dealing with the emotional pain of having an unloving or uninvolved father.
4. Rigid behavior
Having an absent father can make people feel like they have no control. In adulthood, people with a father wound may try to compensate with overly rigid or controlling behavior. They may need to have every detail of the day planned and feel anxious when things are not "just so."
5. Poor boundaries
Since self-esteem is one of the father wound signs, people may also experience loose boundaries. Because of their low self-esteem, people with a father wound may have difficulty saying no or standing up for their own needs. They do not feel comfortable setting boundaries with others.
6. Abusive cycles
If your father wound developed because of abuse, you may, unfortunately, continue this cycle with your children. A bad example of parenting growing up can lead you to repeat this behavior, even if you don't immediately realize it.
Related Reading: 

 Have I Suffered From Emotional Abuse by My Parents?
7. Unhealthy relationships
Father wound symptoms can lead to unhealthy relationships as an adult. You may accept abusive behavior from your partners because this is the type of behavior you expected from your father.
You may also go out of your way to please your partner to fill the void left by your father, which can lead to you being taken advantage of and feeling unfulfilled.
8. Distancing from others
In some people, the father wound can lead to social withdrawal. You may be afraid of connecting with others because you learned from a young age that the people you're closest to might hurt you the most.
9. Choosing emotionally absent partners
Whether we realize it or not, humans tend to choose partners who remind them of their parents. If you have an emotionally absent father, you are more likely to choose an emotionally absent spouse because this personality is familiar to you.
10. Unhealthy perfectionism
The father wound can lead to a strong need for perfection. If your father was overly critical and never seemed to approve of you, you might set impossibly high standards for yourself and feel guilty or worthless whenever you fall short of perfection.
How the father wound affects relationships?
As explained above, father wound symptoms can have a damaging effect on relationships. The issues you have with your father remain unresolved, and you carry them into your adult relationships, often without even realizing it. Below, explore the specific ways that a father wound can create negative consequences in adult relationships:
1. Abusive behavior or violence
If your father were physically abusive, you'd come to accept this sort of behavior. As an adult, you may end up in relationships in which your partner is abusive or physically violent. Even if abuse or violence is wrong, it feels comforting because it's the only thing you know.
Related Reading: 

What Is Hostile Aggressive Parenting & It's Impact on Children
2. One-sided relationships
The father wound can result in people-pleasing tendencies. If you felt you couldn't please your father, you may go out of your way to try to make your partner happy. This may result in one-sided relationships, in which you feel you put forth all the effort with little in return.
3. Fear of commitment
Having an emotionally absent father can make you fear committing in adult relationships. You may prefer to keep your distance from people instead of getting too close because you don't want to be hurt.
4. Shallow relationships
Not feeling a sense of love and affection from your father can lead you to seek these things out wherever you can find them as an adult. You may become overly promiscuous because you're yearning for some form of love.
This can result in shallow, meaningless relationships that are based on sex alone and never really progress. You may even settle for this type of relationship because you believe you don't deserve more.
5. Clingy behavior
A father wound can result in fear of abandonment in adult relationships. You may become overly needy and clingy with your partners because you fear abandonment. Ultimately, this can push away your significant other.
6. Projecting
A negative relationship with your father can result in you projecting onto your partner as an adult. For instance, if you have unresolved anger toward your father, you may project this onto your significant other.
Or, if you cannot trust your father to follow through with what he said he would do, you may have trouble trusting your partner and projecting this onto them.
5 ways to heal from a father wound
It can be difficult and painful to acknowledge when you're suffering from a father wound. You may recognize that you're experiencing signs of a father wound, but knowing what to do can be challenging once you recognize that this is the problem.
The good news is that you can learn how to heal the father wound to reduce the negative impact it has on your adult relationships, including those with your spouse or significant other and your children.
Some strategies for father wound healing are listed below:
1. Begin to forgive the injustice
It may seem overwhelming to think about every individual wound your father caused. Instead, think about the injustices he caused in general. Was he never around? Did he criticize you frequently? Did he fail to recognize your achievements?
Whatever the pattern was, you can begin to move toward healing when you acknowledge the injustice and forgive him for it. Forgiveness may be a little easier if you consider your father's upbringing.
Did he, too, have an emotionally absent father? Was he made to believe he was a failure? Seeing your father as a person with his trauma can be helpful.
Related Reading: 

10 Common Parenting Issues and Ways to Deal With Them
2. Recognize that you are more than your wounds
When you have a father wound, it can easily become fixated on your pain. You may begin to see yourself only as a person with an absent father. Instead of viewing yourself this way, challenge yourself to recognize your other qualities. You may also be a sister, a mother, a teacher, or an artist.
An important piece of healing is acknowledging that you have strengths, regardless of the wounds you experienced from your relationship with your father. Embrace these strengths, and you'll begin to see yourself as a person worthy of love.
3. Accept that you have dysfunctional beliefs and behaviors
Growing up with an absent or abusive father can lead you to develop dysfunctional beliefs, such as the belief that you are responsible for other people's feelings or that you must perform and be perfect for receiving love.
When these beliefs become ingrained in you, it can be hard to break free from them. You may have come to accept these beliefs as being a reality. To heal, it's important to acknowledge that your belief system is dysfunctional.
Once you accept that you've been operating according to faulty beliefs, you can take steps to change.
Related Reading: 

Dysfunctional Family Roles Quiz
4. Seek therapy
Having a father wound often means that you're carrying some deep emotional pain and trauma with you. While you may have developed coping mechanisms, the reality is that if you're experiencing self-esteem and relationship problems, you may never have learned to cope healthily.
Working with a therapist can help you to heal from trauma and develop healthier ways of coping with the damage from a father wound. A therapist can offer guidance and new insights that help you to change unhealthy patterns of behavior and ways of thinking.
5. Talk with your father
If you feel safe doing so, you might benefit from talking with your father about how he affected you. It may be beneficial to practice such a conversation in the safety of a therapy session before moving forward and talking with your father.
It might be healing to share with your father how his absence or behavior affected you. You may also gather new insights into his behavior. For instance, maybe you'll learn that your father was struggling with mental health issues or other demons.
While reconciliation isn't always possible if it's what you're looking for, talking with your father may be a part of the healing process.
Takeaway
A father wound develops when a child has an absent or abusive father. This may involve a physically violent father who is overly harsh or critical or shows little love or affection. In some cases, absence is physical.
In other cases, emotionally absent fathers may be physically in the home but provide little to their children through nurturing and affection.
When children with a father wound grow into adults, they may struggle with anger, low-self esteem, poor boundaries, mental health conditions, and relationship problems. The good news is that father wound healing is possible.
Acknowledging the problem is the first step in healing a father wound. Beyond that, it's often helpful to work with a therapist to help you process the deep emotional pain and trauma that results from growing up with an absent or abusive father.
Share this article on
Want to have a happier, healthier marriage?
If you feel disconnected or frustrated about the state of your marriage but want to avoid separation and/or divorce, the marriage.com course meant for married couples is an excellent resource to help you overcome the most challenging aspects of being married.
More On This Topic
Recent Articles
You May Also Like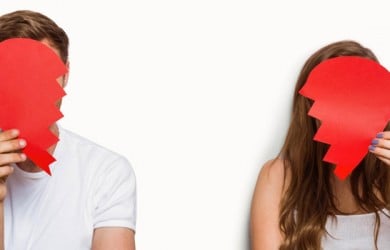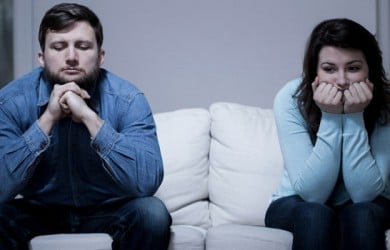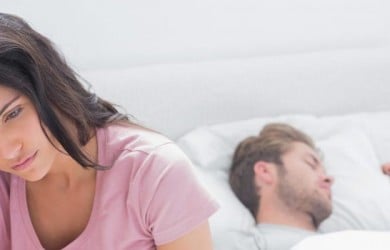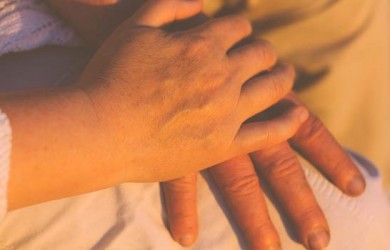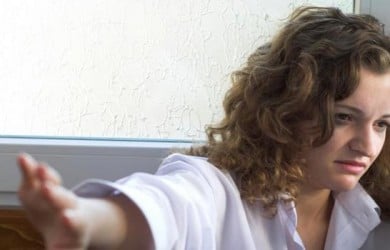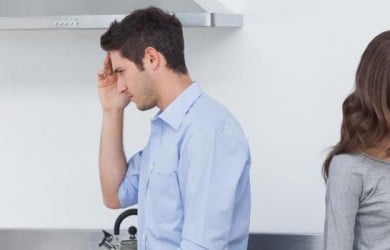 Popular Topics On Marriage Help