Preparing for Marriage: Men's View
If you want your marriage to last, you have to prepare for it while you're still single. Being unprepared is one of the real reasons why couples are splitting because they simply aren't ready to assume the responsibilities that are the essence of the deal.
For example, some men expect their spouses to be near-perfect because of all media images showing the desired physical qualities of women. Other expect their women to have well-paying, prestigious jobs, and still, do a lot of things around the house.
For these men, their needs come first, and this is not a good way to view marriage because it's a two-way street.
In this article, I'm going to describe the secrets that will help you to make sure that you're a great partner with positive habits to influence your spouse. This will serve as a guide for preparing for marriage.
1. Break your bad habits
Many men have habits that are not exactly appreciated by women. These habits may include gambling, drinking, and clubbing. While they are okay if you're single, they may be a big no-no for married men.
In fact, gambling can turn into a gambling disorder, or compulsive gambling or gambling disorder. This is not something you want to have if you're in a relationship with a special woman.
If you don't get rid of these habits, tying the knot when you're unprepared for the journey may be a time bomb. Your spouse may not appreciate you disappearing for two consecutive nights to visit a club in another city or coming home drunk often.
The explanation "I've been doing this my whole life" is not going to work. In fact, it may make things worse because your spouse may think that you're not able to break your habits.
Recommended – Pre Marriage Course Online
2. Get smart about finances
Before saying "I do," you have to make sure that your first years of marriage will be great and not remembered by unnecessary stress caused by a lack of money. I had this problem as well, and the first two years of my marriage I had a lot of stressful days that could've avoided if I was a bit more careful.
To make a long story short, I lived beyond my means and ignored the things like financial planning. As the result, I had many financial issues that caused a lot of stress, which, in turn, prompted some fights with my new wife.
I'm not alone. In fact, CNBC reported that almost three-quarters of Americans are experiencing financial stress, and a quarter is feeling extreme financial stress.
Financial preparation is quintessential for marriage preparation. So, please learn from this mistake and make some financial planning before you marry to make sure that the first years spent with your wife are wonderful.
3. Don't keep score
Some men tend to assess their relationships with a "bookkeeping" model. It requires them doing something nice only when their partner has done the same thing. Also, they keep score if their partner makes mistakes and remind about them, which ultimately turns marriage into a sort of competition.
You need to forget about keeping score before you marry because otherwise, you're heading for a big disappointment. Your goal is to create an environment where you and your spouse could learn about each other and love each other, not compete.
4. A key to great sex is exclusivity
According to 2017 statistics compiled by Trustify, 22 percent of married men admit cheating on their spouses. 35 percent of men say they cheated while on a business trip.
That's a lot. While there are many causes of infidelity in relationships, one of the problems why these men choose to have affairs with other women because they think that sexual stimulation will satisfy them.
However, sex is like a drug: it thrills but doesn't satisfy. As the result, cheating becomes something that erodes sexual joy in a marriage.
Remember when preparing for marriage, that you can become a great lover only if you practice sex with only one woman: your wife. Given that great sex and great relationship are connected, it's safe to assume that they can only happen if a man's only target of his sexual imaginations and desires is his wife.
5. Plan together
You may be used to planning for life without considering the needs of other people. That's okay while you're single. When you marry, your wife will be counting on you to have a vision for your lives, which means you consider her needs when planning your life.
For example, let's suppose you want to buy a car. If you consider only your needs, you'll probably buy a high-performance muscle car. But will it be useful for your family? What are you going to do with it if you have children? In this case, your best bet is a family car like an SUV or a minivan.
Remember: you should always plan together, whether it's a purchase or a choice you have to make. You and your wife are a team, so your short- and long-term goals should consider her needs as well. This is an extremely important marriage preparation tip that you must adhere to.
Trust, restraint, priorities, fairness, intimacy, respect, and planning – these are the qualities of a marriage built to last. Hope these tips help you to keep your marriage alive and healthy!
Share this article on
Want to have a happier, healthier marriage?
If you feel disconnected or frustrated about the state of your marriage but want to avoid separation and/or divorce, the marriage.com course meant for married couples is an excellent resource to help you overcome the most challenging aspects of being married.
More On This Topic
You May Also Like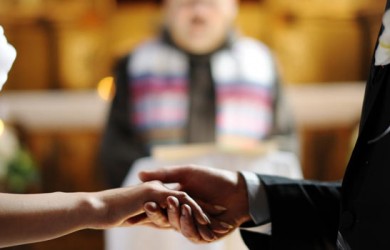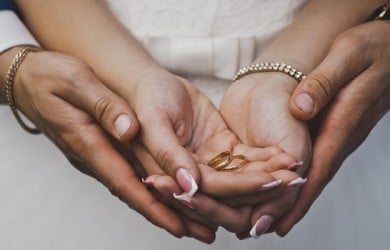 Popular Topics On Getting Married