Two Birds with One Stone: Couple Walking
Walking is one of the first things babies learn. Most parents consider it their first conscious achievement. An infant relies a lot on instinct. But motor movements from crawling, standing, and eventually walking are a conscious thought. That's why it's a monumental achievement when the baby takes their first steps. It's not just simple motor control. It's voluntary motor control.
As we grow older people take walking for granted. It even becomes a chore. We often forget how it important it was at some point in our lives.
Couple walking is a physical and emotional exercise that helps improve overall health and deepen the bonds of relationships. It is like hitting two birds with one stone.
The physical benefits of walking
It's a funny thing that something natural as walking has a lot of health benefits. Daily brisk walking for 30 minutes can improve cardiopulmonary fitness and reduce the risk of stroke.
It can help manage hypertension, cholesterol, muscle stiffness, and diabetes. It can redevelop bones, muscles, and reduce body fat.
It increases stamina, metabolism, and strengthens the immune system. All those health benefits for just 30 minutes a day. To top it all off, it's free and has minimal risks for those with other medical conditions.
But it so damn boring.
A lot of people consider walking a chore because doing it for 30 minutes is a waste of time, especially for people living in a fast-paced, demanding urbanized society. A lot can get done in 30 minutes, everything from a quick financial report, tasty dinner, to a round of 16v16 first player shooting game can be completed in half an hour. Health benefits aside, we need to sweeten the pot.
Emotional benefits of walking together as a couple
Ask any woman, walking with their loved one with or without a sunset is romantic. Assuming they don't encounter any discount sale signs along the way, just walking together will strengthen your bonds.
But it will eventually get boring too. However, couples sometimes do not have the time to discuss their day with each other. Discussing trivial matters and important subjects can open up a lot of doors in any relationships.
It is no secret that open communication is one of the keys to a long lasting relationship. It's also easier said than done. Most couples are also stacked with the demands of their daily lives that they fail to communicate.
A 2013 study shows that losing 30 minutes of sleep for light to moderate exercise is better for your health in the long run. If you are already sleeping less than six hours a day, you will also need to set priorities in your life. But that is a different subject for another time.
Walking together as a couple while communicating and doing light physical exercise will also increase your libido and attraction towards each other. That is why slow dancing with a partner is considered a mating ritual in many cultures.
Yes, you can dance instead if that's what you want.
Couple walking – A daily retreat from life's challenges
Wine is a marvelous thing, but so is cheese, and taken together it is heavenly. The same can be said for couple walking. It doesn't cost as much as wine and cheese, but for a couple looking to find a short reprieve from a stressful day, then a 30-minute walk can do wonders to their mental state.
Couples with small children may not find the time to do it every day. If there are older children that they can trust to take care of their younger siblings for an hour, they can do it every other day and then walk for an hour.
Staying healthy is a given for anyone. Parents with young children have a long road of responsibilities ahead and getting sick or worse along the way will burden your kids and interrupt their development.
Walking together is an insurance policy
Do you have life insurance? How about one for your house? If you don't, get one. Unless you're a prophet, it's essential to have protection against critical unforeseen events.
Every adult should know how it works, if you don't, here is a resource that can help. There are a lot of complicated mathematics involved on the side of the insurer to calculate sharing risks, but for the policyholder, it looks like they are paying a predictable and stable amount of money monthly or annually and then get paid a lump sum in case something does happen.
The beauty of this is it's easier to manage the family budget when the cost is stable. That is especially true for salaried employees who have also have a constant amount of disposable income every month.
Walking together every day as a couple can serve as an insurance policy on your relationship and health. It keeps your relationship protected and prevents your body from illness and aging.
Couple walking daily is healthy, romantic, and doesn't cost anything. You don't need to pay membership fees or buy special equipment. We do recommend getting comfortable shoes, that may help, but it's not necessary.
Couple walking has loads of health and monetary benefits
It cost something more valuable, 30 minutes a day is three and a half hours a week or 14-15 hours a month. That's a significant time investment, or is it? 14-15 hours a month means just a bit more than half a day. It's less than a week for an entire year. The health benefits and stress relief that it provides will add years to your life.
So you are not really losing any time. The energy boost from a healthier mind and body will make you more productive and prevents you from getting sick. That alone saves a lot of time you already have. Delaying aging and adding more years means the time investment is paid off hundredfolds.
Couple walking is not just a fun excuse to spend time with your partner. It is also a life investment.
Share this article on
Want to have a happier, healthier marriage?
If you feel disconnected or frustrated about the state of your marriage but want to avoid separation and/or divorce, the marriage.com course meant for married couples is an excellent resource to help you overcome the most challenging aspects of being married.
Learn More On This Topic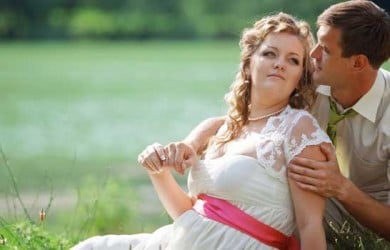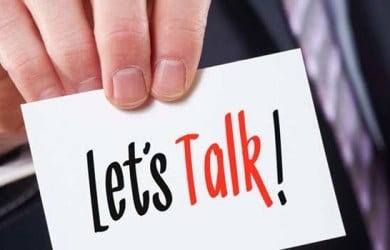 You May Also Like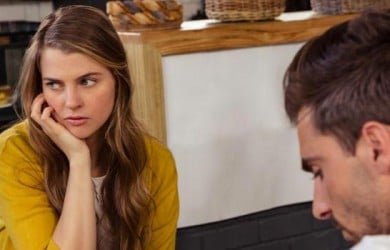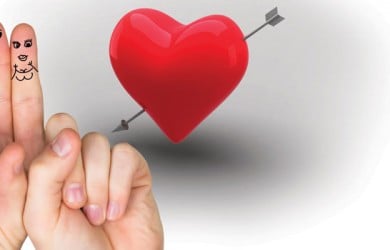 Popular Topics On Married Life