When a Narcissist Says – I Love You
If you are in a relationship with a narcissist, you already know that this type of relationship is one-sided.
You go through periods of extreme hurt, sadness and questioning not only your own sanity but why you stay with someone so toxic.
Your partner is likely to be abusive. He loves on his terms only, which keeps you in a state of constant submission and insecurity. When you call him on his selfish ways, he accuses you of being too sensitive or not understanding him.
Narcissists never take responsibility for the hurt they inflict on those around them because in their eyes, they are perfect. It is the rest of the world that is at fault, or too obtuse to recognize their greatness.
Still, narcissists have some rare moments of self-knowledge and wisdom. These do not appear often, and they do not last long. But let's take a look at a letter a narcissist would write in one of these moments.
This is a love letter from a narcissist to his partner
Dear codependent partner,
You will never hear me say these words in real life.
First, because expressing my true inner feelings is something so foreign to me that it just wouldn't happen. Secondly, I rarely have these moments of true introspection, so they'd be gone by the time I could share them with you aloud. And of course, I never tell anyone the truth because I don't even know what my own truth is.
I only care about myself
I care about you in the sense that you give me something, so yes, I love you for that.
This isn't the kind of love non-narcissists feel. I'm incapable of that kind of love—the kind that is focused on the other person's happiness and welfare. No, I need you to feed my ego, my sense of self-worth, and admire everything about me. This is why I keep you around, and why I deliberately set up the relationship so you think that if you don't continue to do those things for me, I will leave you and you will live the rest of your life alone. That's what I tell you to keep you enmeshed in my dynamic.
I know that isn't the truth. I know that you are a fantastic, intelligent, beautiful woman. You would be snapped up in a minute. But I can't have you believe that, so I will criticize you, criticize the things that are important to you like your friends, your family, your religion, all so you will believe that you are worth nothing and have to stay with me.
I love how much power I have over you
I feel like the King of the World when I see how many compromises you make to keep me happy. Like when you cut yourself off from your friends, or tell your family we just can't make it this weekend. That makes me feel great.
OK, I feel a little bad about that right now, because I'm having a small moment of inner truth, but otherwise I love how you give me so much importance.
Here are some other things that I love about you
When you are in our bedroom, crying silently because I've yet stopped you from doing anything that might give you a sense of your own worth? Like I cancelled your membership to the gym, saying it cost too much money (but after that I went out and bought myself some really expensive new shoes, telling you that a man of my position needs good shoes).
I love how I am able to convince you that you will never have a partner as great and caring as me so don't even think about leaving me.
I love how you believe it when I tell you that you are the one who is crazy or needy when you ask me to sit down and talk about our "relationship issues." When I told you-you should just leave if you don't like how things are, you wouldn't.
You make my ego feel good
I loved seeing you try to work on the relationship on your own, with your self-help books about trying to understand how a narcissist's mind works. You even went to a therapist! All this one-sided work, just for me. That really makes my ego feel good.
Finally, you had zero expectations from me and from what the relationship could give you. And that's the way it should be. Because I'm never going to be in a position to give you anything—it all centres around me.
I love how your world has been reduced to being tuned into my needs, moods and desires. You no longer ask for anything. But you are very attentive to what I might do next. When you sense my anger building, you go into high alert, trying to calm me down, diffuse me, get me back to "normal." That's my power! It makes me feel great to see you giving, giving, giving and never asking for anything in return.
So yes, I do love you. But only because you have that type of personality that can be manipulated to serve my needs. I sensed that the moment we met, and I took advantage of it. You could do better, of course, but I'd never let you think that.
Your narcissist
Of course, this letter is pure fiction. But it accurately reflects what goes on in a narcissist's mind. If you are stuck in this kind of relationship, please do what you can to get out. You do deserve better, despite what your partner tells you.
Share this article on
Want to have a happier, healthier marriage?
If you feel disconnected or frustrated about the state of your marriage but want to avoid separation and/or divorce, the marriage.com course meant for married couples is an excellent resource to help you overcome the most challenging aspects of being married.
More On This Topic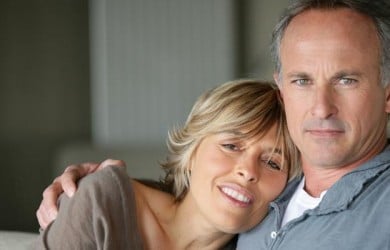 You May Also Like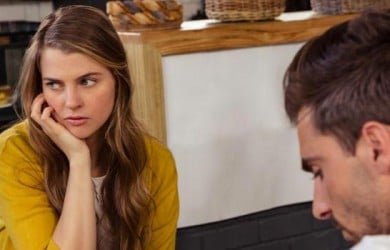 Popular Topics On Married Life