21 Memorable Unrequited Love Poems That Explain Your Feelings
Have you ever been caught in the tangle of unrequited affection, where your heart beats a solo drum? You're not alone. Unrequited love, the kind that stings but also inspires, has been a muse for poets across ages.
Whether you're looking for the best unrequited love poems or just want to explore the vast realm of poems about secret love, we've got you covered. In this article, we've gathered genuine and heart-wrenching famous unrequited love poems to soothe your soul.
Let's dive into these inked confessions and find solace in shared sentiment.

What is unrequited love?
Unrequited love is when you harbor deep romantic emotions for someone who doesn't share those sentiments. It's like a one-sided experience, often leaving you with a heavy heart, pain, grief, sadness, and even embarrassment.
Research Highlight= A study indicates that it's loving someone who doesn't return the favor, causing a yearning for more complete love. It's a one-way street, often paved with hope and heartache. Detecting unrequited love isn't always a walk in the park; it can be tangled with mixed signals and emotional chaos.
17 memorable unrequited love poems
So, you're here for some unrequited love poems, right? Well, you've hit the jackpot. We've got some heart-tuggers lined up for you. These aren't your average lovey-dovey poems; these are raw and real.
1. 'You say you love' by John Keats
"You say you love; but with a voice
Chaster than a nun's, who singeth
The soft Vespers to herself
While the chime-bell ringeth –
O love me truly!…"
2. 'Mariana' by Lord Alfred Tennyson
"With blackest moss the flower-plots
Were thickly crusted, one and all:
The rusted nails fell from the knots
That held the pear to the gable-wall.
The broken sheds look'd sad and strange:
Unlifted was the clinking latch;
Weeded and worn the ancient thatch
Upon the lonely moated grange…"
3. 'When you are old' by W.B. Yeats
"And bending down beside the glowing bars,
Murmur, a little sadly, how love fled
And paced upon the mountains overhead
And hid his face amid a crowd of stars…"
4. 'Because I liked you better' by A. E. Housman
"Because I liked you better
Than suits a man to say,
It irked you, and I promised
To throw the thought away.
To put the world between us
We parted, stiff and dry;
'Good-bye,' said you, 'forget me.'
'I will, no fear', said I…"
5. 'Warming her pearls' by Carol Ann Duffy
"Next to my own skin, her pearls. My mistress
bids me wear them, warm them, until evening
when I'll brush her hair. At six, I place them
round her cool, white throat. All day I think of her,…"
6. 'Appeal' by Anne Brontë
"Oh, I am very weary,
Though tears no longer flow;
My eyes are tired of weeping,
My heart is sick of woe;…"
7. 'The secret' by John Clare
"I loved thee, though I told thee not,
Right earlily and long,
Thou wert my joy in every spot,
My theme in every song…"
8. 'Pad, pad' by Stevie Smith
"I always remember your beautiful flowers
And the beautiful kimono you wore
When you sat on the couch
With that tigerish crouch…"
9. 'Sonnet 87' by William Shakespeare
"Farewell! thou art too dear for my possessing,
And like enough thou know'st thy estimate,
The charter of thy worth gives thee releasing;
My bonds in thee are all determinate…"
10. 'Never give all the heart' by W. B. Yeats
"Never give all the heart, for love
Will hardly seem worth thinking of
To passionate women if it seem
Certain, and they never dream…"
11. 'I feel horrible. She doesn't' by Richard Brautigan
"I feel horrible. She doesn't
love me and I wander around
the house like a sewing machine
that's just finished sewing
a turd to a garbage can lid."
12. 'Never seek to tell thy love' by William Blake
"Never seek to tell thy love
Love that never told can be
For the gentle wind does move
Silently invisibly…"
13. 'I am not yours' by Sarah Teasdale
"Yet I am I, who long to be
Lost as a light is lost in light.
Oh plunge me deep in love — put out
My senses, leave me deaf and blind,…"
14. 'If you should go' by Countee Cullen
"Love, leave me like the light,
The gently passing day;
We would not know, but for the night,
When it has slipped away…"
15. 'Solitary Vice' by Valerie Wetlaufer
"I loved a girl
when I was a girl,
before I knew desire
could be used against me.
I so wanted to be relevant.
Simple exchange—
bouquets of wheat.
My dirt-stained hands,…"
16. 'Sometimes with one I love' by Walt Whitman
"Sometimes with one I love I fill myself with rage for fear I effuse unreturn'd love,
But now I think there is no unreturn'd love, the pay is certain one way or another
(I loved a certain person ardently and my love was not return'd,
Yet out of that I have written these songs)."
Finding lasting love means finding someone who makes you happy long-term. In this talk, relationship expert Bela Gandhi explains that true love is found by prioritizing traits that lead to lasting happiness rather than instinctual desires.
17. 'Never the time and the place' by Robert Browning
"NEVER the time and the place
And the loved one all together!
This path—how soft to pace!
This May—what magic weather!
Where is the loved one's face?…"
These famous unrequited love poems, each with its unique flavor, are a balm for the lovesick soul. Dive in, find solace, and remember, you're not alone in this journey through the one-sided maze of love.


Commonly asked questions
In this section, we address some questions about examples of unrequited love poems for him or her. We hope this answers your questions.
Why is unrequited love a common theme in poetry?
Unrequited love, like a universal ache, resonates with poets and readers alike. It's a raw, relatable human experience that stirs intense emotions, making it a rich source of inspiration.
The unfulfilled longing, vulnerability, and inner turmoil provide a canvas for poets to paint their most authentic and poignant verses.
One-sided love poems reflect a theme that reflects the complexities of human connections, making it a timeless muse for poets seeking to capture the essence of unattainable affection in their words.
Are there any famous unrequited love stories in literature?
Certainly! Literature is rife with famous unrequited love stories. One of the most iconic is the tale of Jay Gatsby's unrequited love for Daisy Buchanan in F. Scott Fitzgerald's "The Great Gatsby." Another classic is Heathcliff's unending love for Catherine Earnshaw in Emily Brontë's "Wuthering Heights."
Additionally, Victor Hugo's "Les Misérables" features the unrequited love of Eponine for Marius. These stories showcase the enduring power of unreciprocated affection and its impact on characters and readers alike.
How do these poems help people in dealing with unrequited love?
These poems about unrequited love act as a soothing balm for those grappling with unrequited love. They offer a sense of validation, reminding readers they aren't alone in their emotional turmoil. These verses provide catharsis by capturing the essence of one-sided affection, allowing readers to process their feelings.
Additionally, they often convey the beauty and pain of unrequited love, helping individuals find solace, empathy, and a deeper understanding of the complexities of human emotions.
Can poetry be therapeutic for those experiencing unrequited love?
Absolutely, poetry can be a therapeutic lifeline for those enduring unrequited love. It serves as a safe outlet for expressing complex emotions, offering a sense of release and validation.
A recent study shows that reading or writing poems can help individuals process their feelings, gain insight into their experiences, and find solace in the shared human condition. It can be a healing tool, offering comfort and reassuring that others have navigated similar emotional storms through the ages.
Is unrequited love real love?
Unrequited love can certainly be real and deeply felt. It embodies the genuine affection and longing one person has for another, but it exists in a context where that love isn't reciprocated.
In their article, Greve and others state that while it may lack the mutuality of romantic love, unrequited love is real regarding the emotions, pain, and devotion it generates.It´s a testament to the complexity and depth of human emotions, even in the absence of reciprocity.
Final takeaway
In unrequited love, these poems mirror our heartaches, reminding us that we're not alone in this emotional journey. They validate the authenticity of our feelings, offering both solace and catharsis. However, as you navigate this, remember that seeking professional counseling can be a beacon of hope.
A trained therapist can provide the guidance and support needed to heal, grow, and find love that reciprocates. Embrace these poems as companions on your path, but don't hesitate to reach out for the tangible assistance counseling can provide in your quest for emotional well-being.
Share this article on
Want to have a happier, healthier marriage?
If you feel disconnected or frustrated about the state of your marriage but want to avoid separation and/or divorce, the marriage.com course meant for married couples is an excellent resource to help you overcome the most challenging aspects of being married.
You May Also Like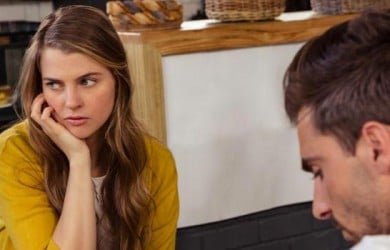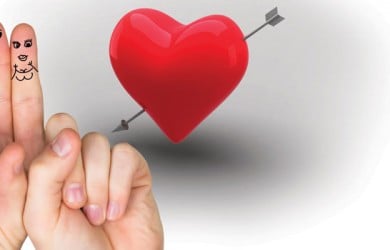 Popular Topics On Married Life