Sacrifice for Love Is the Ultimate Test
Being in love may be one of the most beautiful experiences that we'd get in our lifetime. When you enter a relationship, you allow yourself to become vulnerable, you open up and allow someone to enter your life.
This way, you risk being hurt but the fact that you're brave enough to risk your heart being broken is already a form of sacrifice for love.
Giving up something for the name of love
Sacrificing something very dear to us, something we love or something that we're used to, just to allow something greater to prevail is not easy. It's just right to incorporate the term test to these situations where one has to give up something for the name of love.
What is a sacrifice?
If you search the web, sacrifice means that a person is to give up something important even if it hurts. Now, when we say sacrifice for love, it then suggests that one is to give up something for the greater good of the relationship.
When we talk about these sacrifices, it may seem really broad because it doesn't limit what one can do for love.
It can be as simple as giving up a bad habit or as hard as having to leave the person you love so you can no longer hurt each other or when you know that the relationship won't work anymore.
Learning to be unselfish
Even if it hurts, even if it's very challenging, as long as you can sacrifice for love, that means you have learned the real meaning of love and that is to be unselfish.
How does sacrifice for love help the relationship?
Most often than not, a relationship requires a couple to compromise.
Even with marriage counseling, one of the aspects of marriage or partnership is to compromise. It's how you deal with arising conflicts and it is how you resolve existing ones. This way, the union or marriage becomes more harmonious and ideal.
However, when a situation calls for it, sacrifices can be made.
Some may test your personal strength and some will test how strong your relationship is as a couple. Depending on the situation, making sacrifices for love is still a challenge.
All of your efforts are worth it as long as you know that your relationship will benefit.
If one is committed to give up something for the greater good of the relationship then it's definitely a great help in resolving whatever issue there is. Being someone who is willing to accept the situation and works hard to give up something is truly an admirable effort.
When love requires you to sacrifice
All relationships will undergo trials and along with these given situations, there will be times that a sacrifice has to be made. There can be so many types of sacrifices that can be done in the name of love.
Here are just some of the different sacrifices that one can do for the sake of love.
This is definitely something to stir a debate not just with people and friends but most especially with couples with different religions. Who's going to convert? Are you willing to give up all your treasured tradition and embrace a new one?
Conflicts can arise when one of the couples will stand firm with this, however, compromising is probably the best approach to this category.
Where to live and In-laws
When we settle down, we want our own space and privacy. However, due to work-related issues, one might consider to move into more convenient location. The other person, however, can have a hard time adjusting to this new location.
Another thing is when one partner decides that it's convenient for the two of you to move in with your in-laws. Let's face it, this is uncommon but it does happen — can you sacrifice
This may be one of the most common issues of couples.
This is where one needs to sacrifice another relationship for the other. Have you ever encounter where your partner disapproves your relationship with some of your family members? What if there's this set of friends that she simply can't stand?
Your partner definitely has reasons but the question is — can you sacrifice them?
You've read this right and for sure many can relate.
As they say, you love the person that's why you don't want them to get hurt or to see their health deteriorate. This is a common reason for arguments that can only be resolved by a sacrifice — that is, giving up your bad habits and vices.
Giving up smoking or if you have a bad habit of excessive drinking maybe one of the hardest things to give up but anyone who has succeeded would agree that they did this not just to be healthy but to be with their loved ones.
A person's career is an image of his hard work, though sometimes; there can be situations where one is required to sacrifice their career for their family.
As hard at it may seem, giving up your dreams of success is still worth it, as long as it's for your family.
Are you ready to sacrifice or to compromise?
Whether you're just starting a long term relationship or are already married and is in a phase where one of you should compromise or sacrifice for love, this only means that you're both very serious and is ready to commit.
We all have to compromise, we all have to sacrifice. That's what relationships are all about, it's given and take and if there comes a time where there is something that needs to be given up – talk about it.
Never let anger, misunderstanding or doubt fill your mind and heart.
Everything will be better if you just have the time to talk about things and in turn, you either compromise or sacrifice. Any couple who wants to work on their relationship and make it better would definitely understand how great a mutual decision can impact their relationship.
At the end of the day, it is your family that is your priority and wanting to sacrifice for love so that you can have a better relationship, is the truest meaning of being in love.
Share this article on
Want to have a happier, healthier marriage?
If you feel disconnected or frustrated about the state of your marriage but want to avoid separation and/or divorce, the marriage.com course meant for married couples is an excellent resource to help you overcome the most challenging aspects of being married.
More On This Topic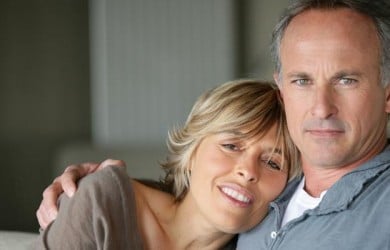 Recent Articles
You May Also Like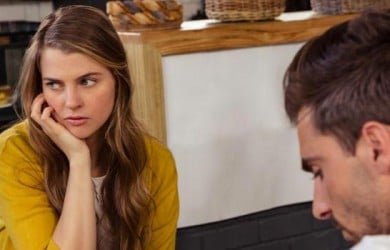 Popular Topics On Married Life