How to Manifest Love in 10 Simple Steps
We all want our fantasy romantic dreams to come true, but how to manifest love in a time when it almost seems impossible? Current dating trends show that 75% of Americans claim that it has been very difficult to find people to date, especially when left up to fate.
In this statement, "fate" is the keyword. Leaving it up to chance and "letting love find you" can be frustrating and not as promising as it sounds.
So learning manifestation techniques for love and taking fate into your own hands can help you find your soulmate more than letting life take its course.
What is the manifestation of love?
The idea of manifesting a relationship has only recently gotten the attention it deserves. And even though the book 'The Secret' deserves credit for bringing attention to conscious manifestation methods for love, people have been finding new ways to make dreams come true for years now.
The manifesting philosophy holds that we're all manifesting pretty much all the time, but most of us are only doing it unconsciously. Unconscious manifesting only serves us to identify what we want but doesn't bring us any closer to achieving it.
The idea of love manifestation has gained traction recently, making people try to learn how to manifest love. Up until now, people mainly focused on money or jobs, tangible things.
But love is more abstract, and there is a lot of controversy about whether it is possible. However, some swear by it, and there are some intricate steps involved that have shown promise.
Can you manifest love?
If people have claimed that manifestation has worked for them to get their dream jobs, why would it not work for love?
People have perfected how to manifest love over tons of research, and even science backs it up. So, how does manifestation work?
Science tells us that manifestation is just an application of the laws of attraction. While manifesting a relationship with a specific person might be impossible, there is no reason why attracting the kind of person you want should be.
The Law of Attraction claims that you attract who you are, so it's important to remember that you wait until you change and work on yourself before applying it when you've learned how to manifest a relationship.
You can only manifest love after you've manifested a comfortable version of yourself and not to fill a void.
Related Reading: 8 Ways to Infuse Romance & Show Love To Your Partner
10 steps to learn how to manifest love
Love is something that can seem mysterious and elusive, but you can learn how to manifest love by following some simple steps. These steps can help you identify ways that can make your goal of infusing love into your life possible:
1. Think about what you want
By that, we mean, really think. People tend to idealize their perfect partner, but this is not realistic.
In your unique situation, who would be the right person for you? Are you looking for a long-term relationship or a casual one? Do you need someone who is financially independent, or are you capable of supporting your partner as long as they are a good match for your personality?
These are just some questions to get you started. When you're just starting to figure out how to manifest someone to like you, it is important to realize that manifestation is a long process and requires a lot of thought. You can use these questions to get you started.
2. Write it down
Writing it down is the next important step once you've somewhat figured out what you're looking for. This might seem inconsequential — you're just putting words on paper.
However, writing it down can help you think more clearly and visualize how to manifest someone to love you again or to imagine a fresh start of a relationship with someone new.
3. Reflect
Once you've figured out how to manifest love by writing it down (see the previous step), the next one is self-reflection. Reflection is vital, especially if you're learning how to manifest someone to miss you.
If something did not work out in your relationship and you're trying to win them back, then reflecting on what went wrong or what contributed to the ending of your relationship are all good problems to solve through self-reflection.
4. Make changes
The process of writing down and self-reflection led up to this – making changes. Once you've surmised what aspects of your behavior you need to improve to win back someone or appeal to a love interest, it's time to put it in action.
No one said learning how to manifest love would be easy. This step requires a lot of willpower, positive thinking and attitude, and surrendering your emotions. Making changes can be tricky, especially if you don't know where to even begin.
Watch this video to understand how to motivate yourself to go through this challenging process:
5. Commit
Once you've made all the changes, you're already sending positive energy into the universe. According to the Law of Attraction, your behavior will attract people who are similar to what you're trying to manifest, and you're already halfway through learning the ways to manifest love.
This step is more of a maintenance period – the changes you've made might've been really difficult, but it can be effortless to slip back into old ways. So making sure you're sticking to it and sending out into the world what you want back is the primary goal.
Related Reading: 

35 Key Tips on How to Get Him to Commit to a Relationship
6. Meditate
An important step in learning how to manifest love is one of quiet calmness.
In all the previous steps, you've taken action. You've thought about what you want, learned to manifest love by writing it down, and made changes. You've done all this work and put so much energy into the universe – now it's time for the universe to pay you back.
Spend some time going through the motions, reflecting daily, and giving in to the world's waves around you.
Meditate on the opportunities you're given, the perspective you've been taking, and what the people around you are saying to you. You might learn a lot more about yourself and your needs than you think.
Related Reading: 

Improve Your Relationship with Mindfulness and Meditation
7. Reassess
In this step, you reassess all the energy, attention, and knowledge the universe has given you. Is this what you were hoping for? Are you attracting the kind of love and attention you were trying to manifest? Are you happy? Are you satisfied?
You might not be done if you answered "no" to one or all of the questions. Time to move on to the next step.
8. Open your mind
Maybe the ideal partner or relationship you were trying to manifest is not the one for you. Learning how to manifest love helps you get what you want and helps you realize that what you might think you want is not necessarily right for you.
This step encourages you to open your mind and consider alternatives. Maybe you were trying to manifest someone popular and rich and handsome, but you might be suited to someone caring, supportive, and ready to settle down.
Opening your mind to the possibilities can help you see clearly into your soul and mind.
9. Focus
Once you've reassessed your expectations, it's time to get back into it. Focus all your energy on yourself and outward into the universe. Following the steps to how to manifest love is a process that you might have to repeat over and over again.
To learn how to manifest someone to miss you, think of the universe as a demanding boss, working hard and taking the initiative is the best way to get noticed.
10. Practice gratitude
Whether you successfully figured out how to manifest a guy and live in bliss or didn't get what you wanted, practicing gratitude for the lessons learned and changes made is worth paying gratitude for.
Research shows that expressing gratitude is a way to improve life and relationship satisfaction significantly.
Conclusion
The idea of manifestation has always been controversial. You may wonder whether you can manifest love and how it might have a dark side.
But overall, experts do believe that manifestation does have some credit- even if it doesn't magically doesn't give you what you want, it does set you up with the tools you need to achieve your goals.
Share this article on
Want to have a happier, healthier marriage?
If you feel disconnected or frustrated about the state of your marriage but want to avoid separation and/or divorce, the marriage.com course meant for married couples is an excellent resource to help you overcome the most challenging aspects of being married.
More On This Topic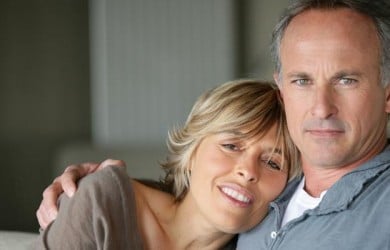 You May Also Like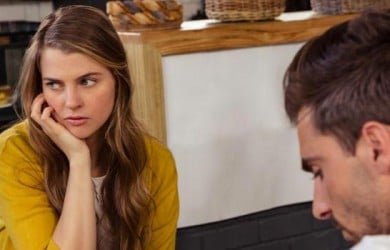 Popular Topics On Married Life