10 Ways on How to Manifest a Healthy Relationship With Love and Trust
It is usual for any romantic relationship to experience lots of highs and lows. This is because two people with different upbringings and mindsets are involved. However, if you want your romantic relationship to be healthy, you and your partner must do the work.
In this piece, you will learn how to manifest a healthy relationship that will stand the test of time. Applying these tips will make your relationship more rewarding, as you will always look forward to creating beautiful moments with your partner.
To know more about healthy relationships, check out Sue Roffey's study titled Learning Healthy Relationships. This book teaches why everyone needs to have healthy relationships in their lives.
10 steps to manifest a healthy relationship that breeds love and trust
Building a healthy relationship is not an easy task. It involves intentionality, communication commitment, and the application of the right hacks to make it work. When you start applying these hacks, all you need to do is to keep repeating them so that they become your second nature.
Here are some steps on how to manifest a healthy relationship
1. Learn to love yourself
If you don't love yourself, it might be challenging to manifest a relationship with a specific person. It is important to mention that if you don't think of yourself positively, you might not get someone who feels the same way about you.
You need to focus on renewing your mindset to love yourself instead of self-blame that will not benefit you.
One of the ways to achieve self-love is to identify your weaknesses and work on overcoming them. To manifest a good relationship, you should also recognize your strengths and use them to build confidence.
When you learn how to love yourself, you can attract someone with the same mindset, and it becomes easy to have a relationship with love and trust.
Related Reading: 

5 Steps to Help You With Learning to Love Yourself
2. Don't set unrealistic expectations
When it comes to how to manifest a healthy relationship, one of the mistakes people make is raising standards that might be difficult to meet. If you want to know how to manifest a healthy relationship, ensure that your standards are attainable.
Even if you have high expectations from your partner, ensure they can meet them in time. If your expectations are far-fetched, you will end up frustrating them because they won't know the right thing to do.
Remember that your partner also has expectations from you, and they are probably not pressuring you the way you are. Give your partner enough time and grace to take the right step in manifesting a healthy relationship.
Watch this video to learn about unrealistic expectations in relationships
3. Learn to communicate effectively
Communication must be something to take to heart if you want to know how to manifest a healthy relationship. One of the reasons why some relationships don't work out is because the partners don't know how to communicate.
If you want to know what your partner wants and thinks, communicate. Also, if you want your partner to know how you feel, communicate with them. No one is a clairvoyant or a mind reader who might be able to tell what is going on accurately.
When your partner is discussing with you, ensure you listen to the important details of that conversation. This will help you ask open-ended questions that will lead to more conversations. Your partner will be satisfied knowing that you are an effective listener.
Related Reading: 

10 Effective Communication Skills in Relationships for Healthy Marriages
4. Find opportunities to grow together
It is important to always find ways to grow together to learn how to manifest a relationship with someone. Therefore, when there are problems in the relationship, look at these issues as a chance to grow and improve.
This is why you should not treat such issues like ordinary ones.
You can begin by tracing the root cause of the problem and finding long-lasting solutions to it. For instance, if you and your partner have financial issues in the relationship, you can go for counseling on navigating this pathway.
Similarly, the two of you can take courses centered on finances to prevent future fallouts. When you take this approach to solving issues in the relationship, you will experience growth in different aspects of your life.
In Rachael Chapman's book titled The Healthy Relationship, you will learn how to grow together as partners in a romantic and healthy relationship. You will understand what it means to be a better partner.
5. Be honest with your partner
Another way on how to manifest a healthy relationship is to be honest with your partner. You need to know that honesty is a two-way street. If your partner knows you're honest, they will likely be open with you too.
When you experience some things, please do not keep them from your partner. It might be disappointing for them when they hear it from someone else. In addition, they will think that you don't trust them and know that you have not been honest with them.
This is where open communication comes in. Do not be afraid of telling your partner everything because you don't know what to expect. Before you discuss with other people, let your partner be the first person to hear what you have to say.
6. Show your partner kindness and respect
Being respectful and kind to your partner is one of the ways of relationship manifestation that breeds love and trust. If you claim to love your partner and want a healthy relationship, you must show it in your actions.
Conflicts happen in a relationship but remember not to treat your partner with disdain in the midst of it all. There is a big difference between calling your partner to order the right way and criticizing them harshly.
If you insult and disregard your partner during an argument, they might not forget some of the unpleasant words you use, even if you settle the quarrel.
Learn to be gentle with your words. For example, even though your partner knows you are angry, let them be happy to see that you care about their feelings and not use the wrong words.
Related Reading: 

Niceness Vs Kindness in Relationships-what Matters the Most?
7. Set boundaries
When some people hear of the word "boundaries," they think you are restricting your partner from some aspects of your life. This is not true because boundaries are an important feature that helps you to keep your relationship in a healthy state.
Boundaries are important if you want to learn how to manifest a healthy relationship. For instance, you should be able to request some alone time from your partner, and they should not see anything wrong with it. Similarly, they should be able to get this from you too.
When you tell them why you need the time alone, it makes them more understanding to grant your request. Setting boundaries allows you and your partner to drive the relationship at your pace without any pressure.
8. Don't badmouth your partner to other people
Another way on how to manifest a healthy relationship is to speak gracefully of your partner when you are in public. Avoid making the mistake of discussing your partner's shortcomings with other people.
Doing this might make those people disrespect your partner. So instead, learn to defend your partner at all costs, even if they are wrong or right. Remember that you and your partner have a duty to each other to support and protect your image.
Similarly, don't do it publicly when it comes to corrections, especially if other people are there. Of course, you can correct your partner privately. But to manifest relationships in a healthy way, avoid doing it in the presence of individuals because it can affect their self-esteem.
9. Spend quality time
Quality time with your partner is one of the hacks on how to manifest a healthy relationship. This is one of the reasons why some partners feel like they have fallen in love again after several years. When you spend enough time with your partner, you will get to know them.
No matter how busy your schedule is, create sufficient time to spend with your partner. Often, the trick can be to reach out to them at intervals during the day to learn how they are doing. Then, later at night, when the two of you are together, you can have long conversations.
Additionally, create time for date nights- indoors and outdoors, movie nights, parties, picnics, etc. The goal is to keep having fun together, irrespective of how busy you are.
10. Make it your goal to keep them happy
Nobody wants their relationship to decline after some time when both parties stop loving each other like they used to. However, when it comes to manifesting a relationship where love abounds, you must keep finding ways to make them happy.
If you discover specific things they like, you can keep repeating them to sustain their happiness. Doing this is one of the hacks on how to manifest love from a specific person.
Takeaway
With the tips mentioned in this article, knowing how to manifest a healthy relationship will become easier for you. However, you need to know that these tips require sacrifice, patience, and commitment to see the results you seek. If you want more practical ways on how to manifest a relationship, you can see a counselor or take a course related to it.
To learn how to manifest a healthy relationship, check out Spiritual Co's book titled how to manifest love. This book contains some relationship techniques that will help you create a safe space for yourself and your love interest.
Share this article on
Want to have a happier, healthier marriage?
If you feel disconnected or frustrated about the state of your marriage but want to avoid separation and/or divorce, the marriage.com course meant for married couples is an excellent resource to help you overcome the most challenging aspects of being married.
More On This Topic
You May Also Like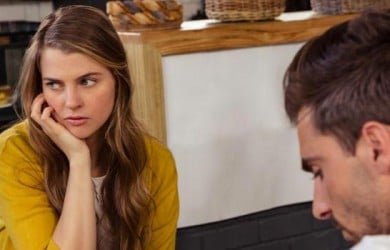 Popular Topics On Married Life