2nd Year of Marriage – Realizations, Challenges, and Holding On
Congratulations! You are now on your 2nd year of marriage, and you're still together!
We're not kidding here; every year of marriage is a milestone. For all those who are married, you'd agree that this is a reality and that if you are on your second year of staying married, then you're doing something right, but what does really happen in the second year of marriage?
What are the realizations, challenges, and even the secrets of holding on to your vows in marriage?
Is your marriage going through the "terrible twos?"
What does a toddler experiencing terrible twos have in common with a married couple in their 2nd year of marriage? A child who is two years of age is said to be experiencing terrible two's, and it's also one of the terms that you can describe life after marriage.
What do they have in common? The answer is adjustments.
Even if a couple has already lived together for years before getting married, chances are, there are still marriage struggles to be experienced in the first few years of marriage.
You may say that living together is enough time to adjust, but marriage is very far from just living together. Why do you think so?
Marriage is a union of two people. So, once you're married, everyone views the two of you as one. What does this have to do with early marriage problems? Everything.
Think of your every decision as "we" and "ours". It's no longer for yourself but the both of you. Aside from this adjustment, you begin to see the real person you married. Believe it or not, even years of living together won't make the adjustment easier.
From daily chores to budgeting, from sexual intimacy to jealousy, marriage will show you how challenging it is to be as one as your spouse.
Yes, it's not easy, and the marriage stressors can sometimes be overwhelming, especially when the issues become bigger and uncontrollable.
While 2-year relationship problems in marriage is normal, there are some cases where realizations come in, and you find yourself marrying the wrong person.
This is where divorce in early marriage comes in. Disillusionment in marriage is more common than you think, and hopefully, it doesn't come to this on your 2nd year of marriage.
Realizations in your 2nd year of marriage
Adjusting to married life is no walk in the park, and any family members or friends that you know would tell you the same thing.
At the peak of your 2nd year of marriage, you begin to see realizations about your union, which in turn can make or break your relationship.
It's how you handle your first year of marriage problems that will determine how strong you are in the second, third, and fourth year of your union.
Expecting too much won't work
Depression and marriage breakdown happens when you can no longer take the disappointments and frustrations in marriage because your expectations didn't match up to the person you married.
Expectations are needed so we can achieve our goals, but too much of it will often lead to disappointments and this can lead to falling out of love and respect for one another.
You can't just ignore problems
As a married person, you have to realize that you can't just ignore problems.
If you're too tired to discuss, find time to do it later on, but don't disregard it. Over time, this can cause resentment and bigger issues. You have to remember that a 2-year relationship bonded by marriage also means that you have to understand that there will be disagreements , but don't let it ruin your marriage.
There will be financial disagreements
If you have heard that money isn't the source of happiness, you're right, but if you say that money will never matter to you, then that's not entirely true.
Money does matter, and there will be times where you'll have disagreements about it too. Marriage is hard and building a family is harder, sometimes, it can take a toll on yourself and your marriage. If you have a spouse who doesn't know how to budget finances, this can cause some issues financially.
Social network and influences will cause issues
Social media, as beneficial as they are to us, it will also cause some pretty big issues in marriage.
One thing to realize in your first couple of years in marriage is that sometimes, social networks and influences of friends and co-workers can cause some issues between you and your spouse.
It's harmless, some say as they defend their flirting actions in social media or with other people but being married has its limitations, and this is one of the most common reasons why couples drift apart.
There will be temptations
We don't mean to burst anyone's bubble here, but there will always be temptations.
Life will test you with it too!
If you're in your second year of marriage, then that's a good sign. Being tempted is normal, we're all humans, but what's not right is giving in to it even if you know that it's wrong. One of the most common reasons of failing marriage is infidelity and this is one realization that we all should know.
Overcoming challenges and holding on
Staying in love after marriage is everyone's goal.
Staying together until your hair turns gray is everyone's dream but as life happens, challenges also start testing our vows with each other.
Indeed, it's true that the first ten years of our union would also be the most difficult years of marriage, and that's not exaggerating it. Getting to know someone, living with them, adjusting to their beliefs and working together in raising children together will test you in every way possible but you know what? That's why they call it growing old together, both of you will grow not just in age but also in wisdom and knowledge.
You overcome challenges and hold on to your vows because you just don't love each other, you respect and value your spouse as a person. So, if you are someone who's in their 2nd year of marriage – congratulations! You have a long way to go, but you're starting strong.
Share this article on
Want to have a happier, healthier marriage?
If you feel disconnected or frustrated about the state of your marriage but want to avoid separation and/or divorce, the marriage.com course meant for married couples is an excellent resource to help you overcome the most challenging aspects of being married.
Learn More On This Topic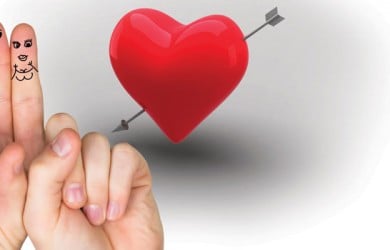 You May Also Like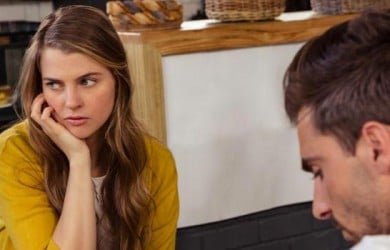 Popular Topics On Married Life