How to End an Emotional Affair: 15 Steps
Are you finding yourself in a close friendship with someone other than your spouse? A relationship outside of your marriage that does not include sexual intimacy but deep emotional intimacy?
It is likely that you are in an emotional affair. An emotional affair not only causes stress but also leads to extreme guilt because you are already into a commitment. But is it really a form of infidelity?
Let's look at the reasons behind emotional affairs and talk about how to end an emotional affair.
What is an emotional affair
An emotional affair is an extra-conjugal friendship that has evolved into something more. While sexual intimacy is not part of an emotional affair, there is a closeness, a bond, a feeling of being seen and understood that is traditionally reserved for married couples.
An emotional affair is giving away emotions to someone else that should be reserved for your partner. You may be wondering how to stop an emotional affair.
Related Reading:

  

What Is an Emotional Affair? Is Your Partner Having One?
Why emotional affairs are hard to end
Emotional affairs are hard to end because they can make you feel valued, especially if you aren't feeling that in your marriage. But you wish to end an emotional affair, and we will show you how.
In fact, emotional affairs can be harder to end compared with sexual affairs.
A simple sexual affair can be easier to cut off cleanly. If an extra-marital affair is merely sex-based, the bond is not as emotional.
But in an emotional affair, you have developed deep, significant feelings, and you enjoy a meaningful bond with the person you are having an emotional affair with. This can be difficult to let go of, especially if you are not experiencing this closeness with your spouse. This is why it is hard to end an emotional affair.
Shirley Glass reported in Not "Just Friends" that 44% of husbands and 57% of wives indicated that in their affair, they had a strong emotional involvement with the other person without intercourse.
Related Reading: 

What Are the Different Types of Affairs?
How do emotional affairs happen
Typically an emotional affair starts innocently. It is normal for all of us, even the closest of married couples, to have friendships outside of marriage. In fact, it is healthy. Making your spouse your one and an only friend can put a lot of pressure on that relationship.
So, what causes affairs to end?
So, having outside friends, people you enjoy doing things with that perhaps your spouse does not enjoy, is usually a good thing.
As long as the boundaries are in place.
But what if this outside, benign friendship starts taking on a deeper role in your life? What if you find yourself looking more forward to spending time, either in real life or online, with this person? This is how emotional affairs develop.
You are turning to this person more and more for the type of love and support you should be getting from your spouse. You begin to share intimate things that are normally reserved for your couple. You are giving energy to a person other than your spouse, which depletes your "marriage energy".
This robs your spouse of what they should be receiving from you.
At some point, you realize that the energy you are giving to your emotional affair is harmful to your spouse. You wonder how to end an emotional affair.
Check out this video to understand the stages of emotional cheating:

Signs that let you know things have gone too far
It is not simple to see the signs that the emotional affair has gone too far.
First, you may not want to admit the place this emotional affair is occupying in your life. You tell yourself that as long as things have not veered into the sexual realm, all is fine. It's not like you are being unfaithful.
A platonic relationship is allowed outside marriage, right? You aren't sleeping with the other person, so no harm done, correct?
These are the things you tell yourself because you know in your soul that even if you have not physically cheated on your spouse, this emotional affair is not fair to your spouse. You know deep down that you need to figure out how to end an emotional affair.
The harmful thing about close emotional friendships with someone other than your spouse is that it detaches you from your spouse. And this means it is time to end an emotional affair.
Here are some signs that the emotional affair has gone too far:
You keep in touch with your emotional affair friend all the time, perhaps even more than your spouse. Funny memes sent through WhatsApp, an SMS asking what they are having for lunch, liking their Facebook and Instagram posts as soon as they go live.
You two have frequent communication throughout the day and even at night.
They are the first person you share things with
Do you have some great news? You text your emotional affair person before anyone else. Bad day? You vent to them and not to your spouse. Your communication with your spouse becomes secondary.
You might give yourself an excuse that your spouse is not available for conversations or the person you are involved in an emotional affair with is always around, but these could be one of the indicators of an emotional affair.
You are always thinking about them
Thinking about them makes you feel happy. It keeps you going, and you feel there's nothing wrong because you are not yet openly involved.
You dress in the morning with them in mind. You even have sexual fantasies about them. If they date other people, you feel jealousy.
Sharing secrets with your friends is something everyone does.
However, relationship secrets are not something anyone else apart from you and your partner should know. However, you discuss intimate subjects with your emotional affair person, such as issues you may be having with your spouse.
You start being secretive
Because you have a sense that your closeness with this other person is not appropriate, you hide things from your spouse.
You might delete messages or emails. This secrecy is a red flag because you know that your spouse would not be ok with the level of exchange you are having with this person.
Related Reading: 

How Can an Emotional Affair Change Your Relationships
Can an emotional affair lead to cheating
If you are wondering if an emotional affair can lead to cheating, the answer is yes.
This is the true danger of an emotional affair and why you need to know how to end an emotional affair.
Emotional affairs are likely to happen because you aren't connecting well with your spouse. There is a thin line between sharing emotional intimacy with someone other than your spouse and crossing over to sexual intimacy, especially if you are not feeling sexually fulfilled with your spouse.
Emotional affairs can lead to cheating because it is tempting to cross boundaries when you are opening up emotionally and developing feelings with this person. Add a physical attraction and infatuation to the mix, and slipping into bed is not far behind.
Related Reading: 

How to Forgive Emotional Cheating

?
Ending an emotional affair
Ending an emotional affair can be hard because you might feel you are not engaged in it. However, acceptance is the first key and once you do, you will find a way to how to end an emotional affair. Check them out:
Own the fact that you are indeed having an emotional affair that impacts your marriage. Admit you are asking yourself how to end the emotional affair.
Next, ask what you are getting out of the emotional affair
Is it merely the fact someone new is paying attention to you? Is there something missing in your relationship with your spouse? Do you feel that this other person truly understands you more than your spouse?
Do you want to be with the emotional affair partner, or do you want to recommit to your marriage? Ask yourself why this relationship means so much to you, and what would be missing from your life should you let it go? Can you find that missing thing in your marriage?
If you want to recommit to your marriage, ending an emotional affair is essential. An emotional affair can be as hurtful to marriage as a physical one.
15 ways to end an emotional affair.
Here are some tips on how to end an emotional affair
1. Recognize the affair
Recognize that you were involved and that ending the emotional affair will be difficult, although necessary to your marriage. You will be saying goodbye to a person you have developed a deep friendship with.
2. Don't step back
You will probably be in two minds about the affair. Because of the attachment, you might try to use all the logic to not start the breakup up process. Stop trying to convince yourself that this extramarital friendship is harmless.
3. Breaking off the affair
Know that it is unlikely, and frankly not advisable, that you will be able to continue to communicate with this person. Stopping all communication is part of how to end an emotional affair. This should be one of the clear indications for you and the person involved that it needs to stop.
4. Be honest
Be honest with the person you are having an emotional affair with.
Tell them that you greatly appreciate who they are and your friendship with them, but you realize that the time spent with them is harmful to your marriage. Tell them that the level of your connection is feeling inappropriate. This is essential in how to end an emotional affair.
5. Expect the worst
Be prepared for the backlash from the other person. They may not be happy with your unilateral decision. They may insist that nothing inappropriate ever happened. Tell them that may be their truth, but it is not yours.
Related Reading: 

Why Are Emotional Affairs So Dangerous

?
6. Cut them off
Block the other person from being able to see in your online life. Unfriend them on Facebook, do not follow their Instagram feed, block their phone number and email address. Let your spouse know you have done these actions. This is how to end an emotional affair.
7. Stop stalking
Do not scour the internet looking for signs of what that person is now doing. Stay focused on repairing the damage done in terms of your spouse and marriage.
Do not seek them out on the internet when you start to miss them. Distract yourself with something else. Step away from the internet, read a book, talk to your spouse, take a walk with them. Checking the news about an emotional affair person can put you at risk for slipping back into that friendship.
8. Understand your spouse's pain
Ending an emotional affair requires honesty and respect for the other person, for your spouse, and for yourself. How do emotional affairs end? When you wake up and own the hurt this is causing your spouse and your marriage.
9. Involve a counselor
Bring in a counselor. You may wish to seek couples counseling as part of ending an emotional affair.
After all, the emotional affair did not happen in a vacuum. Something is off-balance in your marriage. As you end the emotional affair, it would be helpful for both you and your spouse to spend some sessions with a counselor to talk about how this happened and where you go from here.
10. Self-care
This means working on yourself. Try therapy just on your own and make some lifestyle changes.
You may uncover some deep-seated reasons for why you were vulnerable to having an emotional affair. Working these through with a therapist can help heal you and prevent this from reoccurring.
Related Reading

: 

The 5 Pillars of Self-Care
11. Show involvement in the relationship
Show your spouse you are willing and invested in changing. You have ended an emotional affair because you truly want to change and make the marriage a fulfilling one.
12. Make extra efforts for your spouse
Make alone time with your spouse a priority. As you recover from the end of an emotional affair, you need to re-engage in making your time with your spouse a number one priority.
Accept that repairing the relationship will take effort and continual check-ins with your spouse, as well as improved communication and nurturing. Your spouse needs to know that you have gotten out of the emotional affair for good.
So refuse those neighborhood block parties for now, and spend some time dating your spouse again.
13. Trust the process
Follow the end of an emotional affair with a new and deeper friendship with your spouse.
Trust that your marriage will survive the emotional affair. Radical honesty, a true commitment to investing in the marriage, and reinvigorating the emotional and physical bond with your spouse will be part of surviving the emotional affair together.
Your spouse needs to see signs an affair is ending or has ended.
14. Identify areas of improvement
Work on fulfilling the emotional needs you were seeking with the emotional affair person.
Identify the aspects in your marriage that you would like to see enhanced. Ask your spouse what they would like to see more of in the marriage and begin to work on them. This will keep your partner happy,, and you distracted.
15. Keep away from the triggers
Make sure your environment is temptation-free. Avoid hanging out with people who are friends with your former emotional affair person. Stay away from any occasions that might make you slip back.
Figure out what you need to do should the temptation of starting another emotional affair appear. If this is a recurring attraction for you, you must do some deep reflecting on whether or not you wish to stay married.
Related Reading: 

How to Help Yourself Survive an Emotional Affair

?
Takeaway
What's next? The end of the emotional affair
Getting out of an emotional affair is not simple, and it means the end of a support system that you enjoyed. But ending an emotional affair will be required if you wish your marriage to survive.
Nurture admiration and friendship with your spouse. Have you forgotten that you started your relationship with your spouse as friends? Don't neglect that part of who you are now.
By following the steps outlined, you will be able to make it through the end of the emotional affair and back to your marriage. But now, the real work begins: analyzing the whys behind the affair and applying the work needed to make your marriage one of happiness and fulfillment.
Share this article on
Want to have a happier, healthier marriage?
If you feel disconnected or frustrated about the state of your marriage but want to avoid separation and/or divorce, the marriage.com course meant for married couples is an excellent resource to help you overcome the most challenging aspects of being married.
Learn More On This Topic
You May Also Like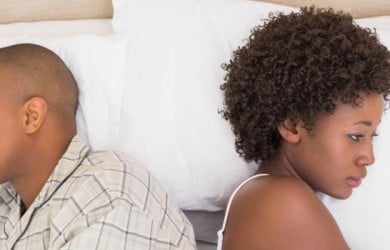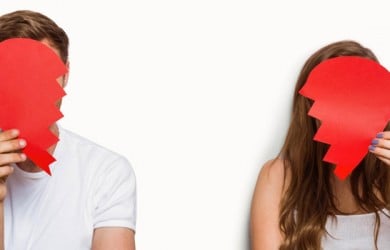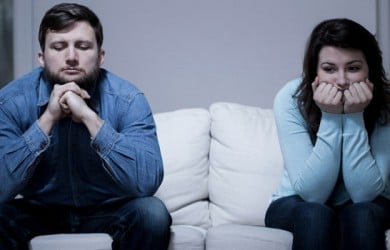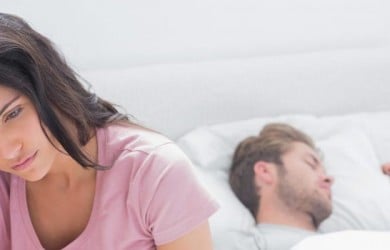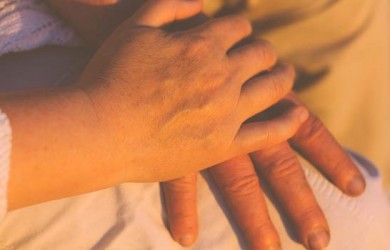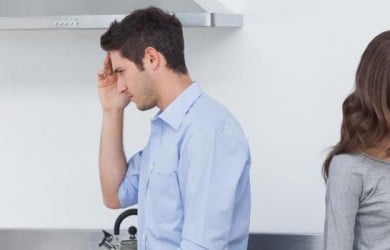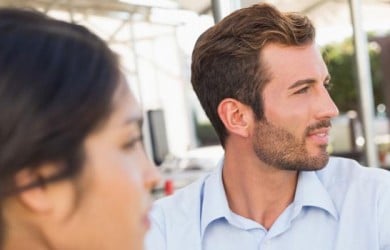 Popular Topics On Marriage Help