30 Best Ideas for Last-Minute Birthday Gifts for Your Wife
Are you looking for last-minute birthday gifts for your wife? Look no further; this article has compiled some of the best gifts for your wife's birthday.
Birthdays generally are some of the best ways to reiterate your love to your lover or reassure them. People commonly show this through special presents and events dedicated solely to their partners. While some individuals always remember their partner's birthday ahead of time, others aren't gifted with remembering them until the last minute.
If you forget your partner's birthday, that doesn't mean they don't care, but you might be too preoccupied with many things. Other times, it just slipped your mind unintentionally. When you eventually remember, it's usually at the dying minute.
Now, your partner must have thought you have something exceptional planned for them, especially when you haven't shown any sign that you are celebrating their birthday. Learning that you didn't remember will break their heart. Regardless, there is nothing a last-minute gift for a wife can't fix.
If you need last-minute birthday gifts for your wife, you are in luck. This article has collated the best last-minute birthday gifts for wives you will find anywhere. Keep reading to learn about them.
What are good last-minute gifts for a wife

?
Before you rush to get last-minute birthday gifts for your wife, it will help to have an idea or meaning of what you are getting. A last-minute gift for your wife describes a gift that makes your wife feel special even though you remember very late.
Last-minute gifts for a wife are not random presents. Even though you got them late, they make your wife feel loved and appreciated.
These gifts say, "I love you and assure you we will be together forever." They should represent the connection and bond between you and your partner. Although you purchase these gifts during rush hour, they should speak to your partner in a way you don't.
There are certain things to do for your wife's birthday. For instance, you can organize a birthday surprise for your wife, as research shows that the human brain loves surprises.
Regardless, you should include some gifts. While they are called last-minute birthday gifts for the wife, ensure they arrive in time. That way, your wife can truly appreciate them.
If your wife's birthday suddenly sneaks up on you, you might start running helter-skelter, looking for any last-minute gifts. We certainly understand this fear, but you shouldn't panic. We know that getting the best part of minute gifts can be a challenge.
Therefore, we have reduced your workload by curating the best wife's birthday ideas and what to buy for your wife's birthday. Also, you will find the perfect birthday surprise gift for your wife and last-minute birthday gifts for your wife.
30 best last-minute birthday gift ideas for a wife
Is your wife's birthday some hours or a few days to go, and you have no idea what to present? Calm down. It's normal to rack your brain searching for the best last-minute gift ideas for a wife.
You may also not want gifts like a birthday cake or something generic. All that matters is that you want to make your wife smile genuinely. You have a great intention, but actualizing it is the challenge, thanks to the ticking time.
You can now stop thinking as we have a list of awesome last-minute birthday ideas for your wife or last-minute birthday gift for your wife. Here they are:
1. A birthday cake
Vague and common, right? Absolutely, but this is different. Indeed, a birthday cake is a common gift people present to others on their birthday. Get a cake if you have little time to give your wife a surprise birthday gift. This time around, ensure the cake is different from the usual ones.
For example, you can go for an ice cream cake, a fondant cake with your wife's picture plastered, and a unique inscription. Consider cupcakes with your wife's name spelled on them as one of the simple last-minute birthday gifts for your wife.
2. Be her chef for the day
Do you need a list of things to do for your birthday instead of some last-minute birthday gifts for your wife?
Consider cooking for her. You can be her chef the whole day, telling her to order any meal from your menu. You may write a list of special meals the previous night to get their ingredients quickly.
Then, dress up as a professional chef the following day and inform her that she can order you in the kitchen as she likes.
For a starter, you can make a light breakfast for her in bed, ensuring that it has the best food different from her everyday meal. Do this for the rest of the day, and watch her grin like a baby.
3. Get an enchanting perfume
No one rejects a great bottle of perfume. Besides, perfume bottles are common last-minute birthday gifts for wives, but yours can differ. Check out online stores like Amazon and Aliexpress for the best enchanting perfume.
Ensure you read the reviews online and check people's comments before purchasing. You may also ask friends conversing with perfumes to recommend the best for your wife.
4. Jewelry
A woman's dress isn't complete with a piece of jewelry. It is the best complement to make your dress stand out.
For your convenience, consider a unique neckpiece, bracelet, or earrings as your last-minute birthday gift for your wife. While searching for this item, ensure you go for jewelry in the middle regarding price.
Also, these pieces of jewelry should stand out. You know your wife and what she uses as a norm. Therefore, get a surprise birthday gift to make her say, "wow!"
Related Reading: 

5 Tips to Choose the Perfect Wedding Jewelry
5. Organize a dinner date
Instead of going through the stress of cooking for your wife or ordering food, you can set a dinner date at a reputable restaurant. All you need to tell your wife is to dress nicely or wear her best dress.
Also, you can tell your wife to meet you at the location instead of going together when organizing this.
Some places or restaurants specialize in organizing dinner dates as birthday surprise gifts for wives. Check them online, choose the best package for your wife, and pay. All you need is to attend.
6. Organize a massage for your wife
If your wife has been through a lot or has been stressed lately, giving her a massage is a great thought. Who knows, she might have been craving it for a long time. You must have a small plan for this surprise birthday gift for your wife.
For example, set up your room romantically, and light some scented candles as one of the possible wife's surprise birthday ideas. Also, you must be knowledgeable about massage to give a great one.
A great alternative is to book a professional masseuse. Take the day off with your wife and enjoy yourself.
7. Take the workload from her for the day
One simple and thoughtful last-minute birthday gift idea is to tell your wife to relax for the whole day. Tell her not to do anything except bathe, eat, or walk around.
Instruct her that you will do everything for her, from doing the dishes to cooking or cleaning the house. All she needs to do is to relax, eat, and enjoy herself.
8. Customized bracelets
A bracelet is a type of jewelry, but you can make it unique by customizing it.
For instance, you can engrave your wife's name on it or inscribe a charming love quote if you are looking for wife's birthday ideas. This bracelet can also be a couple's that needs to be worn together before it makes sense.
9. A piece of camera
If your partner loves to take pictures, there is a perfect gift for them. Get them a piece of camera. Again, notch up your gift idea by looking for the best camera with a great lens, image quality, speed, and size.
Even if she is not a photographer, buying her a camera can instill this likeness for pictures in her. Besides, gifting your wife a camera is a way to make them have memories. Every picture they capture in it will be possible because of you.
Related Reading: 

Wedding Photo Trends That Will Be Huge 
10. Buy her something she needs
The best last-minute gift for a wife or a birthday surprise for a wife is something that she lacks. So far, your wife must have complained about needing an item. For instance, it could be a new phone, shoes, handbags, or headphones.
Buying these items will show your wife that you have been listening to her complaints and taking notes. It sends a message – you truly care, even if you don't say it loud.
11. Get her a wig
If your wife is the type that uses wigs a lot, then trust me, she will adore you more if you surprise her with one.
To buy a wig, select a trusted vendor because many sellers sell fake wigs. It isn't enough to buy a fake wig, but buying a copy at the price of an original can be worse.
Therefore, check the website or business page very well. Go over the comments or reviews of customers. Also, ensure they have a physical location. Then, select a wig similar to the one your wife wears.
12. Go on a vacation
With the hustle and bustle of everyday, a vacation might be the break your wife needs. If you want your wife to appreciate this, don't let them have an idea that you are planning it.
Since it's a last-minute birthday idea, select a location close to your home but special. This vacation doesn't have to be for some days. As little as 24 hours can make your wife the happiest woman.
13. Take her to the beach
One of your wife's best last-minute birthday gifts is a beach trip. The beach atmosphere is a change to the usual air you breathe in. It's calm, serene, and lovely. The sight can get you deep in thought, and there is no better place to be with your partner than a natural scene.
14. Get her a wallet
Unique wife's surprise birthday ideas don't have to be expensive. They have to evoke some sweet emotions from your partner. Go on Amazon or any online store and get a wallet for your wife. You may consider the color, size, and leather.
For instance, small wallets are cute and handy for many women. Also, light brown, pink, and wine make some women stand out.
15. Cosmetics
Another birthday surprise gift for your wife is cosmetics. Many women use makeup to highlight their beauty. If your wife is part of these women, she will appreciate makeup items as last-minute birthday gifts.
Now, while some makeup kits are common, others are important. For instance, a quality highlighter, mascara, foundation, and lipstick are some makeup tools that will make your partner appreciate your effort.
16. Get her a movie ticket
If your wife is the busy type, a surprise birthday gift for your wife can be a movie ticket to a new movie. Select an evening or nighttime to make your time together special.
17. Get her a membership to a club she admires
If your wife talks about a particular club a lot or admires their activities, getting her a membership card to this club will be the best gift for her. It could be a volleyball club, business women's club, or some socialite club.
Doing this is thoughtful and will show her you hear her when she talks. It will also remind her in the future that you always listen.
18. Shopping coupons
One of the common traits of women is shopping. If your wife is a chronic shopper, gifting her shopping coupons will make her happy.
Instead of racking your brain for last-minute birthday ideas for your wife, she can get them with the coupons you give her. That makes your job easy; you just need to watch her make herself happy.
19. DIY gift
If you have some time, DIY gifts are great. That's because the effort you put into making them is clear. And this will make your wife happy and appreciative, knowing you went to a great length for her birthday.
Some DIY gifts you can make include jewelry boxes, earrings, bracelets, amulets, necklaces, sweaters, and so on.
20. Get her personalized gifts
Several online stores make customized items, so you don't need to look far to get your wife the perfect gifts. Some personalized birthday gifts for your wife include mugs, jotters, pens, shirts, joggers, shoes, etc.
For example, you can purchase croc footwear with your wife's name or favorite cartoons. Also, if your wife is a gym enthusiast, you can get them a personalized flask or water bottle.
21. Lingerie
One of your wife's last-minute birthday gift ideas is to get her sexy lingerie. This gift will set them in the right mood and show them you love them.
You may elevate your game by sticking a note that says, "you are the only one I want." with the gift. Ensure you present this gift around evening or nighttime since it is a last-minute gift.
22. Give her friends the gifts
One of the unique wife's surprise birthday ideas is distributing whatever gifts you wish to give your wife to her friends. Then, ensure each presents it to her with a note with a love quote.
These gifts can be presented at her place of work or at home. Before you do this, ensure it's convenient for your friends.
23. Write 20 things you love about your wife
Another special birthday surprise for your wife is to write a list of 20 things that make you fall in love with your wife daily. Sometimes, gifts aren't enough to express your feelings.
Thoughts are better, and since your wife can't read your mind, you can put this down on pieces of paper. Even though you aren't spending, your wife will appreciate the effort that goes into this birthday idea.
24. Send your wife an email
Emailing your wife is a romantic and special way of communicating with your partner. In the email, ensure you describe or paint your wife with endearing and lovely adjectives you can think of.
Remember, this person is your better half. You don't have to be a writer to pull this off. All you need is to think about your love for your wife; everything else will fall into place.
25. Get her some books
If your wife is a bookworm or an avid reader, buying her books from her favorite writer is the perfect gift for her.
Go through her list of collections when she's away to get an idea of what she loves. Also, you can check the latest books by her favorite author. Who knows? She may be planning to get the books.
26. Set up a meeting with her favorite, who lives far away
Are you looking for last-minute birthday ideas for your wife? Consider meeting with a close friend or relative they last saw a long time ago. Believe it; this will make your wife love you more than ever.
27. Get her a teddy bear
Many women love soft toys as they give a cozy feeling. If your wife is a fan, getting her a big, fluffy, soft toy will make her cherish you. Also, this can double as an item to keep your wife company if you travel a lot.
28. Chocolate
You can never go wrong by buying your wife a box of quality and luxury chocolates in different shapes. Thankfully, we have different varieties of chocolates these days. These include dark, white, plain, or flavored. You may also choose a customized chocolate basket.
29. Luxury wine
A simple bottle of luxury wine can do the trick to make your wife's birthday amazing and forgettable. Get into a liquor store and state your preference to the attendant. You are sure to get a perfect wine.
30. Technology-related gifts
If your wife is a gadget freak, there are many options available. You may get original Apple Airpods, new laptops, smart watches, etc.
Watch this video to learn more about how to give good gifts:
Some commonly asked questions
Here are some answers to some pressing questions related to last-minute birthday gifts for your wife that can help you out:
How can I make my wife feel special without spending money?
You can make your wife feel special by listing things you love about her without spending money. Also, you can make DIY items you know she loves, take them on a romantic stroll, create a list of their favorite songs or make a photo collage.
How do I melt my wife's heart?
There are many things to do to melt your wife's heart. These include holding or kissing her in public, hugging her when you return home, talking to her before bed and after waking up and cooking for her. Also, you should listen to her and show her you truly care for her.
Final takeaway
Even though your partner's birthdays are important dates, you might forget sometimes. Getting them a gift or the perfect one might also be challenging.
Luckily for you, this relationship guide understands your situation better. That's why it features a list of awesome last-minute birthday gifts for your wife. If you need more options, consider marital counseling.
Share this article on
Want to have a happier, healthier marriage?
If you feel disconnected or frustrated about the state of your marriage but want to avoid separation and/or divorce, the marriage.com course meant for married couples is an excellent resource to help you overcome the most challenging aspects of being married.
You May Also Like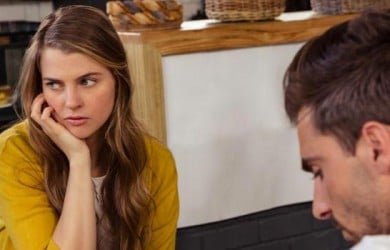 Popular Topics On Married Life