11 Easy DIY Couple Gifts Ideas That Are Truly Heartwarming
Gifts between a couple can mean a lot as they can become a way to show their love for their partner. But you don't have to prepare yourself for a significant financial hit, as gifts are about sentiments, not money.
You can prepare economical DIY couple gifts, but more importantly, they can be extremely meaningful for the one that receives them.
It's always nice to receive presents but presents created by hand and with a personal touch have a greater value. You can prepare a gift that is personalized to their taste and their cherished memories to make the gift extra special for them.
Read the article for some meaningful couple DIY gifts ideas that you can use to make your partner smile.
What are good DIY gifts for young couples?
When you are trying to look for DIY couple gifts, you must first consider what can be considered as truly memorable.
Research shows that experiential gifts contribute to building better relationships compared to materialistic gifts. Homemade couple gift ideas can combine both by adding more emotions to an object because you spend time making it.
Good DIY gifts for couples give couples a chance to bond further. They should ideally invoke sentiments and possibly remind them of their beautiful moments together. It can also give couples a chance to do something fun and exciting together.
11 cute DIY couple gifts
Handmade gifts for couples can make your partner feel special as they can become an embodiment of the efforts you are willing to put into making a special gift for them.
Research shows that gift-giving can have a significant impact on the health and longevity of relationships. They can help infuse the relationship with positivity by making your partner feel appreciated and valued.
Here are some DIY couple gifts that you can easily make and put a smile on your partner's face.
1. Date-night jar
What do you need?
Some jars, black Sharpie, and colored popsicle sticks.
How to make it?
First, come up with a lot of ideas for date nights. Think about things you like to do and what would be interesting to try. Then write down all the possibilities on the colored sticks and put them in a jar.
Each weekend you and your partner can randomly pick from these options and have fun while trying out things from them.
Related Reading: 

10 Romantic Date Night Ideas to Spice Up the Relationship
2. DIY love map poster
What do you need?
Scissors, glue, pins, scrapbook paper, colored paper, an old map, and a frame for the map
How to make it?
You can get an old map of the city you live in or of the world and frame it in a pretty manner. Now take papers cut in the shape of hearts and pin these on places that you've visited together or which hold special significance for you.
3. Letters to open
What do you need?
Pens, markers, crayons, envelopes, and cards.
How to make it?
On the envelopes, draw a heart and write 'Open when… ', and then add some particular situation.
Example: "You are having a bad day." Next, on the card that you'll put in the envelope, write down a message that will make your partner happy. Wrap all the messages with a bow.
Related Reading: 

150+ Heartfelt Love Letters for Her That Will Impress
4. Relaxation kit
What do you need?
Some massage oil or lotion, some bubble bath items, candles, relaxing music, and some drinks.
How do you make it?
Pack relaxing items in a basket and add a nice printable tag. This relaxation kit can consist of anything that would help your partner de-stress. You can also create a relaxing atmosphere with candles and adequate music.
Finally, enjoy a bubble bath, a massage, or anything that will put your mind and body at ease.
5. Couples puzzle
What do you need?
Cardboard, images of the couple, glue, scissors, spray lacquer and a marker
How to make it?
Simply stick an image of both of you or a collage of these on a piece of cardboard and then spray it with lacquer to give it some shine. Once it is dry, turn the cardboard upside down and cut it the way puzzle pieces are shaped.
You can take these puzzle pieces, put them in a decorative box, and give them to be assembled together on a relaxing day.
6. Love notes in a jar
What do you need?
Colorful papers, markers, and a pretty glass jar.
How to make it?
Simply write notes about special moments or memories from your relationship, some reasons you love your significant other, or some quotes or lyrics that mean to you. Also, you can color code them; for instance, pink notes are for memories and moments, yellow for lyrics, and so on.
7. Chocolate bouquet
What do you need?
Chocolates, tape, flowers, wooden glue, red colored paper, printed image of the couple, and decorative paper
How do you make it?
Take your partner's favorite chocolates and some flowers and make a bouquet with these. You can add your image with your partner at the end of a medium-sized stick and add it to the middle of the bouquet. Now, give this to your partner with a smile on your face.
8. Heart-shaped desserts
What do you need?
Oven, baking sheet, cake ingredients, and a recipe for a cake.
How to make it?
It may seem complicated, but baking or cooking goodies for your partner is one of the best DIY couple gifts that can be delicious at the same time.
9. Personalized bulletin board
What do you need?
A bulletin board, some photos, and event tickets.
How to make it?
Gather all your memories from various events, such as tickets and photos. Pin them to your bulletin board. This will definitely put a smile on your partner's face every time he or she looks at it.
Also, you can find another way to personalize a bulletin board with other memories, songs or quotes.
DIY gifts may not turn out as perfect as in pictures, but your partner will appreciate them because you made them with your heart and soul.
10. Photo canvas
What do you need?
Cardboard, glue, seashells (or any other accessory as per your theme), an image of the couple, and scissors.
How to make it?
Cut the cardboard into the shape of a rectangle and paste the couple image in the middle of it. Now decorate the borders with seashells and other things that would make it look pretty. You can give it to the one you love so that they can display a picture that is precious to both of you.
11. Couple's scrapbook
What do you need?
Multiple equal-sized colored papers, markers, paint, ribbon, or thin rope to tie the papers together and multiple couple images that matter.
How to make it?
Place the images on equal-sized papers of different colors and decorate each one as per your choice. Stack these up and punch a hole at the same spot in each paper so that you can tie them together using a ribbon or string.
Related Reading: 

30 Couple Bonding Activities to Strengthen the Relationship
Watch this video for ideas on how to scrapbook for your relationship:
Some commonly asked questions
Here are some relevant answers to some of the questions that may come to your mind when you are thinking about DIY couple gifts:
What is the five-gift rule for couples?
If you are looking for ideas for DIY couple gifts, then you can use this five-gift rule to narrow down your options. As per the five-gift rule, you should get the following:
Something they need

Something they want

Something to read

Something to wear

Someplace to be
What handmade gift can I make for my boyfriend?
If you have decided to pick DIY couple gifts for your boyfriend, you can make something that is heartfelt and possibly invokes a cherished memory that both of you share. Or you could bake or cook something for them.
Final thoughts
DIY cute couple gifts are a great way for you to let your partner know that you truly care about them and are willing to put in some effort to make them feel extra special.
Doing things for your partner is often something that is prioritized in couples counseling. It is a way to infuse new energy into your relationship and make sure that your partner does not feel taken for granted.
Share this article on
Want to have a happier, healthier marriage?
If you feel disconnected or frustrated about the state of your marriage but want to avoid separation and/or divorce, the marriage.com course meant for married couples is an excellent resource to help you overcome the most challenging aspects of being married.
Learn More On This Topic
You May Also Like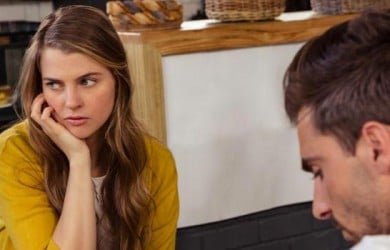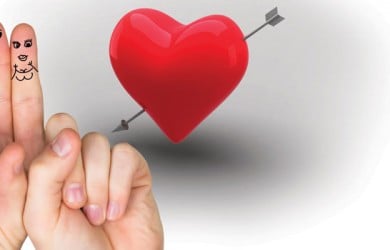 Popular Topics On Married Life