15 Tips on How to Improve Communication With Your Spouse
Learning to communicate effectively in a relationship helps you show respect, understand one another better, and make you more approachable to your partner. Both you and your spouse bring your own life experience to your relationship. This means you both have different ways of talking, listening, and communicating as a couple.
Communication is an essential part of any healthy relationship.
It promotes trust, loyalty, honesty, and love. If you want to foster a long-lasting union together, it is essential that you remain united and strive to improve your communication skills as a couple.
But the question is how to improve communication with your spouse. This article will help you learn how to improve connectedness through communication with your spouse.
15 ways to communicate with your spouse
The reason why communication is the key to a successful relationship is that it is essential for you and your spouse to be on the same page in terms of emotions, thoughts, and expectations.
Effective communication helps to build trust, respect, and intimacy in a marriage. It's a pity that it's not always easy to communicate effectively with your spouse. Here are 15 ways to communicate better with your spouse.
1. Have fun together
Connectedness and communication go hand in hand. One doesn't work well without the other. Having fun together raises your relationship morale and brings you closer together. The closer you feel to your mate, the more inclined you will be to share your thoughts and feelings with them.
Doing something fun together is great for the health of your relationship. Pick a hobby you both enjoy, have a date night, or spend the afternoon cuddling under a blanket with your favorite show together.
Whatever you both like to do, make sure that you do it often. The more fun you have together the more connected you will feel.
Related Reading: 

35 Fun and Romantic Games for Couples
2. Always be honest
How to communicate with your spouse sensibly? Maintain honesty.
The more honest you are with your partner, not only about your feelings but also with your follow-through, the more they will be able to trust you in the future.
In a sense, your ability to be honest shapes how your partner feels about you. Are you dependable? Do they have reason to doubt you? When trying to improve communication with your spouse, make it your goal to be open and honest with each other.
Great relationships are built on respect and trust, both characteristics honed by being truthful. Talk about your life together, and your goals for the future, speak up when you have a disagreement, and never pretend to be happy if you aren't.
There are many benefits to speaking the truth with your partner. Honesty will help you both to improve your communication skills and connect on a deeper level. It also teaches you both how to read each other and problem-solve more efficiently.
3. Listen without interruption
If you're not used to being quiet, this facet of connection and communication may be difficult. But, if you learn to listen without interruption it will do wonders for the health of your relationship.
It can be difficult not to interrupt your own thoughts and opinions during an argument. But don't.
Whether your partner is talking about their stressful day at work, something funny they read, or you are in mid-disagreement, listening is an integral step in how to improve communication with your spouse. It also helps you both avoid misunderstandings.
Learn to practice listening to your spouse. Make eye contact when your partner is sharing a story and make good use of non-verbal interactions, such as nodding and smiling.
This will make your partner feel validated as well as let them know that you're listening and participating without cutting them off. Use follow-up questions to help show your interest and respect.
Patient listeners are in a better position to handle disagreements and arguments in relationships. If you worry about how to improve communication and connectedness with your spouse, you can start by being a patient listener.
4. Voice your love
How to improve communication with your spouse? Show them you care! It is a must for better communication with spouses on a regular basis.
It is believed that when you look into your spouse's eyes and say "I love you" the brain is prompted to release the feel-good hormone oxytocin, which bonds couples together. This hormone makes you more trusting of your spouse and boosts feelings of happiness.
Many couples sadly get out of the habit of saying "I love you" to their spouse or simply use it as a casual way to end a phone conversation.
Get back into the practice of telling your partner how much you love them and why you do. Voicing your love every day, and meaning it, will boost your partner's self-esteem and strengthen your relationship in the long run.
5. Take time together every day
You both live busy lives, but that's no reason to put your relationship at the bottom of your priority list. Take time for one another every day. Have a minimum of 30 minutes each day where you share the goings on of your lives.
The more time you spend together the stronger your relationship will be. Many couples do this over coffee in the morning before the hustle and bustle of the day begins, or make a night of it with a bottle of wine.
No matter when you choose to connect throughout the day, make sure you are both putting in the effort wholeheartedly. This is one of the most important tips on how to improve communication with your spouse.
6. Regular sexual activity
While you think of how to communicate with your partner on an emotional level, don't forget physical intimacy.
Don't be limited to how to increase communication with your spouse and consider your bedroom activities as they play a huge role. Sex is another action in relationships that raises levels of oxytocin. This hormone is special and directly responsible for social bonding and feeling connected to your spouse.
As we already discussed, the more connected you are to your spouse the more you communicate together.
Discuss your sex life with one another. How many times a week or a month is satisfactory for both parties? What do you need from your partner in order to climax? These are important questions that will solidify your bond and give you a healthier, more satisfying sexual experience.
Also, here are 15 amazing health benefits of having regular sex:

7. Show appreciation for one another
If your partner impresses you, tell them so. Showing appreciation for the things your spouse does will make them feel important and noticed by you. If you're not one for verbal shows of affection, you can always show your appreciation in different ways.
Thankful hugs and pecks on the cheek also work wonders for letting your partner know they're special to you.
You can also do helpful things for your spouse such as taking on their chores, cooking their favorite meal, or doing something small like banking. Big or small, anything you can do that makes their day a little bit easier is a fantastic gesture
Sending encouraging texts throughout the day is another small way you can boost your partner's self-esteem. If you're proud of them, don't keep it to yourself. Your partner will like hearing these things. After all, who doesn't love getting complimented?
8. Avoid distractions
Improving communication with your spouse requires you to pay attention to them. When communicating with your spouse, make sure to eliminate distractions, such as your phone or TV. It shows that you value their time and presence and are fully engaged in the conversation.
9. Avoid assumptions
Communicating with your partner can get a lot easier if we drop our preconceptions. Assumptions can lead to misunderstandings and communication breakdowns. Instead of assuming your spouse's intentions, ask for clarification to ensure you're on the same page.
Related Reading: 

How to Stop Assuming Things in a Relationship
10. Set aside time for communication
Set aside a specific time for communication, such as a weekly check-in or date night. It helps to ensure that both partners have dedicated time to communicate without interruptions.
11. Use humor
How to communicate better with your spouse when things get difficult? Be funny! Humor can lighten the mood and make communication less tense. It helps to create a comfortable environment where both partners can express themselves freely.
12. Practice empathy
Showing empathy is one of the most helpful and effective ways to communicate with your spouse. Empathy is the ability to understand and share your spouse's feelings. It helps to build emotional connections and fosters a sense of understanding between you and your spouse.
Related Reading: 

How to Build Empathy in Relationships
13. Use "I" statements
When discussing sensitive topics, it's important to use "I" statements to express your feelings. This approach helps to avoid blaming your spouse and instead focuses on how their behavior affects you.
14. Avoid defensiveness
Defensiveness can cause communication to break down. Instead of getting defensive, try to listen to your spouse's feedback and take responsibility for your actions.
15. Validate feelings
Validation is an important aspect of effective communication. It involves acknowledging your spouse's feelings, even if you don't agree with them. Validating their emotions can help to build empathy and understanding between you and your spouse.
Related Reading: 

What is Emotional Validation and Why Is so Important for Couples in a Relationship

How do you communicate with a difficult spouse?
Communicating with a difficult spouse can be problematic, but not impossible. The key is to remain calm, patient, and empathetic. Try to understand your spouse's perspective and avoid getting defensive or confrontational.
Use "I" statements to express your feelings and avoid criticizing or blaming your spouse. Active listening and validation can also help to diffuse tense situations. It may also be helpful to set boundaries and take breaks when necessary to avoid escalating conflicts.
Seeking the help of a therapist or couples counseling professional can also provide valuable tools and techniques for improving communication with a difficult spouse.
Communicate your way to a happier relationship
If you want to have a strong and happy marriage, you should work on communicating better with your spouse even when everything's going fine.
That means actively listening, being empathetic, and honest, and avoiding being critical or defensive. Creating a positive and supportive environment for sharing your feelings and needs is super important. Good communication is essential for a healthy and fulfilling relationship, you know?
Share this article on
Want to have a happier, healthier marriage?
If you feel disconnected or frustrated about the state of your marriage but want to avoid separation and/or divorce, the marriage.com course meant for married couples is an excellent resource to help you overcome the most challenging aspects of being married.
Learn More On This Topic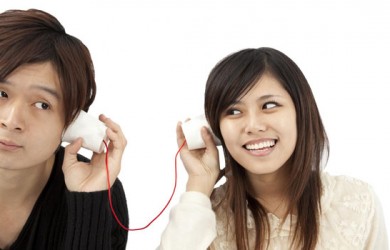 You May Also Like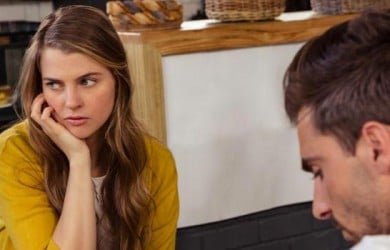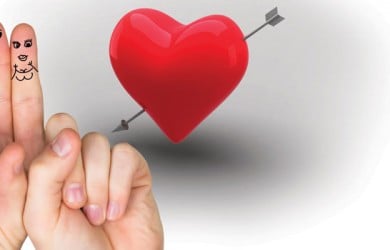 Popular Topics On Married Life