8 Essential Steps in Your Pre-Divorce Preparations
The day you decide you want to divorce your spouse is an emotionally trying, yet freeing experience. You may feel nervous, sad, or overwhelmed with emotions. Now is the time for making smart choices that will affect your future.
Don't mistake pre-divorce preparations with the vengeful acts of a soon-to-be ex. Preparing for your separation isn't about taking your partner for all they are worth or drawing out a divorce to inflict pain on your ex. It's about giving yourself peace of mind and being organized about a very complicated process.
Statistically, women are more likely to suffer financially post-divorce then men are, with the average female household income falling by 41%. This makes pre-divorce preparations essential if you want to protect yourself, your finances, and potentially your children from a difficult financial situation going forward.
What is a pre-divorce plan?
While some may think of pre-divorce preparations as a way to drain your exes bank account, this is not (always) the case.
Creating a plan before taking your divorce before a judge is all about being prepared so that your dissolution of marriage goes as smoothly as possible. This often involves creating parenting arrangements, discussing who will live where, assessing legal fees, living expenses, child support, dividing bank accounts, and getting your paperwork in order.
Also Watch:

1. Hire an attorney
If you are planning on leaving your spouse, it is wise to talk to an attorney as soon as possible. It is not uncommon to consult or research two or even three attorneys' before settling on one to hire. Make sure your attorney is someone you are comfortable.
Speaking to a professional can offer a better idea of what pre-divorce steps will be most beneficial for your personal circumstances. An attorney can also inform you of any issues that may arise once you file paperwork for divorce.
2. Open a post office box
There are many reasons why it may be beneficial for you to open up a post office box and change your personal forwarding address. First, this will ensure that you do not lose important letters and paperwork in the mail during your pre-divorce preparations.
Second, forwarding important mail to a post office box is also essential if you are not yet ready to talk to your spouse about separation, but want to begin your preparations.
Third, it will give you the peace of mind that your paperwork, new bank or credit card statements, divorce papers, and other important papers will be kept confidential from your spouse.
3. Get organized
An unorganized divorce is likely to cost you more money and cause extended emotional turmoil. Save yourself a lot of grief by getting organized beforehand. This includes gathering financial records.
Take an inventory of your possessions and assets as well as debts including credit cards, car payments, and your mortgage. Organize your paperwork from property deeds to insurance paperwork and hand them over to your financial advisors and your attorney.
Don't forget to make several copies of your papers. Your lawyer will need several copies and you should retain one for your personal records.
4. Opening new accounts
Your attorney will likely tell you to withdraw half of your marital account before proceeding with your divorce to ensure you have funds available for court and living expenses. Opening a new checking, savings, and credit card account in your name only should be one of your first moves.
This will act as your private financial source that cannot be affected by your spouse's spending. Opening your own credit card account can also be useful if your spouse freezes your shared accounts.
5. Put money away
If possible, start putting money away in a private savings account in preparation for your divorce proceedings. It is important to do this, especially if your spouse is unaware that you want to leave, as when they find out they may lock up the family funds and make it nearly impossible for you to hire a good lawyer.
Having your funds locked up will also make it difficult to pay for day-to-day expenses and may cause you to get an unfair deal in the divorce due to being unable to continue paying for court-related expenses.
These private savings will act as a nest egg for lawyers' fees, retainers, moving out, or in case your ex-leaves or stops paying bills.
6. Legal adjustments to paperwork
You will not want your ex-partner to be allowed to make medical or financial decisions on your behalf, so it is important to include changing your living will and medical directive as part of your pre-divorce preparations.
It is wise to look up the laws in your state or country regarding disinheritance from a living will, as many states require further adjustments to your paperwork post-divorce to fully disinherit your ex from your assets.
7. Talking to your partner
It is never comfortable to approach your partner with the request to divorce, but it is an important conversation to have.
If possible, it is always preferable to have a collaborative divorce. This means that both you and your ex will consult legal professionals on how best to navigate the financial, emotional, and parental side of your divorce. You will create a realistic post-divorce budget and work as a team.
8. Stay single
Starting a romantic relationship outside of your marriage can be a point of contention in court, no matter when your new relationship began. If in a relationship, your ex-spouse's lawyer can use phone calls, texts, computer records, and receipts against you to prove infidelity in the marriage, putting you in the "at-fault" category of your divorce.
Staying single during your pre-divorce process can also offer some clarity and much-needed personal space during this highly emotional time.
If you want to go through your divorce with a few hiccups as possible, consider putting off a new romantic relationship until your divorce is finalized.
When a marriage is over there are many stressful things you will have to take care of, but don't let the emotions you feel distract you from preparing for your future. By making pre-divorce preparations you will ensure that your separation goes as smoothly as possible.
Share this article on
Want to have a happier, healthier marriage?
If you feel disconnected or frustrated about the state of your marriage but want to avoid separation and/or divorce, the marriage.com course meant for married couples is an excellent resource to help you overcome the most challenging aspects of being married.
More On This Topic
Recent Articles
You May Also Like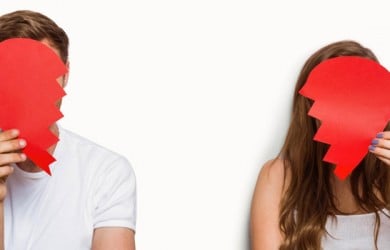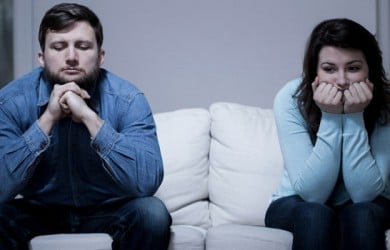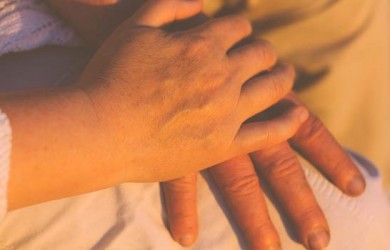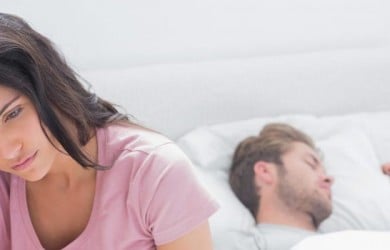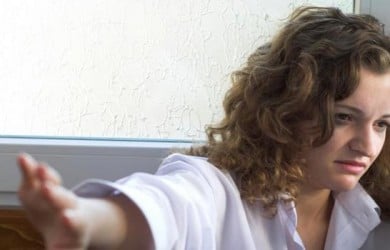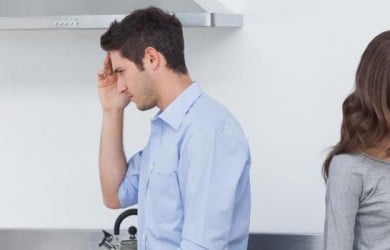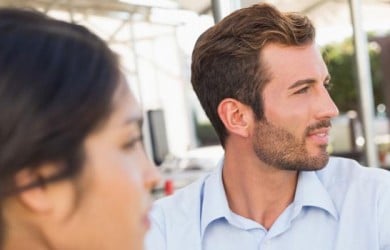 Popular Topics On Marriage Help