10 Ways to Handle Divorce After 60
Being with your spouse for decades is already a significant milestone. However, it still doesn't guarantee a love that would last a lifetime.
Once considered only a problem for thirty-somethings and forty-somethings, the "silver divorce," "gray divorce," or divorce after 60 has become more common.
Sadly, in recent years there's been a surge in the divorce rates for couples over the age of 60.
Why do some people want to pursue a late-life divorce and start over again?
"One out of three boomers will face an older unmarried status," says Susan Brown, co-director of the National Center for Family & Marriage Research at Bowling Green State University, in her new study, The Gray Divorce Revolution.
What is a gray divorce?
Deciding to end your marriage later in life isn't just troublesome; it could also be stressful and tiring.
Most people who call it quits after decades of marriage are unprepared for all the legalities they face.
Aside from that, starting over at 60 after divorce is not exactly someone's game plan. So, this makes you wonder why they would want to end a marriage that had already lasted for years.
"Gray Divorce" or "Late Life Divorce" refers to people over 50 who wish to file for divorce. The rate of people who divorce after 60 has doubled during the recent 20 years.
Is 60 too old to divorce?
"Why divorce in your 60s? Isn't this too late?"
This is a common question when some people hear about their friends or family getting a divorce after 60. Female or male divorce after 60 is not that uncommon.
Many people realize what they want, or in this case, what they don't want in their life.
Age is, indeed, just a number. Many people realize they are no longer happy in their marriage when they hit their 60s and want to call it quits.
From there, starting over after divorce at 60 is another chance for them to live the life they want.
However, it would help if you considered all aspects before filing for a divorce.
It would help if you thought about the time the divorce will take, the stress, and the impact it has on your savings, retirement, and even your kids.
So, if you are 60 and you want to get a divorce, go ahead. It's never too late to realize what you want in life.
Know the facts and plan, and if you're sure about getting a divorce after 60, go ahead.
5 reasons for divorce after 60
Divorce at 60? Why did it take so long for a couple to realize they were no longer working out?
It's different for every relationship. No one can predict that after so many years, couples would decide to end their marriage. However, here are the top five reasons for divorce after 60.
1. They fell out of love and grew apart
Some people want to know how to get over a divorce after a long marriage, not because they have fallen for someone else, but because they have realized that they are no longer compatible with their spouses.
One of the common reasons for divorce after 60s is when a couple has realized that after years of staying together and raising a family together, they have grown apart.
It would just hit you. You're retiring and want to live the best life, but you and your spouse have nothing in common.
2. They want to venture into self-improvement
Some might think that couples who call it quits will be divorced and alone at 60.
However, this is why some people want a divorce, as they don't want to feel alone.
Many couples, once retired, have goals to fulfill. Unfortunately, they will feel alone if their partners aren't there to share the same passion or goals.
Therefore, some couples want to live their life, venture into what they wanted to do all these years and focus on self-improvement.
3. Finances
When you are in your prime, you're busy raising kids, focusing on investments, and saving. But when a couple retires, they change priorities.
They become wiser in spending, which is where spending habits come in. No one wants to be divorced and broke at 60.
Therefore, if they see incompatibility in spending habits, some ultimately decide to end the marriage as soon as possible.
Related Reading: 

8 Smart Ways to Handle Finances During Marital Separati

on
4. Sex and intimacy
Like a difference in a couple's spending habits, differences in sex drive can cause a marriage to fail, even after many decades.
Some people have heightened libidos, and some don't feel like doing it anymore. This can cause issues in intimacy, and some people want to enjoy their retirement and start exploring.
So, if their spouse is no longer interested in sex or intimacy, they might decide to divorce rather than commit infidelity.
5. Postponed divorce plans
There are cases where couples know they are no longer in love with each other but choose to stay for the sake of their family.
When the kids are all grown up and they are retired, they see this as the perfect opportunity to gain their freedom back.
10 ways of coping with divorce after 60
Divorcing at this stage of your life presents some unique challenges. Still, many people can thrive despite the circumstances by following a few simple steps.
1. Have the right team on your side
Find an attorney who specializes in divorce and a financial advisor. Many women might not know the benefits already available to them, such as alimony and pension, after being married for more than 20 years.
When you decide to file for divorce or initiate a trial separation, make sure you document significant events. Use these events to help direct your conversation with your attorney.
Document important dates like when you or your spouse moved out or attempted to reconcile. Dates where your spouse took money from your joint account or displayed problematic behavior, are also important.
Finally, make copies of important documents like banking information, retirement documents, deeds and titles, insurance paperwork, marriage certificate, children's birth certificates and social security cards. These documents will help you secure the benefits you're entitled to after the divorce.
2. Redefine your priorities
Going from married to single will require you to turn your focus on things that matter to you. This is the time for you to think about who you are and what you want instead of what everyone expects from you.
"Smart women channel their energies post-divorce into examining their life, goals, mistakes and how they can learn from the past…
They redefine their priorities and discover what's meaningful to them," says Allison Patton of Lemonade Divorce.
3. Know when to ask for help
It could be pride, or maybe just the overwhelming need to prove to yourself and others that you can do it on your own, but many divorced women find that asking for help is one of the toughest things to do:
If you don't get support from friends and family, find a new hobby that allows you to meet new people. If you're active, try rock climbing or some other adventurous activity.
When you try something unfamiliar, you'll learn a new skill and boost your self-confidence. This may even make the divorce process a little easier to manage.
4. Consider additional sources of income
It's no secret that divorce will put a strain on your finances.
In addition to living on a stricter budget, don't rule out doing something to generate additional revenue streams. This could include starting your own business, selling some old collectibles, or picking up a side job in your spare time.
5. Learn to savor special moments
You're going through one of your life's most emotional and sometimes traumatic events. Find things that make you happy and incorporate them into your life.
Concentrate on being more able to enjoy things that would make you happy—anticipating a visit with a friend or going to an art gallery, or buying something online and then waiting for a time to open it.
6. Don't discount the importance of support groups
One of the most valuable resources you can have while going through a divorce is a group where you can share your concerns, fears, and hopes.
The concerns of a divorced single in their 60s differ vastly from those of their younger counterparts.
A divorced single has less time to save for retirement and the job market can be much harder to break into, especially if you've spent the last 40 years maintaining a home, family finances and suddenly find yourself job hunting.
Look for a support group specific to you and what you're struggling with to get the most benefit.
7. Focus on yourself and your self-esteem
When coping with a divorce after 60, you need to make sure that you're aware of this decision's impact on your self-esteem.
Some might feel inadequate, unattractive, and unloved.
Aside from the support groups mentioned above, you can also exercise, eat healthy foods, take supplements, and appreciate yourself.
Struggling with self-identity and self-esteem? Can we do something about this? Therapist Georgia Dow explains the importance of the two and how you can get them back.
8. Try new hobbies
Starting over after divorce at 60 gives you a chance to try the things you have wanted to do.
Want to learn a new language? Maybe you've always wanted to try baking.
Do these and more! Explore and try new things; this is your chance to fulfill your lifelong goals. So get that paper and create a bucket list.
Related Reading: 

15 Effective Ways of Coping With Divorce
9. Socialize
Whether you want to spend quality time with friends or family, or maybe you want to avoid feeling and being alone, socialization is the key.
Meet new people, learn new things from them, go to different restaurants, camp, or even try yoga with your new friends.
Being divorced at 60 should not stop you from meeting new people and enjoying yourself.
10. Enjoy and live your life
You've waited for your retirement but didn't expect to be divorced when you hit this milestone, right?
Should this stop you from living your dreams?
Even if it still hurts that you are no longer with the person you've been with for many years, it should not stop you from living a beautiful life.
There is a whole life ahead of you.
Related Reading: 

Life After Divorce:25 Ways To Recover Your Life
Summing up
Starting over at this point in your life can seem daunting. Remember, you will make it through, but that doesn't mean it will be easy as you figure it all out.
Even if you divorce after 60, moving on and living your life is nothing to be ashamed of. Know that, make peace with that, and use these tips to cope as you get divorced.
Share this article on
Want to have a happier, healthier marriage?
If you feel disconnected or frustrated about the state of your marriage but want to avoid separation and/or divorce, the marriage.com course meant for married couples is an excellent resource to help you overcome the most challenging aspects of being married.
Learn More On This Topic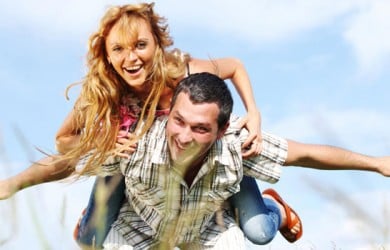 You May Also Like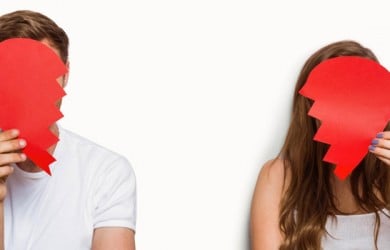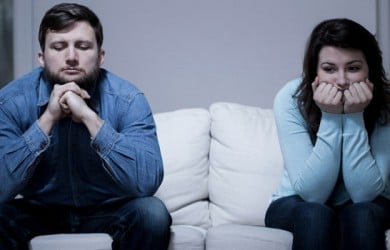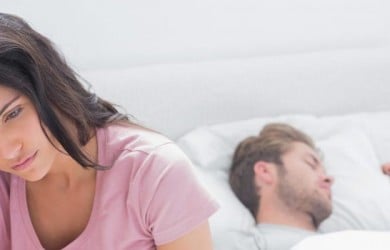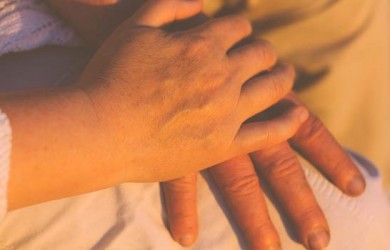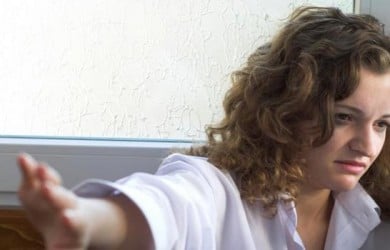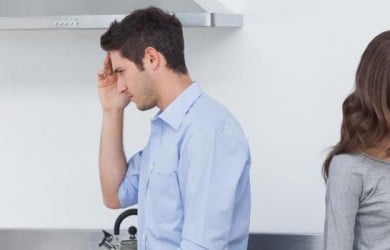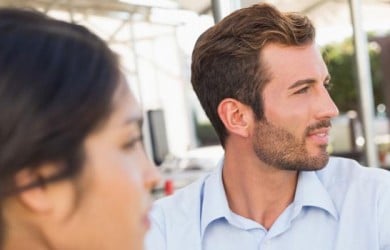 Popular Topics On Marriage Help