Do You Fear Marriage After a Divorce
Once bitten, twice shy. It's an old proverb. We are taught to learn from our mistakes. If the first marriage turned out to be a mistake, then the fear of marriage after divorce can take a toll on you. Who can blame people who think like that?
Most divorce ends with a lot of animosity and hate. People who have been through that trauma will believe that getting remarried after a divorce is a joke.
We live and learn through our experiences. And if our experience is a bad relationship, getting married again after a divorce is not high on our list.
Statistics show that second marriages have a higher chance of failing, the third one even higher than that, making the fear of marriage after divorce very obvious.
So, if the previous marriage ends up in divorce, and the possibilities are even higher when getting married again ends up the same, who would want to do it?
Second marriage: Try and try again
But what's the alternative to fear of marriage after divorce? End up alone forever? That is even worse. Happiness cannot be found with another person, but happiness is only complete if you have someone to share it with.
Going through life alone, even after unparalleled success, without someone to share the journey with is a long and tiresome trip.
So what are the choices? Second marriages that may lead to an even bigger disaster, or to live forever alone? There are a few grey areas in between.
However, none of those are sustainable once you reach a certain age. So if you are afraid of getting married for the second time, don't worry about it.
It's normal to feel the fear of marriage after divorce. It's your previous unhappy experience telling you that you are not ready for it.
When you meet the right partner, whether it's the first, second, third, or nth attempt, you won't feel the fear. Instead. you would be more afraid of not being with that person than feeling the fear of marriage after divorce.
So we are not telling you to be scared to get married. If you have been married before, then you are not afraid of commitment, you are afraid of failure.
The fear of marriage after divorce is rational. It's your subconscious telling you to make a better choice before plunging in. If you are with the right person, that fear will not exist. You would be willing to give your whole heart, mind, and body to that person.
So if you're thinking about making a second marriage work, the first thing you need to think about is finding the right partner.
Finding the right partner in marriage
It may sound funny, but this has always been the secret to a successful marriage. It doesn't matter if it's your first, second, or 20th time.
If you are wondering how to make a second marriage work, the answer is still the same.
Do not compromise your own happiness. Someone who wants to marry you will do everything to make you happy. You would also have to feel the same about that person. That is the secret.
The challenge is finding that person. A lot of beautiful and rich couples divorce and end up in horrible marriages. Money, Fame, and Success is not a factor in finding the right person. The right person is someone who wants to cross mountains and swim oceans for you. That is why corny love letters have those things. But they have to prove it.
Lastly, you have to want to do the same for them. If something about the last two sentences is forced or compromised, then your marriage is not likely going to work.
If you are thinking about getting married after a divorce, you should know that relationships are not full of candies and rainbows. It is a daily grind with stress, problems, and bullshit.
So, second marriage problems and how to handle them are all about priorities. You have to want to be with the person, through thunder and hailstorm, and they want the same.
Proving it before marriage is the tricky part.
Want is an emotion, a feeling. So is lust. It clouds your judgment. If you're a teenager, that's a good excuse. If you have been married before, you should know better. That is why people fear second marriages.
The feeling of love clouds rational judgment. You have to love the person, and your brain has to agree too. (Plus remember, your partner must feel the same way about you.)
If you've been married once, then you should already know how you and your potential mate can prove to each other that you want to make it work.
Also watch: 7 Most Common Reasons for Divorce
Proving love for a second marriage
In as much as I want to give specifics, there isn't any. We each have our own standards on what is important to us. That is especially true if we have children from our first marriage.
A second marriage with a child has different family dynamics. It's not worse, it's not better, at this day and age, it's not unique either, it's just different.
Is second marriage happier? Not necessarily. The fear of marriage after divorce stems from our fear of failure and pain.
If you think about it, every worthwhile endeavor has a chance of failure and pain. Be it business, parenting, social work, career, etc, it can all lead to failure and misery.
The fear of marriage after divorce is just like any other fear that can engulf you in your everyday life. There is no guarantee that the previous marriage would turn out to be better than the next one or vice versa.
Meditate and talk to yourself. Be honest. Lying to yourself is a one way trip to depression and other mental health problems.
Think about what can you offer and what do you want in return. If you are in love, how much are you willing to compromise for love.
The things you would do for your loved one and still be happy are the goldilocks zone. The things you do to prove your love, and the things they do to show their love to you, that is where your happiness and the success of marriage lies.
If one party is unsatisfied with the goldilocks zone, either they feel they are giving too much or receiving too little. Then that fear of marriage after divorce will hit you and hit you hard.
If your instinct is telling you something is wrong, then listen to that fear, and evaluate. Marriage after a divorce should give you the experience to tell you what you want from a partner and what they can expect from you.
The fear of marriage after divorce is your ego shouting loudly that your intimacy meter is either talking too much or not talking at all.
So how do you overcome the fear of marriage after divorce? The answer is the same as how do you make a second marriage work. Find the right person!
Share this article on
Want to have a happier, healthier marriage?
If you feel disconnected or frustrated about the state of your marriage but want to avoid separation and/or divorce, the marriage.com course meant for married couples is an excellent resource to help you overcome the most challenging aspects of being married.
More On This Topic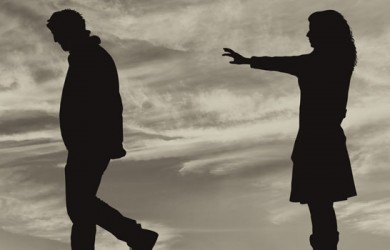 You May Also Like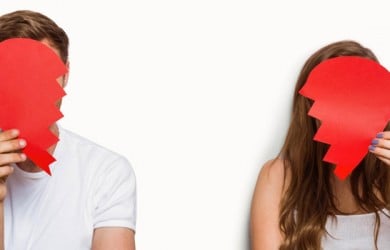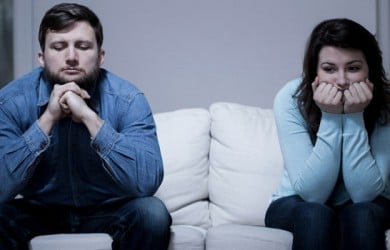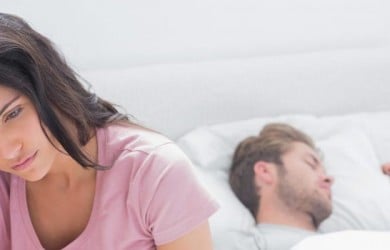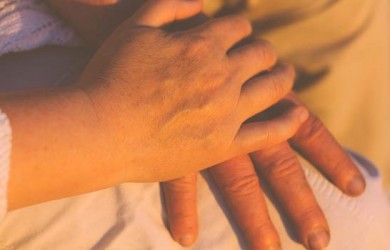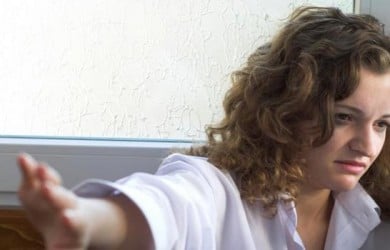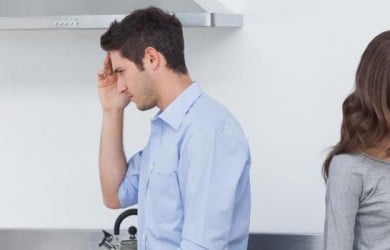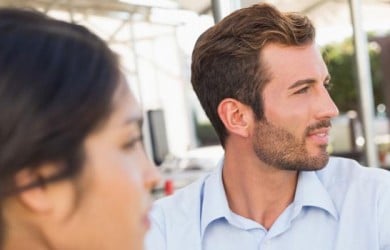 Popular Topics On Marriage Help