What Are the Pros and Cons of Widow Remarriage?
Marriage is a very important life decision, especially when you are considering it for the second time. This phase of life requires your time, effort and money. You and your significant other have to make decisions regarding your assets, financial positions, children, taxes and other such issues.
Now, there is technically no set age for one to get married at. Bachelors, single women, elderly people, widows, widowers, divorcees; all can get married.
In this article, we will be analyzing the pros and cons of widow remarriage. Be it a widow or a widower, here is a list of the advantages and disadvantages you may face if you decide to get married again.
The benefits
1. Self-discovery
Discovering who you are and having answers to who your true self is, is extremely important. This allows one to get to know oneself completely and it helps people to then open themselves up to their partners.
Being a widow, you may realize things about yourself that you may have not known existed when you were married.
Hence, as a widow, if you decide to get married again, you will know more about yourself. This would make your remarried life more successful as you will be able to explain yourself more clearly to your new partner.
2. Better perspectives
Remarrying as a widow would mean that you will be viewing every aspect in a relatively new way.
What you were or what you felt when you were married before would differ greatly from what you are and what you feel remarrying as a widow.
This new found happiness would channel your thoughts towards positive things. Also, this changed perspective would mean that you are more mature which would aid in making remarrying a success.
3. Freedom
Remarrying as a young widow would give you a second chance at happiness. If you do not have children already, a remarriage would allow you to have children with your new partner. Also, you may discuss with your partner if you both want to wait a while before having kids.
This would allow both you and your spouse freedom and more time to get to know one another even better.
Moreover, on the other hand, if you are remarrying as a widow later in life, you and your new partner may already have grown up children.
Even in this scenario, both you and your partner would get to enjoy more time together. There would be no need to worry about the children as you would have if they had been little.
4. Maturity and experience
After becoming a widow, you may realize the responsibilities that you now have to deal with.
Going through a drastic experience, such as becoming a widow may make you more mature and worldly wise because of the circumstances that you go through.
Hence, this would mean that you will be entering a new marriage as a more mature and wise person. This element also adds to self-discovery and makes your new marriage stronger.
5. Happiness
This is perhaps the most important benefit that you will be getting if remarrying as a widow.
Widow remarriage would mean that life is giving you a second chance at happiness.
Do not let it go. Instead, hold tight to it and make your relationship with your new partner stronger.
Make time for each other and love and cherish one another. This would add to your and your partner's happiness and make your bond stronger.
The drawbacks
1. Self-dependence
As a widow, you may have become accustomed to being independent. Relying on someone else may be something that is now not viewed positively by you.
This can cause problems in your remarriage as it may be viewed as retaliation by your partner.
Hence, it is wise to discuss with your spouse as to what you feel and to what degree you want to remain independent.
2. Excitement
Remarrying as a widow, you may not feel the excitement and zeal that comes with marriage. It may be the first marriage for your partner who may also be expecting some sort of excitement from your end.
However, a lack of excitement and zeal will dim the spark between you two. It is also a common cause of arguments which may, in the end, lead to a divorce.
3. Lost benefits
You may be getting pension by the government if you are a widow. However, this pension will be cut-off if you decide to get re-married. Hence, this will be a serious consideration for many people.
They may not be willing for the pension funds to be cut-off, thus, losing their second chance to be happy again.
Every life decision comes with its own set of benefits and drawbacks. A decision has important as widow remarriage should not be taken lightly. Discuss the challenges that you might face as a widow remarrying with your partner-to-be.
Lastly, do not forget that every aspect of life comes with challenges. Do not get scared of the challenges that you lose your chance at getting happiness.
Share this article on
Want to have a happier, healthier marriage?
If you feel disconnected or frustrated about the state of your marriage but want to avoid separation and/or divorce, the marriage.com course meant for married couples is an excellent resource to help you overcome the most challenging aspects of being married.
Learn More On This Topic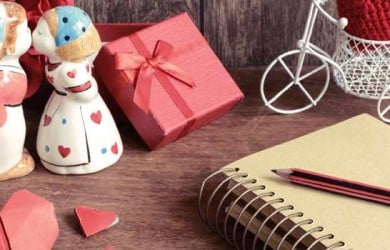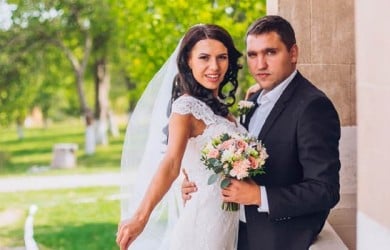 You May Also Like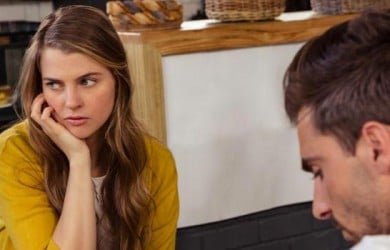 Popular Topics On Married Life