Deciding to Divorce or Save Your Marriage? Here Are 8 Things to Consider
No couple takes their vows while visualizing how it will end. Indeed, during the joyous celebration, the promise of lasting love is evident.
However, none of us is guaranteed lasting love.
Deciding to divorce is one of the most difficult you will make in your lifetime. Unlike the heartbreaks, you experienced in high school, university, and beyond, the distress, hurt, and even humiliation of divorce is different.
There is no harm in trying to save your marriage, but as you try to negotiate with your feelings and understand how to proceed, there are some instances when divorce is the only option.
So, how do you know if your marriage is worth saving?
No matter where you are at with the process, whether fighting for your marriage or deciding to divorce, getting a clear perspective of what's troubling your relationship is a stepping stone towards understanding the decisions and choices you face.
The article shares 4 instances each to help you gain a clearer perspective on whether deciding to divorce or saving your marriage is the best path for you.
When to call it quits in a marriage
1. The respect for each other is gone
Respect is the keystone of every good relationship, not just romantic ones. It's the glue that holds a marriage together.
Being respected enables a person to express themselves and feel safe. Respect means accepting your spouse regardless of your differences and views.
In a marriage, respect builds feelings of wellbeing, trust, and safety. So when couples can't respect each other, maintaining a happy and healthy relationship will be impossible.
If both of you feel you have lost respect for each other, deciding to divorce becomes a viable option.
Additionally, lost respect leads to disrespectful contempt, resentment, and criticism. Signs of disrespect include:
Being judged-

This includes criticizing, belittling, and judging every move. Keep in mind; there is a difference between damaging criticism and constructive criticism. Judge correctly.

Poor communication-

When your partner is shutting you down and

refusing to talk to you

.

Lack of professional and emotional support-

When your partner doesn't show care about important things to you, including your career, business, family, and friends, it shows they don't value you.

Me and I

– If everything is all about them with no concern about you, this means they don't care or value you.

Public mockery

– Does your partner pick on you, make fun of you or look down on you in front of family or friends? This is disrespectful. No one should mock you, whether in private or public.
2. You don't care
All couples have a desire to remain connected and happy and do worry for each other. The small acts of love and kindness are known as caring behavior.
These acts are expressed non verbally and verbally through showing concern, interest, and affection for your partner. As such, they should be offered freely and frequently.
But, if you have reached a point where you can't be bothered to give or don't care to receive them, it shows severe disconnection from your spouse. Some notable signs of not caring include
Sparse interaction

Living separate lives with no idea what the other is up to

They don't introduce you to other people, like their friends and workmates

You initiate everything

They don't attend to your physical and

emotional needs
Reversing apathy and indifference is difficult as it requires the couple to resurrect their feelings (if they have any remaining) that have been potentially extinguished or ignored for long.
If you are at this point, perhaps deciding to divorce is truly the best thing for both of you.
3. Abuse
Abuse happens in many ways – financial, emotional, physical, and verbal. Abuse is unacceptable, and no form of abuse should not be tolerated at all.
So, is divorce the answer?
There is no wiggle room with some types of abuse, such as physical violence and sexual abuse of yourself or your children. Deciding to divorce should be an urgent consideration.
You must immediately remove yourself and your children from the situation. Call the police and get in touch with your local domestic violence shelters, if you have nowhere else to go and consult a lawyer, such as the New Jersey divorce attorneys, to file a restriction/protection order.
Other types of abuse call for a resolution of the marriage as well. It may take you longer to initiate the process, but it still needs to be done.
Remember, many dangerous situations start as verbal, emotional, and financial abuse before they escalate to physical abuse.
4. You have tried salvaging your marriage – over and over
A happy marriage doesn't come from the ether. It's a product of teamwork, communication, adapting, and compromising.
Many couples will face rocky times, and before deciding to divorce, they would successfully resolve their issues through the intervention of friends, family members, church, and marriage therapists.
However, if you have tried every channel to solve your marriage problems, but there are still impossible issues to overcome, it's time to let it go.
Remember, you can't achieve much by yourself. Both parties need to participate and be fully committed to finding how to save a marriage, and if one party is not giving it their all, it's never going to work out.
When can a marriage be saved?
Many issues we face in marriage could, potentially, lead to a divorce. However, not every issue should.
Physical and emotional disconnection
Kids. Busy jobs. Social engagements. Aging parents. Caregiving. Health issues. All these and more compete for our attention daily.
When bombarded with numerous demands for our time, it's very easy to unconsciously place our partners at that list's bottom.
Then, can this marriage be saved?
For couples who have lost the physical and emotional connection, divorce should not be your go-to solution.
Make a concerted effort to rekindle the flames.
Schedule time for sex.

Not very romantic, you say, but it works. Having a healthy and regular sex life promotes communication and connection.

Schedule time to spend with your partner

. This could be something as simple as walking the dog or going for a run together. This does not have to be a long time. It can be as little as 15min, but make sure you do it every day. Just the two of you. Use this time to catch up.

Schedule time for self-care

. This should apply to both partners. Take time regularly to do what nurtures your soul. Could be catching up on your reading, walking in nature, hiking, getting a massage. Anything that nourishes you positively impacts your marriage.
Additionally, putting your spouse's happiness first nurtures their affection, gratitude, and trust.
For example, if your spouse has different sexual preferences, don't limit their feelings; instead, embrace open relationships. That is if it can add spice to your relationship and revive your emotional connections.
Monotony and routine
After spending years together, monotony sets in, which is perfectly normal for any marriage.
Monotony and routine lead to unhappiness and boredom, and eventually, many contemplate divorce as a solution to their unsatisfactory lives.
How do we bring back the spark? Start doing activities that brought both of you pleasure and contentment.
Not only will you remember the good old days, but you will also get to spend time together nurturing your bond.
Additionally, reintroduce humor, learn to pay attention, and use kind, loving words. Something as simple as saying "thank you," "I love you," "I understand," or "Have a good day" goes a long way in making your partner feel loved and appreciated.
Also watch: How to battle complacency & boredom in your marriage.

Infidelity
The mere thought and suggestion of infidelity single-handedly destroy marriages. Cheating breaks trust and makes it impossible for partners to feel secure.
For some partners, cheating is a deal-breaker. However, divorce does not have to be the only solution when a partner is unfaithful.
If the perpetrator is sincerely apologetic, honest about the affair, and commits to working and salvaging the marriage, trust can be rebuilt.
On the other hand, forgiving your cheating partner takes commitment.
Go for marriage counseling to deal with infidelity head-on. Once at the therapist's office, dare to speak freely and openly.
The goal of attending counseling is getting past the hurt, bringing everything out in the open, rebuilding trust, and recreating an emotional bond.
This may rekindle your love and create a healthier marriage.
Clashing personalities
Is your marriage on the verge of collapse due to clashing personalities or you can't agree on anything?
It's normal to disagree since you have different opinions and perspectives, but the pain of feeling your partner is not even considering your opinion can be devastating.
How do we solve this? By learning to keep an open mind and kindly expressing your opinions.
Results from a study conducted to establish the relationship between personality and marital satisfaction and partner pairing found that individuals are 66% more likely to pair with someone with a different personality than their own.
Don't let pride get in the way conceding little things and deal with big things in a collected and quiet conversation. Be willing to try your partner's way often, who knows; you may even slowly start to see their point.
So is deciding to divorce the way to go for you?
Every marriage is different and the above discussion of deciding to divorce or saving your marriage only acts as a guiding platform.
We all feel it in our guts and heart when divorce is the way to go. Perhaps, you have many reasons to call it quits, but remember, divorce can be a painful, life-changing, and traumatic experience.
Unfortunately, divorce is the only healthy option for many, but if you are open to exploring other alternatives, do it. Investing in therapy may also help you to clarify things before making the ultimate decision.
Share this article on
Want to have a happier, healthier marriage?
If you feel disconnected or frustrated about the state of your marriage but want to avoid separation and/or divorce, the marriage.com course meant for married couples is an excellent resource to help you overcome the most challenging aspects of being married.
Learn More On This Topic
You May Also Like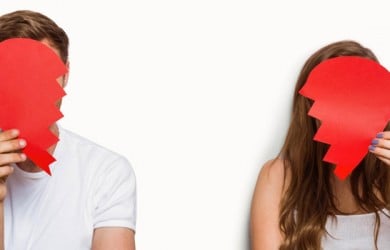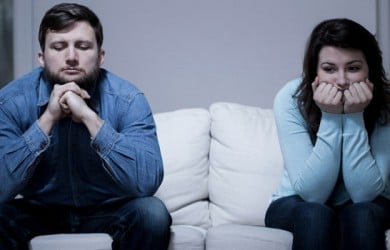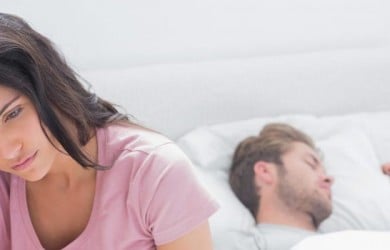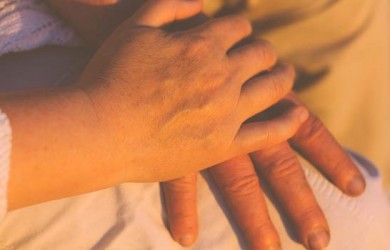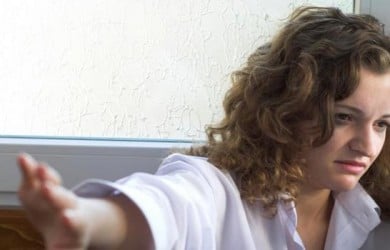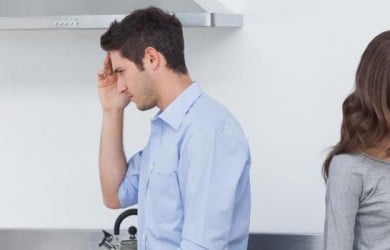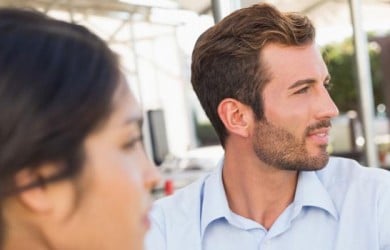 Popular Topics On Marriage Help