10 Ways to Deal With a Controlling Micromanaging Spouse
Have you ever experienced being micromanaged? It's like when you are doing your work, and you notice your boss lingering all the time, checking your progress, reminding you, and giving you pointers.
Most likely, you won't be able to do your job properly or on time. So, imagine having a micromanaging spouse.
Being treated like this is stressful and exhausting because it feels like you're being supervised with everything you do. You're in a relationship, and you should be at ease, happy, and comfortable.
If your spouse is micromanaging you, it will affect your happiness, satisfaction, and even your mental health.
The question is how to stop micromanaging relationships. Is it possible and what are the signs that you're being micromanaged by your spouse?
What is the definition of micromanagement in relationships?
What does micromanaging mean?
Micromanaging is when a boss or manager oversees every aspect of their subordinate, from decision-making details to output.
It's an extreme form of supervision where the subordinate feels controlled and pressured to provide satisfactory approval from the micromanager.
We all know that dominating or controlling people is not healthy, so imagine the feeling if you're in a relationship and your partner micromanages you?
In a relationship, the micromanager feels satisfaction when they can oversee that things are working out the way they want them.
You may ask, what makes a person a micromanager?
A person may start to micromanage as a form of coping mechanism to their high standards, OCD, and anxiety. They aren't bad people, but this behavior may become exhausting and unhealthy.
The micromanager may feel that their partners couldn't do anything right, making them frustrated and unable to trust. The person who is being micromanaged may feel exhausted and inadequate when the micromanager comments or gives an unsatisfied look.
Being in a relationship should feel like you're working with a strict and high-standard boss.
To learn how to deal with a micromanaging spouse, we first need to know the different micromanager characteristics.
10 ways to know if your spouse is a micromanager
Do you feel you have a controlling, micromanaging husband or wife?
If you do, then you might be curious about the characteristics of a micromanager and the different situations in which you can relate.
Here are ten ways to know if you are indeed being micromanaged by your partner.
1. Exhausting presence
Being married to the love of your life should feel liberating. When you're stressed with work, friends, or anything else, your spouse becomes the person who makes you feel relaxed and at home.
However, if you feel you are tired of your micromanaging spouse, then you are probably with someone who controls your every move.
Just like a boss, you feel you need to be at your best to reach your spouse's standards from the simplest things, like maintaining a clean home, cooking good food, cleaning the car, or even moving the lawn.
These shouldn't feel like they are tasks from work, but if they do and you feel exhausted, then you're being micromanaged by your spouse.
Related Reading

: 

10 Signs of Emotional Exhaustion and Burnout in Marriage
2. Constant reminders of your 'tasks'
"Are you done fixing the closet today? How about the car? When will you clean it? We'll leave around 3 p.m., so the car should be clean and ready at around 2 p.m."
For some, it's just a simple question or update, but what if it's constant? What if you're being reminded daily about what you should do when you do it or how you should do it?
Imagine having an alarm clock constantly reminding you of everything, from the simplest household chores to how you should wear your coat and many more.
3. Lectures you all the time
One of the most obvious micro-manager traits to watch for is if the spouse lectures you like an employee.
Your spouse is your partner, and not your boss. So if you feel you're being lectured by your boss, and that you have to remember all the tips, pointers, and instructions, then this person is definitely a micromanager.
Because of their high-standards, they want you to have the same standards as them or get how they think. Unfortunately, we all have our own ways on how we do things.
4. Worries about smallest details
A micromanaging spouse worries about the smallest details. Most of these people have OCD, so this explains why they might be overly focused on the smallest details.
If it's your turn to cook dinner, they might want to try to oversee how you do it and might get stressed out if you put in the garlic before the onions or vice versa.
They want things done according to their standards but expect you to perfect them by overseeing every step. It's definitely stressful to be in this position.
5. Not a good listener
There will be times when you want to explain how you do things to your spouse, and they seem to agree.
However, when the time comes that you will do it according to your liking, your spouse will still linger and micromanage you and will still point out how you should do it.
They might listen and understand, but they can't help but focus on how they want it done instead of trusting and letting go because you can also do it using your own style and ways.
Related Reading: 

4 Tips to Be a Better Listener in a Relationship- Why It Matters
6. Tells you what you should do
A micromanaging spouse will basically tell you what to do, how to do it, and when to do it. Sometimes, they'd list everything as a guide so you won't mix them or make mistakes.
If you ever get that feeling that you're with your boss every time you and your spouse are together, then maybe this person is giving the same vibes.
7. Gives unsolicited advice
People who micromanage their spouses would often give out unsolicited advice. For example, if you're cooking and they notice something they don't agree upon, they'd let you know and give you lectures about it too.
While it's okay to exchange ideas with other people, it becomes unhealthy when everything seems to be a task that has to be done to please the 'boss.'
We all have our own styles in cooking, cleaning, organizing, and even raising kids. Micromanaging spouses would nit-pick everything and would always find something that they want to improve.
8. Nags
A micromanaging spouse can go on and on about house rules; it becomes a form of nagging.
"Where do certain items go? Did you forget to put your undergarments in the third drawer?"
These types of traits may start subtly, like when you first live together, but overtime, it becomes constant nagging and checking. Everything you do is checked, and even the slightest mistake could cause reminders, unsolicited advice, and anxiety for the micromanager.
9. Everything is planned
A micromanaging spouse plans everything. This person ensures they handle these tasks because it's the only way they could feel at ease.
They can't delegate or entrust tasks to their spouse because they fear it won't be done right. Most micromanaging spouses exhibit OCD behaviors.
Do you know someone with OCD? Here are some tips from CBT therapist Katie d'Ath on how you can help someone suffering from OCD.
10. Your partner 'checks' the outcome of your tasks
Like your boss, your spouse would constantly check on you, your tasks, and the outcome. There will be times when you do it your own way that your spouse might ask you to repeat or could scold you.
Therefore, living with a micromanaging spouse is exhausting.
10 effective ways to deal with a controlling micromanaging spouse
Did you relate with the signs above and want to know how to deal with a micromanager?
Disagreements and traits that annoy us are common. However, when you are dealing with micromanagers in your marriage, it's different.
When your spouse controls you and what you do, it becomes unhealthy, and over time, not only will your mental health suffer but also your happiness and marriage.
Here are some helpful tips on how you can manage a micromanager!
1. List all the things that your spouse micromanages
Before you talk to your micromanaging spouse, make sure to list all the things that this person micromanages.
This way, you'd be able to show your spouse proof of the things that are being controlled. In fact, you can identify and talk about each one while you're discussing the issue.
2. Be honest
Don't sugarcoat what you want to say, and be honest. If you want the micromanaging to stop, then you have to stand up for yourself and say it.
Explain how it affects you and your family.
Sometimes, the only way to address an issue, like micromanaging, is to be perfectly honest. It's best to let your spouse know as soon as possible so that this person can change.

Related Reading

: 

How to Be Honest in a Relationship: 10 Practical Ways
3. See the situation from each other's perspective
In pinpointing and resolving a marriage issue, you both have to see each situation from your spouse's perspective. Your spouse needs to do the same thing as well.
This helps the both of you understand where you are coming from. This could actually be a great help when you're looking for ways to resolve your problems.
4. Know the triggers and get rid of them
Micromanaging spouses has specific triggers. Now, once you know what triggers your spouse's micromanaging habits, then you can prevent it from happening.
You know, better than anyone, if certain things trigger his micromanaging behaviors. You can keep notes, let him know, and avoid the triggers.
It's also better to talk about it after. You want to work on this together so you won't feel you are walking on eggshells.
5. Talk about it
The most effective method to manage a micromanaging spouse is to talk about it. We mean deep conversations where you both have time, and this also means listening to one another.
If you do this, both of you can talk about what's wrong and the ways you can resolve your problems. Even if you visit a relationship therapist, they will encourage you to do the same.
6. Ask help from family and friends
Of course, it's best to talk to people you can trust. This would be your family and friends who would listen to you and would encourage you to work together with your spouse to resolve this issue before it turns your marriage into an unhealthy one.
7. Appreciate each other's efforts
Did you know that appreciation works if you want to stop your spouse from micromanaging you?
Appreciate your spouse's efforts, even the littlest ones. This way, you will make your spouse feel you appreciate their input, ideas, and you're excited about working together.
In return, your spouse will make you feel the same way by listening to you and valuing your opinions.
8. Work together
To address your spouse's micromanaging behavior, you need to work together. Show your spouse that you could do it on your own without them reminding you.
Talk and exchange ideas, and if you think your spouse is already being controlling, talk about it so they know when to stop and when you value their opinion and vice versa.
Like many other issues in marriage, you both need to work on this one to achieve a common goal.
Related Reading

: 

10 Pros and Cons of Husband and Wife Working Together
9. Show your spouse that you could things on your own
Another way for your spouse to stop micromanaging is to show your partner that you can do it without their supervision.
It may take time, but if you do this, your spouse will realize that yes, you're independent and can do things on your own.
10. Get professional help
If all else fails, then you and your spouse can always go to a licensed therapist and ask for help. As long as your partner is willing to cooperate, you can work on this issue.
FAQs
Q: Why is my husband micromanaging me?
Your spouse's micromanagement behaviors could stem from insecurity, OCD, or childhood. Don't think it's your fault or that you are inadequate.
When they see triggers, micromanaging behaviors may manifest.
As we've talked about earlier, seeing each other's situation from each other's perspective and knowing the reason behind the micromanaging can help you deal with the problem.
Conclusion
Marriage or a relationship is all about working together, loving, and understanding each other. No one wants to have a micromanaging spouse, but what if you do?
Micromanaging in a relationship is unhealthy, exhausting, and will affect your happiness. However, it's not a lost cause, especially if you can see the signs early on.
The good thing about this is that you can still work together to address the issue and stop the micromanaging process. If your partner works on your relationship, you can make it work.
Share this article on
Want to have a happier, healthier marriage?
If you feel disconnected or frustrated about the state of your marriage but want to avoid separation and/or divorce, the marriage.com course meant for married couples is an excellent resource to help you overcome the most challenging aspects of being married.
Learn More On This Topic
You May Also Like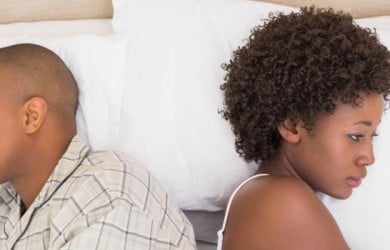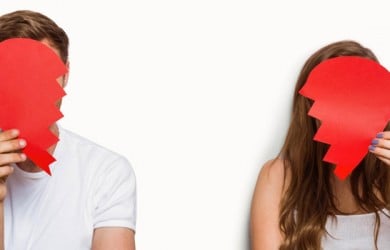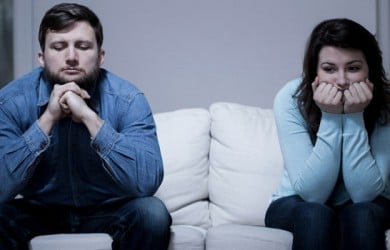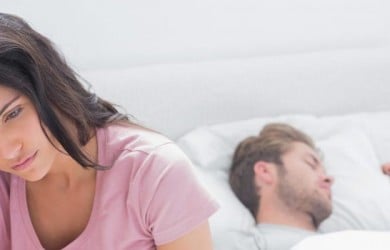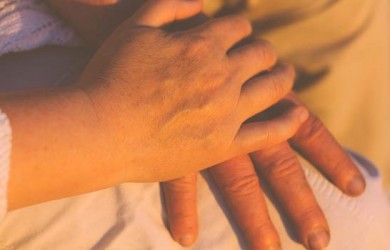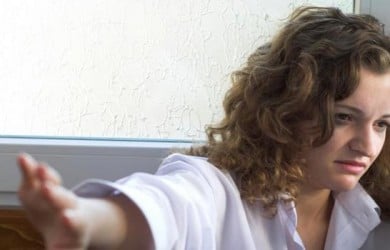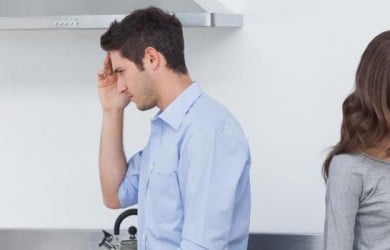 Popular Topics On Marriage Help