What Does It Take to Save a Marriage?
We fall in love. We plan a beautiful wedding and a life together. We marry.
But at some point, we run into problems.
What started out as beautiful becomes tarnished. Suddenly, saving your marriage looks difficult.
We argue or fight

We stop talking

We pull back from each other emotionally and physically
How do we bring the shine back to our marriages? Where do we go looking for 'saving my marriage' advice?
If you find in your heart and mind, the right reasons to save a marriage, look no further. The article highlights important steps to save your marriage.
Also watch:


To save a marriage address these problems first
Let's first review some of the significant problems that can occur, and then we'll go into them more deeply.
In order to save your marriage, you will need to address each of these, before delving into things to do to save a marriage.
We don't know how to communicate.

One or both of us are

engaging in criticism, contempt, defensiveness, or stonewalling.

(These are called

The Four Horsemen of the Apocalypse by Gottman

because he uses them to predict divorce)

We are caught in

fighting over the symptom of the problem

, rather than understanding what is activating our conflict.

We

don't feel emotionally safe

, and consequently,

we cannot connect

.
We don't know how to communicate
Communication is a complex skill. It involves having access to many aspects of ourselves.
For example, someone who communicates like a lawyer may seem like an excellent communicator.
Still, in the context of marriage, they are accessing their heart. So communication itself is a problem. I've seen couples struggle when one member needs to be right, and every communication, while clear, is like the stab of a knife. Without access to our hearts and vulnerabilities, we cannot communicate in a way that helps our marriage.
Engaging in criticism, contempt, defensiveness, or stonewalling
This again points to communication.
Using criticism makes our partners feel awful, less than, and bullied.
Contempt is even worse for contempt attempts to make our partners feel shame and as if their very being is flawed.
When a person is defensive, they have a retort for everything you say.
They won't look at themselves. Again they are blocking the connection.
Stonewalling means we withdraw from the interaction. We simply are not there. We may instead be out, tune our partner out, or even engage in behaviors like addiction.
There is no relationship if one person is absent, whether purposefully or not.
Fighting over the symptom of the problem
It is easy to get caught in the symptom.
So, for example, you want to spend a holiday at your parent's house, and your spouse wants to stay home for the holidays.
It seems as if you are fighting over where to spend the holiday. What you are really fighting over is, "Do you care about what I want?" or "Am I important to you?" Both of you feel the other does not care about what you want or need.
Learning to talk about attachment needs is the key
Attachment needs can be explained as the needs mammals have to feel safe and connected.
And they are particularly pertinent in relationships.
Here are some examples of attachment needs you must understand to save a marriage.
We need to know our partner has our back

and wants what is best for us.

We need to know we are important to them

, and they care.

We need to know we are good enough

, that they value us.

We need to know that

our partners are accessible, responsive, and engaged with us.

We need to know

what we care about matters to our partners.

We don't feel emotionally safe, and cannot connect
Emotional safety comes from a variety of behaviors, including the ability to be vulnerable.
It comes from appropriate communication.
It comes from talking about our deep needs. And it comes from knowing our partner has our best interest at heart.
Without emotional safety, we cannot truly let go. We don't fully trust. We probably won't share our deepest fears and desires.
Emotional safety is the bedrock of a truly connected relationship.
As you read this article on marriage saving tips, did you resonate with any of it? What problems did you identify with? What relational positives work in your marriage?
To save a marriage and make it great is like any journey of mastery. Just like learning any other new skill, it takes time and attention.
And since it is a time consuming process to save a marriage, and reconnect with your spouse, patience and persistence is the key.
Have you started on the journey of making your relationship the best it can be? It may be time to begin. We have access to so much information. There is no reason to settle for a less than great marriage.
To read a story about a couple learning to connect, read this article, The Real Relationship: Working it Out.
Share this article on
Want to have a happier, healthier marriage?
If you feel disconnected or frustrated about the state of your marriage but want to avoid separation and/or divorce, the marriage.com course meant for married couples is an excellent resource to help you overcome the most challenging aspects of being married.
Learn More On This Topic
You May Also Like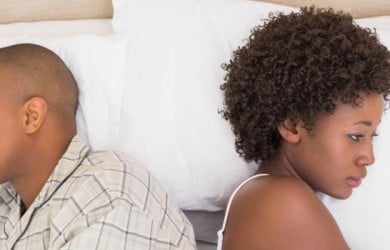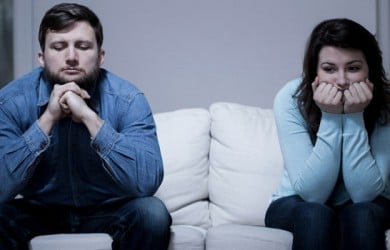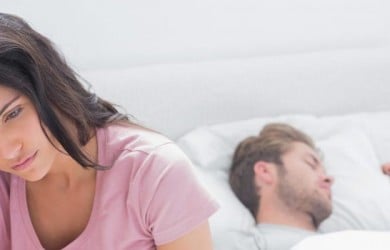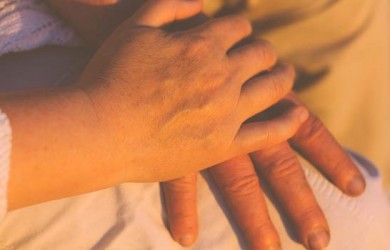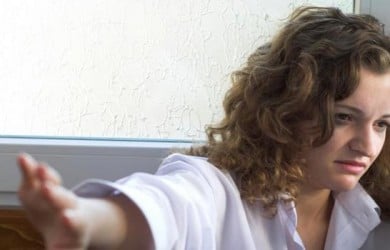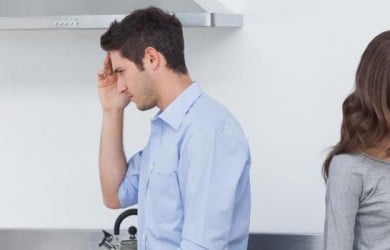 Popular Topics On Marriage Help