Check Taurus Compatibility and Discover Their 4 Most Compatible Partners
Taurus natives are generally known to be sensible and pragmatic people – people having a serious approach towards life. When we talk about Taurus, they are the most constructive as well as a realistic sign with a little bit of everything in their personality.
Taurus has a balanced personality – no leaning towards emotions like their water counterparts, and no leaning towards dominance like some fire signs. They just fall in line with the standards of a healthy and efficient personality.
Few other zodiac signs share commonalities with Taurus.
Some of the signs are greatly compatible with Taurus, and some are just fairly compatible. These signs have the tendency to stand in Taurus' shoes because of similar traits.
Let's lift the curtain on the compatibles and understand Taurus compatibility with each zodiac sign.
1. Virgo-Taurus compatibility
Virgo is largely compatible with Taurus. They tend to share the best chemistry. They go really well with each other. Together, they can make a priceless couple.
Virgo is also an earth sign like Taurus, and both have the same base. They have countless similarities and a few differences.
Let's look at both of them.
Similarities
They share the same foundation and approach to life

Virgo is rational, and Taurus is pragmatic, it makes them alike

Taurus natives are grounded, and Virgos are accountable for themselves

Taurus assures commitment, and Virgo has a sense of integrity. Both can stick to each other forever
Differences
Taurus is a fixed sign while Virgo is a mutable sign. Virgos have the tendency to mold themselves into anything they want, while Taurus natives have little tendency to mutate

Taurus takes a firm stand whereas Virgo is flexible almost all the time
2. Capricorn-Taurus compatibility
Another earth sign that Taurus is fairly compatible with is Capricorn. Both these signs happen to be down-to-earth and decently humble.
A disciplined and persistent Capricorn is possibly the best match for pragmatic yet good-natured Taurus.
The very focused and career-oriented Capricorn complements the practicality of Taurus. Taurus is in no way excessive or disproportionate, has everything in place, and that's why it tends to help and uplift the touchy Capricorns.
Similarities
They both are willing to live a smooth, conflict-free, easy life

Both are bent on working hard and earning material gains

Taurus and Capricorn natives always have their feet on the ground

Both know the art to find satisfaction in life
Differences
Capricorns are touchy and sensitive, and they will seek help from Taurus natives on this thing

Capricorns adhere to conservative values while Taurus natives are quite open-minded

Capricorns are more hectic and workaholics compared to Taurus natives
3. Cancer-Taurus compatibility
Cancer natives are fairly compatible with Taurus natives. They tend to be as deep understanding and emphatically warm as the Taurus natives are. Cancer is a water sign and, on the very contrary, Taurus is an earth sign.
Water and earth signs have historically been compatible with each other; both the elements correspond.
Cancers are deeply honest and genuine people with a kind heart and sheer soul. Taurus natives are also nice and well-behaving people. They know when to speak and what to speak, for that reason, they can remain in consent with the sensitive Cancer natives.
Similarities
Both are homebodies. Both have a sharp sense of belonging

They can spend quiet moments together. Both love serenity

Both are big on food. They are diehard foodies

Taurus, despite being an extrovert, can give Cancer a comfortable domestic life
Differences
Cancer relies on strengthening emotional ties while Taurus would come up with sensual delights

In a situation of conflict, Taurus is open for communication all the time while Cancers try to send emotional signals and keep pouting
4. Pisces-Taurus compatibility
Both these zodiacs are fairly compatible. Pisces can be a good companion for Taurus in all walks of life. Taurus belongs to the planet (Venus) which signifies love, and Pisces are widely known to be the most romantic sign in the zodiac family.
The bond of illusion (Neptune) and love (Venus) can be eternally beautiful.
Pisces are empathetic and generous, and they are known to be cordial. Taurus natives are easy-going and earnest people.
Although Pisces natives are really very emotional, they are generally quite compatible with Taurus.
Similarities
Both are kind and fair to a reasonable extent

Their ultimate approach towards life is to stay happy and hale

Taurus love staying at home and Pisces themselves can be home for people they love

Both want to be just in all their matters. They do not like taking an unfair advantage
Differences
Taurus can attempt to shed Pisces' sensitivity while Pisces can think of them as lesser sensitive and superficial people

Taurus natives are pragmatists while Pisces' are idealists.
Share this article on
Want to have a happier, healthier marriage?
If you feel disconnected or frustrated about the state of your marriage but want to avoid separation and/or divorce, the marriage.com course meant for married couples is an excellent resource to help you overcome the most challenging aspects of being married.
Learn More On This Topic
You May Also Like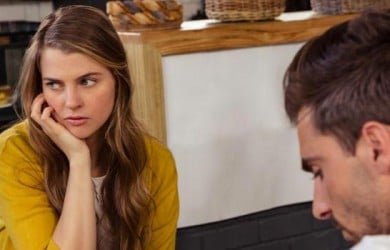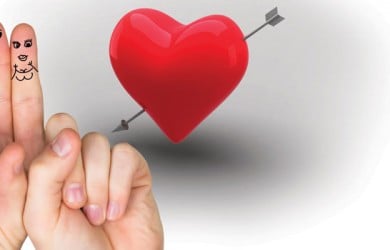 Recent Articles
Popular Topics On Married Life