Taurus Dates & Taureans – and All About Them
A Taurean man, by nature and unconsciously, is always looking for his companion.
At times, because they have different standards or because their needs are a bit different from the other zodiacs, it takes them a bit of time but they always find their way home, even if they have to take a long way around.
Taureans are hell-bent on being the perfect family man, raising offsprings, and growing ill old and grey with their loved one.
Taureans are a stickler for routine
Change is not something they get accustomed to easily nor they put much effort into it. For anyone out there trying to settle with a Taurean man, here is an advice, he is all and ready, all you have got to do is show up and he's yours.
Taurus man is constantly looking for his better half, soulmate.
Once or twice a Taurus can accept the time with someone he is not completely compatible with but as soon as the real deal arrives he will waste no time in dropping the spare wheel and jumping ship.
Generally laid back and a natural energy reservoir, if a Taurus man is up and trying to woo you, you can bet your fortune that he is not going to take no for an answer and he is there to stay.
Not much far off from a Taurus man, Taurus female is the living cornucopia in human form.
Taurus female is the complete package
A hard worker from dawn to dusk and a nature lover. Just like her male counterpart she is stable, reliable, and possesses a passion for every task she takes on.
The word Taurus is Latin in origin which means 'the bull'. It is the second astrological sign out of twelve and its season falls from April 20th to May 20th. The people born under this sign may be referred to as Taureans.
Taureans are generally hardworking, stable, practical, rock solid. They are the epitome of meticulous planning and unwavering passion.
Symbol – the bull
A bull is one of the most reliable and stable signs of the bunch.
They can be perceived as happily plodding away towards their goal. They are known to work hard and fast towards their goal with full dexterity and loyalty, and once they get to the finish line they would, nine out of ten times, give in to their desires and indulgences and drown in the materialistic ness of the world.
Ruling planet – Venus
Ruled by Venus – a planet of love, luxury, and beauty – Taureans are known for giving into sensual pleasures. Taureans like to think about the end game and its rewards. They think of physical pleasures and material goods.
They love to indulge in in tender, sensual, and carnal touch.
Venus – a goddess- who never denied herself of any pleasure. Taureans took right after her, they thrive when surrounded by beauty and pleasure.
Taurus – Earth sign
Though Taureans are under the Earth-y sign and love nature and activities, however, they still hold their luxuries and indulgences above everything else.
They are hardworking and save each penny to pay off their indulgences. One cannot peg them for being materialistic though. They just enjoy the finer things in life. They believe in rewarding themselves for all the hard work and sincerity they put into their work.
Taurus – Traits and personality
Taureans are extremely meticulous and assess every situation from every aspect before participating in anything.
They like to conserve energy and decide whether the action is worth the investment of time or not. Taureans are usually the builder types. They believe that 'slow and steady wins the race', it is because of their slight laid back and scrupulous attitude that Taureans can prove to be reliable partners.
They also encourage their partners to break down the work into more doable form. Workers thrive under their guidance as their positive energy rolls off as organized, supportive, patient, and dedicated.'
Taureans are more grounded than of the remaining signs. They are the embodiment of security and contentment for their family and partner. When angry one can observe and note them charging across the room without a particular target like a lost bull ready to charge, steam oozing from their ears.
At the same time, as long as they are in their groove and peaceful aura no one can find a happier and jolly sign than a Taurus. Perhaps it is because Taurus dates fall smack in the middle of spring, Taurens love nature, beauty, and everything that promises indulgence.
Taureans – In a nutshell
If one is to describe a Taurean in a few words, they will be:
Stability

Security

Elegance

Loyalty

Sensuality

Stubbornness

Persistence
Famous/Celebrity Taureans
William Shakespeare

Queen Elizabeth II

Mark Zuckerberg

Adele

Versace

Robert Pattinson

Al Pacino

David Beckham

Chris Brown

Channing Tatum

Megan Fox

George Clooney
Share this article on
Want to have a happier, healthier marriage?
If you feel disconnected or frustrated about the state of your marriage but want to avoid separation and/or divorce, the marriage.com course meant for married couples is an excellent resource to help you overcome the most challenging aspects of being married.
You May Also Like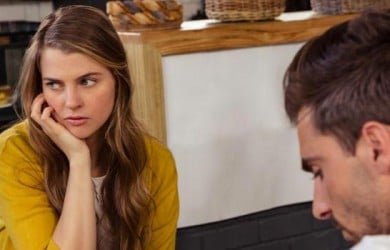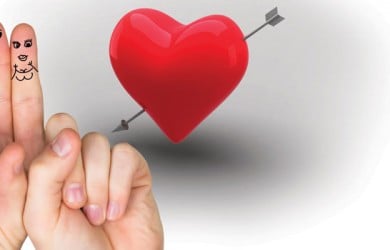 Recent Articles
Popular Topics On Married Life