The Seven Vows of Hindu Marriage
India is an amalgamation of myriad thoughts, believes, religions, and rituals.
Here, the exuberant citizens follow equally prolific customs and their marriages are pretty extravagant in nature – full of pomp and grandeur.
Also, read – A glimpse into Indian Weddings
Without any doubt, Hindu marriages will top the said list of flamboyancy. But, the seven vows of Hindu marriage taken before 'Agni' or fire are considered the most sacred and unbreakable in Hindu Books of law and customs.
As mentioned earlier, a Hindu marriage is a sacred and elaborate ceremony involving many significant rituals and rites which often extend over several days. But, the sacred seven vows which are performed on the day of the marriage itself, are indispensable to the Hindu marriages.
In fact, a Hindu wedding is incomplete without the saptapadi vows.
Let's have a better understanding of these Hindu Wedding vows.
Seven vows of Hindu marriage
The Hindu marriage vows are not much different from the marriage oath/vows taken by brides and grooms before Father, son, and Holy Spirit in Christian Weddings.
Also, read – Traditional wedding vows from different religions
The would-be husbands and wives are expected to recite the seven vows while taking seven rounds or pheras around the Holy Fire or Agni. The priest explains the meaning of each pledge to the young couple and encourages them to adopt these marriage vows in their life once they unite as a couple.
These seven vows of a Hindu marriage are also known as Saptha Padhi and they contain all the elements and practices of marriage. They consist of promises which the bride and the groom make to each other in the presence of a priest while circling around a sacred flame in honor of the fire god 'Agni'.
These traditional Hindu vows are nothing but marriage promises made by the couple to one another. Such vows or promises form an unseen bond between the couple as they speak the promising words for a happy and prosperous life together.
What are the seven vows in Hindu marriage?
The seven vows of Hindu marriage encapsulate marriage as a symbol of purity and the union of two separate people as well as their community and culture.
In this ritual, the couple exchange vows of love, duty, respect, faithfulness, and a fruitful union where they agree to be companions forever. These vows are recited in Sanskrit. Let's delve deeper into these seven vows of Hindu marriage and understand the meaning of these Hindu Wedding vows in English.
An in-depth understanding of seven promises in Hindu Marriage
First Phera
"Teerathavartodan Yagyakaram Maya Sahayee Priyavai Kurya :,

Wamangamayami Teada kadheyvav Brwati Sentenam first Kumari !!"
The first phera or marriage vow is a promise made by the husband/wife to his/her spouse to stay and go to pilgrimage together as a couple. They express their gratitude towards the Holy Spirit for the abundance of food, water, and other nourishment, and pray for strength to live together, respect one another and care for each other.
Second Phera
"Pujayu as Swao Pahrao Mamam Fletcher Nijkaram Kurya,

Vaamangamayami Tadrayuddhi Brwati Kanya Vachanam II !!"
The second phera or the sacred vow entails equal respect for both the parents. Also, The couple prays for physical and mental strength, for spiritual powers and to lead a healthy and peaceful life.
Third Phera
"Living in the law of life,

Varmangayamy Turda Dwivedi Bratiti Kanya Vrutti Tharthiya !!"
The daughter requests her groom to promise her that he will follow her willingly to all the three stages of life. Also, the couple prays to God Almighty to increase their wealth by righteous means and proper use, and for the fulfillment of spiritual obligations.
Fourth Phera
"If you want to comply with Family Counseling Function:

Vaamangamayami tadrayuddhi bratiti karni vadhan fourtha !!"
The fourth phera is one of the important seven promises in Hindu marriage. It brings home the realization that the couple, prior to this auspicious event, was free and completely ignorant of family anxiety and responsibility. But, things have changed since then. Now, they have to shoulder the responsibilities of fulfilling family needs in the future. Also, the phera ask the couples to acquire knowledge, happiness, and harmony by mutual love and trust and long joyous life together.
Fifth Phera
"Personal Career Practices, Mammapi Mantrytha,

Wamangamayami Teada Kadheyeye Bruete Wachch: Panchamatra Kanya !!"
Here, the bride asks for his cooperation in taking care of household chores, invest his valuable time to the marriage and his wife. They seek the blessing of the Holy Spirit for strong, virtuous, and heroic children.
Sixth Phera
"Do not waste your money in a simple way,

Wamamgamayami Taddaa Brwati Kanya Vyasam Saturday, September !!"
This phera is highly significant amongst the seven vows of Hindu marriage. It stands for bountiful seasons all over the world, and for self-restraint and longevity. Here, the bride demands respect from her husband, especially in front of family, friends, and others. Further, she expects her husband to stay clear of gambling and other kinds of mischiefs.
Seventh Phera
"Ancestors, mothers, always respected, always cherished,

Warmangaiyami Turda Dudhaye Bruete Wachch: Satyendra Kanya !!"
This vow asks the pair to be true companions and continue as lifelong partners with understanding, loyalty, and unity, not only for themselves but also for the peace of the universe. Here, the bride asks the groom to respect her, just like he respects his mother and avoid indulging in any adulterous relationships outside the marriage.
Vows or seven promises of love?
The Indian wedding vows are nothing but the seven promises of love which the newlywed couple make to each other on the auspicious occasion, and this custom is prevalent in every marriage, irrespective of the religion or nation.
All seven vows of Hindu marriage have similar themes and rituals; however, there can be some slight variations in the manner in which they are carried out and presented.
Overall, the marriage vows in Hindu wedding ceremonies carry great significance and sacredness in the sense that the couple prays for the peace and well being of the entire universe.
Share this article on
Want to have a happier, healthier marriage?
If you feel disconnected or frustrated about the state of your marriage but want to avoid separation and/or divorce, the marriage.com course meant for married couples is an excellent resource to help you overcome the most challenging aspects of being married.
Learn More On This Topic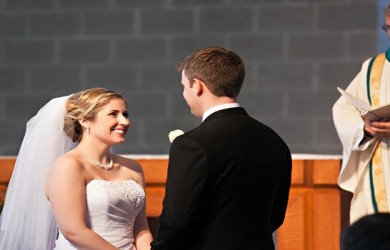 You May Also Like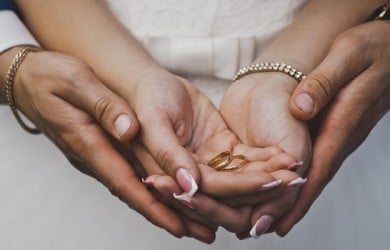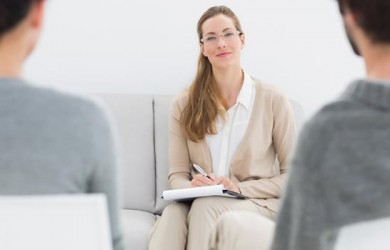 Popular Topics On Getting Married