Should You Save Your Marriage If You Have an Abusive Husband?
An abusive husband is any woman's worst nightmare, leaving the victim wonder how to fix an abusive relationship?
Saving your troubled and abusive marriage is certainly not easy as a couple goes through endless ebbs and flows. Despite what many people may think, domestic violence, emotional abuse, and infidelity are a reality and a big cause for divorce among couples.
Abusive behavior can be in any form; emotional, physical, or financial. It can affect the well being of your marriage, your mental state, and can impact your life deeply.
Before you look for an answer to the question of whether an abusive marriage be saved, it is important to determine if you are in an abusive marriage.
Are you in an abusive relationship? Take Quiz
This article explains different types of abuse that can happen in an abusive relationship and how women should tackle them. The article also sheds light on questions like, "can a relationship be saved after domestic violence?", or "how to save an emotionally abusive relationship".
Related Reading: What is domestic violence?
1. Physical abuse
Domestic violence or physical abuse can involve an abusive husband trying to control you. He may have an anger issue and may use violence as a means to control you as his partner and solve issues, on his terms.
If your husband is abusive he may try to threaten you, arouse fear in you and always try to wear you down. For controlling husbands, physical abuse can be a common occurrence. They can employ name-calling, shame, and insults to belittle you and resort to wife-battering.
This can result in the victim experiencing depression and destroying their self-esteem.
For those who have been at the receiving end of violence, it can be difficult to heal quickly from this kind of experience. It is important to ask yourself some relevant questions to find answers to the question, can a marriage be saved after physical abuse?
Is your abusive husband displaying sincere motivation to rectify his behavior?

Is he willing to take complete responsibility for his actions, without pinning the blame on you?

Are you willing to take the risk of escalated violence, abuse, and put your life at stake?
Also, if you are a victim of domestic violence, the first step is to recognize it at its earliest stage.
Do not stand for it at all and take measures for your safety. Communication is important and so is involving a marriage counselor (if you think the issue can be solved with therapy).
If it does not, then do not think twice and get out of the marriage. It's important that a woman respects her life, her worth, and her sanity.
Can an abusive marriage be saved? Under such circumstances, the answer is no.
Recommended: Save My Marriage Course
2. Verbal abuse
Does your abusive husband yell at you or treat you badly in front of his friends and family?
Does he use foul language and belittle you? Does he blame you for his own abusive behavior? These are signs of verbal abuse. If your husband is verbally abusive, you are repeatedly subjected to humiliation, arguments where you can't win, yelling, and accusations.
You are with a verbally abusive husband who wants to maintain power and control in an abusive marriage, making it difficult for you to reason with him.
But, can a verbally abusive relationship be saved? You have to sit with your abusive spouse and work to correct this with him in order to stop this treatment.
Use "I statements" when discussing your concerns with your partner; instead of "you" and blaming him, beginning statements with "I feel…" can communicate how this deeply affects your relationship – and all of its other aspects.
It could be that your abusive husband grew in an atmosphere where verbal abuse was tolerated or just how men spoke.
So, how can an abusive relationship be saved? Sometimes a non-abusive partner can set the right tone at home and be a positive influence on an abusive partner that inspires them to make changes in the way they communicate. Seek marriage counseling, to help improve the likelihood that he can make long-term changes.
Related Reading: How to Recognize Verbal Abuse in Your Relationship
3. Financial abuse
Forced career choices, tracking on every single penny, having forced families (so one partner can't work) no separate accounts are only a few signs that tell you're in a financially abusive marriage. This is a serious concern for women who are dependent on their husbands.
Most women ignore or don't even realize this form of abuse. Seek the help of trusted family, friends, and counselors immediately.
Stand up for yourself and ensure you are independent in some way or the other, keep a separate bank account (that only you access). If nothing works & your partner is way too controlling, then leave.
Can a relationship be saved after domestic violence and financial abuse? Unfortunately, it's very difficult for these kinds of relationships to succeed or become equitable since so much of it is about power and control unless the abusive partner is willing to work on themselves and their need for power in the relationship.
Related Reading: what is Intimate Partner Violence
4. Emotional abuse
The next one on the list is how to save an emotionally abusive relationship.
Emotional abuse includes extreme moodiness, yelling, rejection, refusing to communicate, making mean jokes, making everything your fault, and being generally unkind to your spouse. This can be as emotionally shattering as physical abuse.
Related Reading: How to Heal from Emotional Abuse
How can a marriage be saved after emotional abuse?
Seek immediate professional help; go for domestic violence counseling as your abusive husband needs to reflect on his actions & change his treatment towards you.
If not, then know that you deserve better. Try your best to help him and the situation, but if it does not work out at all, then it's wise to move on!
Under such circumstances, it would be best to seek marriage help from a certified expert who can help you overcome the debilitating effects of abusive behavior and figure out the answer to the question, can a marriage be saved after emotional abuse.
Share this article on
Want to have a happier, healthier marriage?
If you feel disconnected or frustrated about the state of your marriage but want to avoid separation and/or divorce, the marriage.com course meant for married couples is an excellent resource to help you overcome the most challenging aspects of being married.
Learn More On This Topic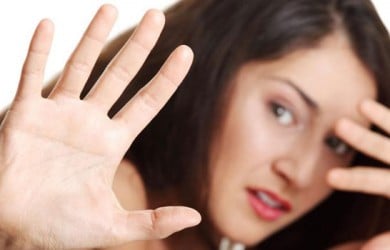 You May Also Like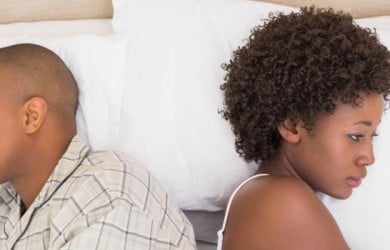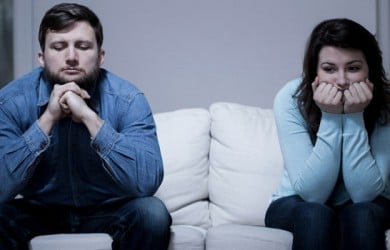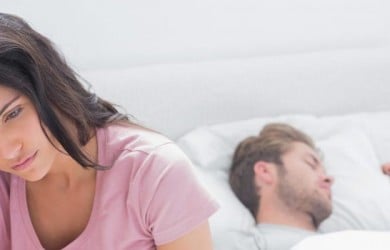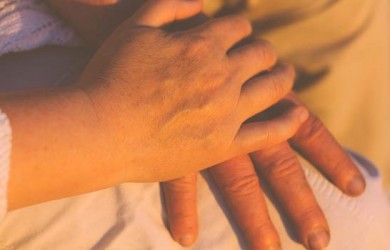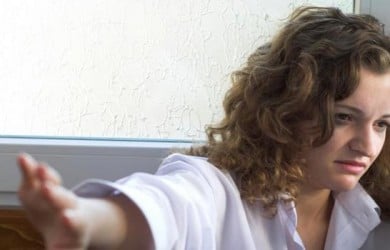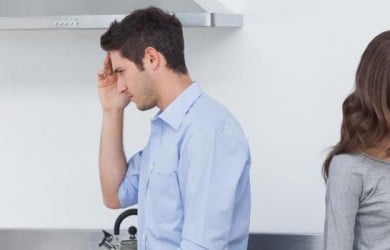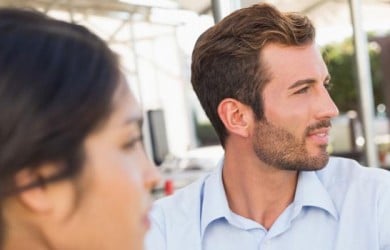 Popular Topics On Marriage Help