6 Awesome Romance Tips for Men
Ah, spring is in the air, the birds are chirping, the flowers are blooming and it is time for some romance.
Even if it is the dead of winter or the blazing hot days of summer as you read this, romance is never out of season. In fact, romance in relationships and well-being is also closely interrelated.
This brings to mind the important questions: how can a man be more romantic, and are there any sure-fire romance tips for men?
Why Is romance important?
On a very basic level, romance tells your intended or actual partner that they exist and are worthy of acknowledgement.
Now that does not sound very romantic, but this is the basis of the biological reasons for romance.
Romance helps ensure the continuation of the species, but of course, it does a whole lot more than that. Romance is simply one of the best things around. It can make you feel as exhilarated as humanly possible. It can turn a dreadfully awful day into one of the best days of your life.
Now that is one potent drug!
Now how to find romance
Some people are naturally romantic; others have to work at being romantic.
What is important to understand is that everyone can learn to be romantic, so do not think if you consider yourself hopeless in the romance department, do not fret. Read on and you will find love tips for guys that will turn you into a romantic of the highest level.
1. Flirting 1A
Even if you have been in a relationship for ages or married for years, flirting should be part of your life. That's a sure-fire answer to how to be a romantic man.
Married couples probably do not flirt with each other as they did back in the wooing days, but to bring the romance back to the marriage, try some suggestive flirting with your wife. Flirting is fun, it makes you think on your feet and you are guaranteed a smile (and maybe more!) from your partner.
2. Floral flirting
No matter what the occasion, romance always blooms when flowers are in the picture. It has been many years since you had to go to a florist's to buy roses. No it is easier than ever to have flowers delivered via many websites.
Do not wait until a special occasion, one key to romance is to bring or send flowers for no reason at all. Send flowers because it's Tuesday or because it's the Vernal Equinox – it really does not matter.
If you feel like you don't know how to romance your partner better, such easy romance tips for men can help you overcome the corniness and make your partner feel special.
3. Not only flowers
You have listened to your partner. She has mentioned a new musician, a rare-ish succulent plant, a brand new bakery.
Take the time to learn about these new interests. While you may not be fascinated by the staghorn fern, your partner will be happy that you took the time to learn about it. It is always flattering to know that your partner takes your individual interests into mind. This keeps the romance going.
And those croissants you bought her as a surprise from that bakery you mentioned, your partner will be deliciously happy that you brought that bag of breakfast treats home.
4. Embrace the unexpected
Romance at places or times when it is not expected is one of the best romantic tips for him.
Everybody expects romantic gestures-a card, a box of chocolates on Valentine's Day, but how about the floral bouquet after a trip to the dentist. It is a heartfelt gesture like that which tells your partner that you really care.
Romantic gestures at unexpected times or places keep the relationship fresh and alive. They are affirmations that the interest which was there in the first place is alive and well.
5. Do not take each other for granted
Often times marriages get stale due to time passing.
There will be a nice comfortability. This is the perfect time to remember, rekindle and use romance tips for men to turn up the romance factor.
One good way to do this is simple communication.
Talk about the old days, funny incidents that you both have shared, whatever! Your nostalgic talk can take place at a romantic setting-overlooking the Pacific as the sun goes down in the west-or in a place which is the least romantic spot imaginable-maybe in line at the Department of Motor Vehicles or over Big Macs at McDonald's.
The important thing is that you are sharing past times together in the present. Now, isn't that one of the coolest romance tips for men?
Also watch this video on finding happiness in your relationship:
6. Keep the romance going for life
One of the most heartwarming sights that can be seen is that of a couple in their golden years walking hand in hand.
As the baby boomers age, we should be seeing more couples like this. If we keep in mind that romance does not have to fade due to time and age, chances are we can all enjoy the joy which romance can bring into our lives.
Hopefully by following these easy romance tips for men, you can become a more romantic man.
Share this article on
Want to have a happier, healthier marriage?
If you feel disconnected or frustrated about the state of your marriage but want to avoid separation and/or divorce, the marriage.com course meant for married couples is an excellent resource to help you overcome the most challenging aspects of being married.
Learn More On This Topic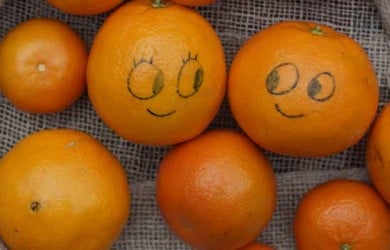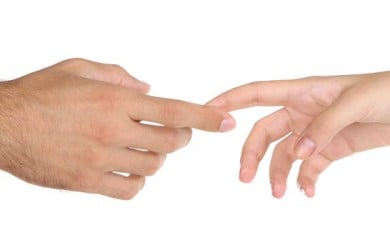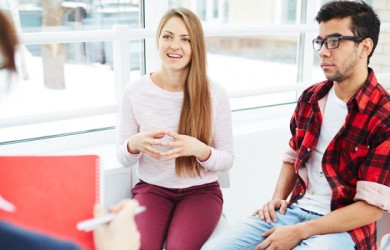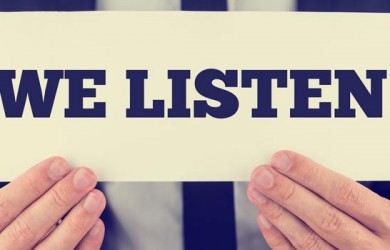 You May Also Like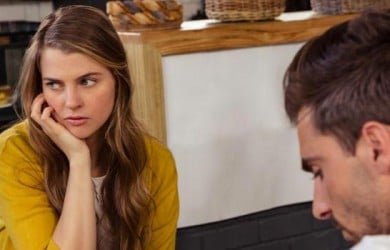 Popular Topics On Married Life