12 Teenage Love Advice for Guys to Ace the Dating Game
Teenage is an age when you get a lot of advice from adults on various things. Whilst girls are told things they should take care of, guys are told to be responsible and show respect to girls. What most adults miss out on is advising teenage guys on love. This is the age when guys experience love.
The internet is filled with a lot of information on what girls must take care of; however, it hard to find teenage love advice for guys. Guys and girls go through some different experiences and must be guided accordingly. So, listed below are some love pieces of advice for teenage guys.
Date girls for the right reason
As guys hit teenage years, the unsaid competition to have girlfriend increases. In this, they are ready to befriend girls and try everything to woo them.
What they forget is whilst they are trying to prove themselves to their peers, girls are actually falling for them.
So, the foremost advice to a teenage guy would be to date a girl for the right reason.
Don't just date them because they're hot or you will prove yourself to your fellow mates by doing so. Don't play with their emotions.
Show some maturity
In the quest to become a man don't forget that maturity is an essential part of it.
Sometimes, teenage guys are still stuck to childhood habits and refuse to give up their childish behaviors.
Dress up properly, show respect to girls and treat them well. By adhering to these behaviors you're showcasing your maturity and girls like this.
Show some good manners
Girls love to be respected and they fall for those who have good manners.
Keep aside the entire philosophy of 'Girls like bad guys.' By being bad you're sabotaging your own reputation in front of the entire crowd.
If you have good manners, your girl will surely love you.
Communicate well
Girls love those who can express themselves well. You should be good at communication. Express yourself properly and let your girl know of your intentions. Speak about topics that they could relate to.
Don't just say, but also listen to what they have to say. Let them express their opinions and thoughts.
To make the love experience memorable, be a good communicator.
Drive your own perspective
Teenage love can go miles only if you both are ready to drive it. The only challenge that can come your way is your not-so-clear perspective.
Before you start dating a girl, list down qualities you want in your future wife.
It is a long-shot but it is necessary. This will guide you if dating a particular girl is good or not. Also, by doing so, you may end up finding a good friend for yourself.
Don't take pressure
There is unseen peer pressure on teenage guys. It is important to bring this out whilst discussing teenage love advice for guys.
You should never be under any sort of pressure. Love never happens overnight. It takes time.
If your friends are already have girlfriends, don't feel the pressure. Don't take haste decision and regret later.
Compliment your girl
Girls like compliments, which most teenage guys neglect.
They're so engrossed in the surrounding that they often neglect the effort a girl has taken in dressing up just for them. By giving her compliment you are acknowledging her effort. This also shows that you're paying attention to her. These small gestures can do wonders.
Make them feel safe
Girls want to feel safe with their guys. It is your responsibility to make her feel safe. Spend some quality time with her. Make her comfortable, emotionally and physically. Build her trust. Ask about her likes and dislikes. Ask about her feelings.
Show that you care for her and would do anything to make her feel safe and comfortable.
Don't cheat
Teenage is an age when a lot is going on biologically. There will come a time when you will feel tempted.
Remember, you have to be loyal to your girl. Cheating will only sabotage your relationship.
It is way difficult to undo everything. So, you need to learn to control your temptation and learn to be loyal to your girl.
Take lead
Don't expect a girl to take the lead in a relationship, it is your task. Talk about your relationship with your girl and decide on certain boundaries, pace and even future.
It would be entirely wrong for you to expect her to take the lead. If won't take the lead then the girl would think that you're not serious about your relationship.
Be creative
Whilst dating a girl be creative in planning dates. Dates in the teenage years are essential. A good romantic date is remembered for years to come.
So, when you're planning a date, be creative with it. The efforts you would be putting will show how serious you're about your relationship with her.
This way, you're also making her feel special and safe.
Learn to move on:
When you're dating her, there will be some arguments and fights. Holding on to these arguments shows your immaturity. So, it's important that you learn to move on.
Sort the differences between you, take the responsibility of the wrongdoing and move on. The sooner you learn this the stronger your relationship will be with your girl.
These are some common teenage love advice for guys whilst they're dating girls. Girls and guys are different and they think differently. It is important that teenage guys are given separate advice about love and are guided on how to be a responsible gentleman.
Share this article on
Want to have a happier, healthier marriage?
If you feel disconnected or frustrated about the state of your marriage but want to avoid separation and/or divorce, the marriage.com course meant for married couples is an excellent resource to help you overcome the most challenging aspects of being married.
Learn More On This Topic
You May Also Like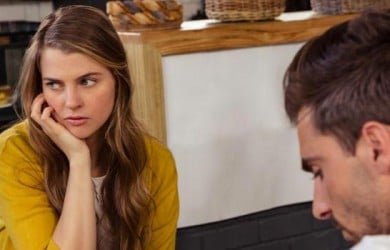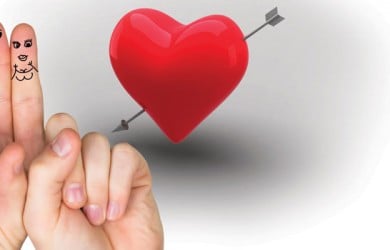 Popular Topics On Married Life