10 Tips for Handling Hurtful Teasing in Relationships
Hurtful teasing in relationships can cause emotional pain and damage the trust between partners. Extreme intentional or unintentional teasing can be damaging and leave long-lasting scars on the people in a relationship.
It can undermine self-esteem and create an unhealthy dynamic in which one person feels inferior to the other. Therefore, you must learn how to deal with teasing in a relationship, especially when it is hurtful.
Setting boundaries, communicating openly, and seeking external assistance may be necessary. This article will look at practical strategies for dealing with hurtful teasing in relationships.
What does teasing mean in a relationship?
Teasing in relationships refers to the light-hearted or playful banter between partners intended to be humorous or affectionate. In some relationships, teasing is a sign of affection. Under these circumstances, it shows that both partners are now comfortable around themselves to let their guard down.
Teasing, on the other hand, can go wrong when it becomes hurtful or demeaning.
This occurs when one partner goes too far with the act or when it touches on sensitive topics that make the other person insecure. In such cases, teasing can erode partners' trust and emotional connection, leading to resentment and long-term relationship damage.
Although it appears playful at first glance, teasing (when done wrong) can be emotionally destabilizing. According to a report by the Centers for Disease Control and Prevention, teasing is considered one of the types of bullying that can greatly affect the victim's self-esteem.
How do you tease in a relationship?
Teasing in relationships can take many different forms depending on the personalities and dynamics of the couple in question. Sarcasm, bantering, and gentle ribbing are all common ways for partners to tease each other.
For example, partners may lightheartedly mock each other's quirks or habits. They may also use humor to defuse tension or express affection. It's important to remember that teasing can cross the line and become harmful if done in a way that demeans or belittles the other person.
To keep teasing, playful and respectful, couples should always be aware of each other's feelings and communicate openly. Then again, never tease your partner with something you know they're struggling with.
5 ways to keep teasing in a relationship positive
To keep things within the boundaries of safety, you must understand how to tease someone without getting personal or hurting them with your words. Here are five ways to keep your relationship's teasing positive:
1. Understand your limitations
Be clear with your partner about which topics are off-limits for teasing. While trying to figure out how to tease your boyfriend, girlfriend, or spouse, ensure you're on the same page about what they consider off-limits.
If they ever tell you not to tease them about something again, or you perceive they're prickly about the subject, consider it a limit and stay away from it.
2. Maintain a light-hearted tone
One way to prevent hurtful teasing in relationships is to always keep your tone playful. Make sure your teasing is light-hearted and affectionate rather than critical or hurtful.
3. Even it out
No matter how strong-willed they are, no one thrives under an atmosphere of continuous criticism. When prolonged, extreme criticism and teasing leads to withdrawal and resentment, two things that will eventually erode your relationship till it dies.
Make sure to balance your teasing with plenty of positive affirmations and compliments.
4. Stay away from sensitive subjects
Avoid teasing about sensitive or traumatic topics that could cause emotional harm. Depending on their personality type, your partner may or may not talk to you about sensitive subjects.
You have a huge responsibility to be in sync with them so you can decode even their non-verbal communication here.
5. Pay attention to your partner
Pay attention to your partner's reactions and feelings, and be prepared to change your teasing style if you sense any signs of discomfort.
5 signs that your partner is being hurtful while teasing
While sometimes, teasing is a sign of affection and a playful way to bond with your partner; it can become hurtful and damaging if taken too far. Here are five signs that your partner is going too far with couple teasing.
1. Their teasing seems to become more malicious
It doesn't stop, even after you've expressed your displeasure about how they do it. In fact, your complaints make it worse.
2. They constantly tease you about sensitive topics
These include past traumas, your insecurities, and what you've confided in them about.
3. They make fun of you in public or use teasing to humiliate you.
Every time you go out together, they'd find a way to humiliate you by sharing not-so-relevant details of your personality with the people around. When asked, they'll always say it was just for fun.
4. They never admit their wrongs
When their teasing irritates you, they dismiss your feelings or refuse to accept responsibility. If you push back against their antics, expect some amount of gaslighting as they may say things like, "I will stop joking with you since you can't have light-hearted fun."
5. They tease you to hide their underlying anger or resentment
They never address issues that arise in the relationship. For example, they'll always claim to be fine after an argument (instead of talking things out like an adult). However, they'll tease you about whatever went wrong every chance they get.
10 tips for handling hurtful teasing in a relationship
Have you experienced some examples of hurtful teasing in your relationship? Here are 10 things you can do to handle these situations the next time they arise.
1. Change the topic
By changing the topic of discussion, you can distract and redirect your teaser. This may not always work, but it is a powerful way to let your partner know you aren't about to repeat that teasing.
The teaser can only continue teasing you if you give him something to work with. In some ways, they require your participation to tease you. When you change the topic, you knock them off guard.
2. Set boundaries
Setting boundaries is essential when dealing with hurtful teasing in a relationship. Make it clear to your partner what topics or behaviors are off-limits. This includes sensitive topics like past traumas, insecurities, and anything else that causes emotional distress.
When you set boundaries, you let your partner know what type of teasing is acceptable and what they must never do. Communicate these boundaries in a specific, clear, and consistent manner, and be prepared to enforce them if necessary.
Related Reading: 

6 Types of Boundaries in Relationships and How to Maintain Them
3. Address it early
One mistake you don't want to make is allowing hurtful teasing in relationships to continue for so long. As far as this is concerned, the best practice is to nip it in the bud immediately after seeing it.
It is critical to address hurtful teasing early on to prevent it from becoming a pattern. Waiting too long to address the issue may make it more difficult to change, leading to resentment and emotional distance in the relationship.
Communicate your concerns to your partner when you feel uneasy, and be specific about which behaviors are bothering you. This can keep the problem from worsening and causing long-term harm to your relationship.
4. Use "I" statements
When responding to hurtful teasing in a relationship, use "I" statements to express how the teasing makes you feel. This can help keep the conversation from becoming accusatory.
For example, instead of saying, "You're always making fun of me," say, "I feel hurt when you tease me about my weight."
This method can help your partner understand the emotional impact of their teasing and encourage them to change their behavior.
5. Take a break
If the examples of hurtful teasing persist despite your efforts to address it, taking a break from the relationship can be beneficial. This time apart can help both partners reassess their feelings and behaviors and decide whether or not to continue the relationship.
Take time during the break to reflect on what you want from the relationship, and be open to the possibility that the relationship may end if the teasing continues.
6. Seek external help
Speaking with a trusted friend, family member, or therapist about the hurtful teasing in your relationship can provide you with a valuable external perspective.
This can help you understand the dynamics of the relationship, identify harmful patterns of behavior, and develop strategies for dealing with hurtful teasing.
7. Don't internalize it
This is arguably one of the most difficult pieces of advice you'll get on this subject, but rest assured, it is golden. Never internalize the hurtful teasing in your relationship. Remember that the teasing has nothing to do with your worth or value.
If they accept, recognize that the issue is with your partner's behavior, not with you, and work to resolve it with your partner.
8. Focus on the positive
Concentrating on the positive aspects of your relationship can help you put the hurtful teasing into context. This includes expressing appreciation for your partner and the relationship and reinforcing these positive aspects.
This can help to counteract the negative effects of the teasing and strengthen your emotional bond with your partner.
Related Reading: 

20 Ways to Build Positive Relationships
9. Be assertive
When dealing with hurtful teasing in a relationship, being assertive is essential. Communicate your boundaries clearly and confidently, and enforce them firmly if necessary. This will help keep the teasing from getting out of hand and encourage your partner to respect your boundaries.
However, remember to be respectful and avoid attacking or dismissing your partner. Assertiveness requires strictness and empathy, which can result in positive and respectful communication.
10. Seek professional help
If the hurtful teasing continues despite your efforts to address the problem, consider seeking professional assistance from a couple's therapist. A therapist can provide a neutral space for you and your partner to discuss your concerns and develop strategies for improving your relationship.
They can also assist you in determining the underlying causes of the teasing and identifying any issues that may be contributing to the problem. Therapy can be an effective tool for encouraging open communication and building a healthier, more satisfying relationship.
5 ways to cope with hurtful teasing in relationships
Managing hurtful teasing in a relationship can be difficult and emotionally draining. However, you can employ several strategies to manage the situation and protect your emotional well-being.
1. Make self-care a priority
When dealing with hurtful teasing in a relationship, prioritize self-care. This can include doing things that make you happy, practicing mindfulness or meditation, and seeking help from friends or family members.
2. Express your emotions
Expressing how you feel about the teasing can help your partner understand the impact of their actions on your emotions. Be open and honest about your concerns, and avoid attacking or blaming your partner by using "I" statements.
Related Reading: 

14 Tips on How to Control Your Emotions in a Relationship
3. Establish boundaries
Clear communication of your boundaries with your partner can help prevent hurtful teasing. Be specific about which behaviors or topics are inappropriate for teasing, and be ready to do all it takes for them to hear you.
Suggested video: How to set boundaries in relationships.
4. Think about ending the relationship
If the teasing persists despite your efforts to address the problem, consider ending the relationship. Remember that you deserve to be treated with dignity and respect.
5. Seek professional help
If the teasing is causing significant emotional distress, consult a therapist or counselor. They can offer advice and support as you work through the situation.
Some commonly asked questions
Are you currently dealing with excessive teasing in relationships? We have answered some of the common questions to grant some perspective.
What is affectionate teasing?
Affectionate teasing is a playful and light-hearted form of teasing in relationships intended to strengthen the emotional bond between partners. This type of teasing is usually harmless because it is based on mutual understanding and respect.
Affectionate teasing can involve making fun of each other's quirks or idiosyncrasies, but it is always done in a respectful and non-emotionally harmful manner.
This type of teasing can bring a sense of fun and playfulness to a relationship and help partners feel more connected to one another.
What should I do if my partner regularly makes hurtful jokes?
If your partner makes hurtful jokes regularly, begin by communicating your feelings and setting boundaries. Inform your partner that the jokes are hurtful and how they make you feel. Be clear about your boundaries and what topics or behaviors are off-limits.
If, despite your efforts, your partner continues to make hurtful jokes, consider seeking professional help or ending the relationship. It may hurt but put your emotional well-being first.
What if I didn't mean to hurt my partner's feelings?
You must acknowledge and accept responsibility for your actions if you didn't mean to hurt your partner's feelings. Apologize for hurtful words or actions, and promise to be more sensitive to their feelings.
Also, actively listen to your partner and try to understand how they're feeling and take steps to repair any relationship damage.
If the hurtful behavior continues, seek the assistance of a therapist or counselor to work through any underlying issues that may be contributing to the problem.
Is it okay to tease my partner?
It is acceptable to tease your partner – as long as it is done respectfully and without causing emotional harm. Affectionate teasing can be a fun and playful way to get closer to the love of your life.
However, be sensitive to your partner's feelings and avoid teasing them about sensitive topics. If your partner expresses concern about your teasing, you must listen to their concerns and adjust your behavior accordingly.
Communication and mutual respect, in the end, are essential.
What is the best time to tease my partner?
There isn't a 'best time to tease my partner' guide per se. However, to be successful at affectionate teasing, you must be adept at non-verbal communication and in your ability to read the room.
Ensure your teasing isn't ill-timed. Your partner must be happy before they can accept your good-hearted teasing the right way. If you suspect they're angry, you may want to steer clear for a while.
In summary
Teasing in relationships can be a fun and playful aspect of a relationship. However, you must be aware of its impact on your partner's emotions. When hurtful teasing occurs, we express our feelings, set boundaries, and prioritize self-care.
Teasing can be a positive aspect of a healthy and happy relationship if it is done with mutual respect and understanding.
Then again, don't hesitate to enroll in relationship counseling if you believe it will help you sort out some of the challenges you're having with your partner.
Share this article on
Want to have a happier, healthier marriage?
If you feel disconnected or frustrated about the state of your marriage but want to avoid separation and/or divorce, the marriage.com course meant for married couples is an excellent resource to help you overcome the most challenging aspects of being married.
Learn More On This Topic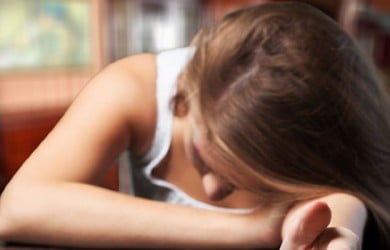 You May Also Like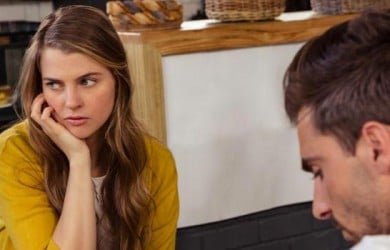 Popular Topics On Married Life