When Should You Tell Your Spouse, "We Have a Problem"
There may be times in a relationship when you feel like you need to talk with your spouse, a serious talk. This may be a challenging conversation, but it might be necessary. Here's a look at things you should know when you must tell your spouse, "We have a problem."
Should you tell your spouse you're unhappy?
When you are unhappy in marriage, you should talk to your spouse about how you feel as soon as possible. This can help you address small issues immediately, and it may prevent you from doing something you regret.
It is important to talk about problems within your relationship when they arise, so you'll have a better chance of working through them instead of simply ending the relationship. Even if you are unhappy, you may still want to stay with your spouse.
For more information on talking to your spouse when it may be difficult, watch this video:
What are the warning signs of a troubled marriage?
There are a few major warning signs your marriage is in trouble that you should pay attention to. Some are when you are hiding things from each other, making decisions without consulting your spouse, if you are not intimate with each other anymore. When you can't let things that happened within your relationship go.
If you notice these warning signs in your marriage, you may wonder, do we have a problem? Once you realize that you may have one, you should talk to your partner about how they feel. You might be able to figure out your next steps together.
When should you tell your spouse, "We have a problem."
Marriage can take some work, and everything sometimes goes differently than you thought it might. However, it can take a while for you to notice that we have a problem.
Once you feel this way, you owe it to yourself to discuss this with your spouse. Here are a few reasons why you may feel this way.
1. Identity loss
In some cases, an individual may feel a loss of identity when they are in a marriage. This could be the case when they need to have things of their own to do. For example, if you spend all your time with your partner and don't have your interests and hobbies, this could make you feel like your role only defines you as a spouse.
It may help to spend time with friends, have your activities, or even you can spend time doing things you like by yourself, on occasion.
2. Rules are being broken
Whenever you and your spouse got together, there may have been a time when you discussed what you wanted out of a relationship and what the boundaries were.
If those are being broken within your marriage, you should learn how to fix an unhealthy marriage.
If either person in a relationship is breaking the rules or thinking that they don't have to hold up their end of the marriage, they may also think it is okay to be abusive or worse.
You should talk to your partner as soon as you notice something is amiss and see if you can decide how to fix the issue together.
3. It feels one-sided
Anytime you feel like your marriage is one-sided, this may be one of the major signs your marriage is in trouble. If a marriage is one-sided, this could mean that one person is doing much of the work and the other is not.
When this happens, it could lead to adultery, especially when one spouse feels like they can do better than their current mate.
If you are doing all the work at home and seem to be the only one trying to keep the relationship together, this indicates that you may have a marriage in trouble.
Consider the advice in this article and do additional research on the matter, so you can decide your options for addressing your relationship.
4. You don't feel heard
You might be at a loss regarding how to talk to your spouse, especially if you have already felt you aren't heard. Perhaps you have been asking your partner why they aren't listening to what you say and have been trying to change this, but it has gone unnoticed.
While this can leave you feeling frustrated, you owe it to yourself to tell your spouse, we have a problem once more, to determine if you can come to an arrangement. If they aren't willing to hear you out, it can be problematic for the longevity of the marriage.
Related Reading: 

What to Do if You Are Not Feeling Heard in a Relationship
5. You feel disrespected
In a relationship, when you feel like there is too much tension that isn't being worked out or you are arguing a lot, this could lead to marriage dissatisfaction, according to a 2020 study.
When you feel like you are being disrespected, you should do what you can to talk to your partner about this. There's a chance that they are not aware of their behavior, or if they know that they are disrespectful and don't care, this may help you understand the state of your relationship.
How to talk to your spouse about being unhappy
If you are unsure of how to talk to your spouse and say we have a problem, there are things that you need to keep in mind. Here's a look at some of the steps to take.
1. Know what you want to say
To determine how to tell your spouse you are unhappy, you should figure out what you want to say. Think about how you are feeling and what is happening within the relationship.
You can take all the time you need to get your thoughts together to lay everything on the table once you talk to your mate. Then you should be able to say what you have to without getting upset or flustered.
2. Be honest
When you are wondering if you need to talk to your spouse about how you are feeling, you may also wonder how you know if your marriage is in trouble. If you are concerned about your marriage, this can be a good thing, considering you are willing to put work into it.
This is why you shouldn't ignore the feelings you have. If you need to talk to your partner about how you feel so things can change within your marriage, don't hesitate to do so. They may also feel that something is off and want to improve things.
Related Reading: 

How to Be Honest in a Relationship: 10 Practical Ways
3. Propose a solution
It may help if you propose a solution when you talk to your spouse about how you feel about your relationship. For example, if you are upset that they are working too much and are never at home, suggest special nights together where no work will be involved.
On a broader scale, you may also want to recommend counseling if you are willing to sit down and talk about your issues. A therapist's office can provide a neutral area to speak about things you may not feel comfortable saying otherwise.
4. Ask their thoughts
After you have said what you need to say to your partner, you should also allow them to say what they have to say. They may have another solution to offer, or they might want to talk about their thoughts on how you are feeling.
You can also ask them if they feel like something is off and if they know why they feel this way. If you are willing to try to strengthen the marriage, this can keep your bond strong.
Additionally, if you open up this type of dialogue with your spouse and it seems like it is taking a disrespectful turn, you may have been right about your marriage's condition.
5. Discuss the future
When you're unhappy in your marriage, you must discuss the future of your relationship with your spouse. For some couples, this may be a turning point where you can change the dynamics or aspects of the relationship causing problems.
On the other hand, some couples will be on different pages regarding how much they are willing to put into working on their marriage. If your spouse doesn't seem like they want to make it work, change unwanted behavior, or assess your needs, you should consider what you want to do.
Ponder all of your options before acting. You may want to stay married, go to marriage counseling, or take steps to end the relationship. It is a big decision, so take the time you need to determine what you want.
Related Reading: 

How to Talk About the Future With My Partner Effectively
FAQs
Here are some frequently asked questions about when to talk to your spouse about problems in your marriage.
1. When to call it quits in a marriage?
If you are wondering what types of marriage trouble may signal that it is time to call it quits in a marriage, a few are hard to come back from.
One is if either of you has strayed in the relationship. If either of you has cheated, it may indicate that you have given up on your marriage.
Another reason is that you or your partner aren't willing to put in the work. When it seems like one or both of you don't want to try to fix your marriage or talk about things, this could end your union.
Of course, even if you encounter these problems and want to make your marriage work, you can consider relationship counseling.
2. What are the first signs your marriage is over?
Signs that your marriage may be over are similar to those that may pop up when your marriage is in trouble. For example, if you cannot talk to each other without arguing or you don't talk to each other anymore, this may indicate that you have a problem.
Another sign that could make you wonder if we have a problem is when you feel like you are giving into the relationship, which isn't reciprocated. Overall, if one person perceives that they give and don't get much in return, this can make them feel dissatisfied in their relationship and cause undue stress or anxiety.
This is why you owe it to yourself to try to work out small issues in a timely manner, so they don't become even bigger problems. Be sure to talk to a therapist when you need to, especially if you want to learn more about strengthening your marriage.
The takeaway
There's no specific right or wrong time to tell your spouse we have a problem. This is a matter that you must trust your instincts on. Once you feel something is amiss or don't feel the same way you used to, you may want to talk with your mate.
Try to discuss when you have a clue that your marriage may need work. This could provide you with the best chance of improving your relationship. If you and your spouse are willing to work together towards building up your marriage and helping it endure, this may be what you wanted all along.
Moreover, you can check out other articles and advice online about talking to your spouse about your feelings or meet with a therapist for expert advice. Trust your instincts when you think something needs to change, and talk to your partner as soon as possible. Then you can decide what steps to take.
Share this article on
Want to have a happier, healthier marriage?
If you feel disconnected or frustrated about the state of your marriage but want to avoid separation and/or divorce, the marriage.com course meant for married couples is an excellent resource to help you overcome the most challenging aspects of being married.
More On This Topic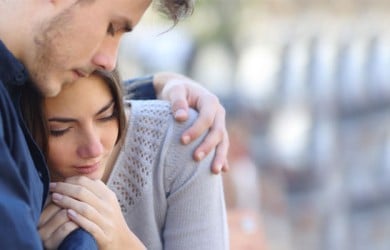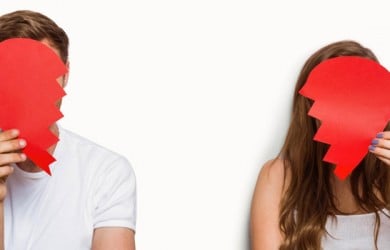 You May Also Like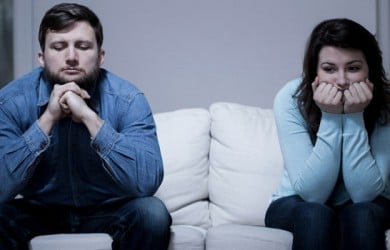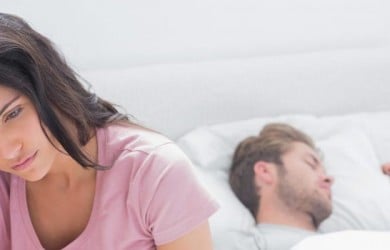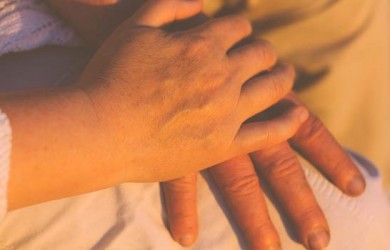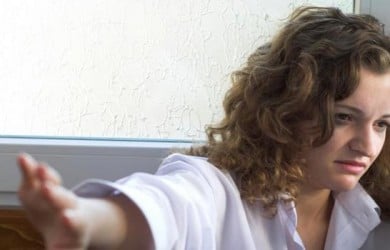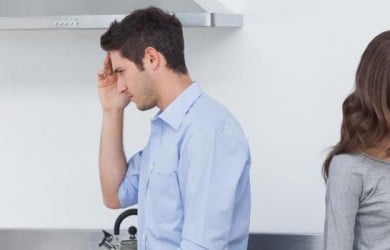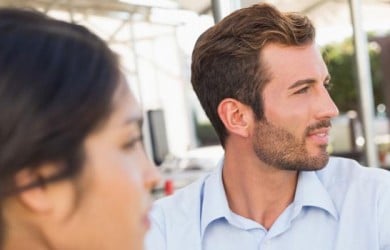 Popular Topics On Marriage Help