6 Tips for Starting a Long Distance Relationship – How to Go About It!
The idea of being in a relationship is romanticized. Associating happiness with the supposedly significant other can prove to be toxic at times. Being committed to someone is the new cool. With that being said, relationships require tolerance and effort. Thinking of starting a long-distance relationship would test your patience, compel you to maintain your calm and composure when all you can think of is to let the hell break loose and would persuade you to give the benefit of the doubt to your significant other.
A relationship is hard, but a long-distance relationship is harder. Falling in love with someone is inevitable, and it happens. It just happens. Therefore, if your fate wants you to test your limits of tolerance, then you would fall in love with someone who's miles apart. And even get married! In fact, if the figures on ongdistancerelationshipstatistics.com are anything to go by, then 10% of all marriages in U.S. started out as a long-distance relationship.
Before starting a long-distance relationship online, prepare yourself what you are getting into; sometimes all you would crave a text/call from your significant other despite spending an incredible day, and other times you would be feeling on cloud nine for receiving all the attention you need so it's a mixture of sorrows and joys.
Here's an interesting video for you to check out the usual stages of a long-distance relationship:
Here's what you need to read before starting a long-distance relationship with someone you just met.
Related Reading: How to Make a Long Distance Relationship Work 


1. Be prepared for a rollercoaster ride full of emotions
One day your work is going incredible, time with family and companions is beautiful, online date evenings with your accomplice would leave you feeling fluffy inside knowing you're with an astounding individual. It's simply clicking!
The following day it can feel just as nothing is working. The climate sucks, you're experiencing a difficult time at work, and not having your accomplice there to trust in only intensifies it that much.
These sorts of high points and low points can give you an emotional jerk, and they can feel alarming. They can make you question yourself and the relationship. You must be prepared for this experience when starting a long-distance relationship.
When you're feeling low, you can be enticed towards one of two limits. You can try to lash out at them, taking your disappointment out on the individual you cherish the most because you are hopeless, they're so far away. On the other hand, you can begin shutting them out or holding them at a manageable distance.
You can attempt to imagine all is well since you would prefer not to load them if you are starting a long-distance relationship. You can try out these tips to enhance the romantic quotient instead.
Related Reading: Managing a Long Distance Relationship 


2. Make some rules and abide by it
Misunderstandings are one of the worst long-distance relationship problems. A couple wouldn't want their relationship to get affected because of this, especially when starting a long-distance relationship. Also, just add considerable distance that would not allow either of you two to have a face-to-face conversation. This can magnify the miscommunication, and it sucks really bad.
Therefore, to minimize this, what a couple can do is set some rules and boundaries and be crystal clear in it and agree on what to expect from each other when miles apart. To human is to err and either of you two has to face disappointment at one point anyway, but this would make less room for assumptions, second thoughts, and misunderstandings.
3. Beware of jealousy
One of the long distance relationship problems is that jealousy will strike in two different settings:
If you are wondering how to keep a long-distance relationship from going off the rail, know this – you may get envious if your significant other is becoming too chummy with someone else and you aren't physically present.
Your significant other could be enjoying drinks with his friends, and you could be thinking about that he's having fun without you. It happens (and is quite normal in most cases, even studies say so) and jealousy is a bitter truth about long-distance relationships but what matters is how you handle each situation.
With regards to the first setting; you're going to experience different couples in any case. The best thing to do is to be happy for them and expect that once you and your loved one close the separation, you'll be similarly as upbeat as they look.
About the second setting; this is by a long shot the hardest to survive. The main problem here is trust. Without trust and some dimension of emotional liberality on your part, these sentiments of envy will keep on springing up and will begin to harm you once again time! Absence of trust in a long separation relationship won't just affect your love life but also your personal life too.
4. Try to communicate creatively
Communication in a long-distance relationship is as important as water is for life to thrive.
It fuels a long-distance relationship from the beginning and helps it maintain in the long run. So keep the communication regular and also try to be creative from time to time. You can send short audio or video clips, or pictures of doing the same activity at your home, images of things that caught your interest throughout the day. Sending sexy texts to your special someone is another great idea to keep things interesting between the two of you! This is one of the very popular long-distance relationship tips that many couples swear by.
Here's some more communication advice on long-distance relationships.
5. Don't let the distance hold you back
If you are thinking of how to make a long-distance relationship work, you may be surprised but actually there is no limit to the number of activities that you can do together, yes, together, even when you are apart! Here's a list of a few of the activities that serve as great long-distance relationship ideas:
Sing to each other on a video call
Start shopping online together and buy little gifts for each other
You can even go for a shared meditation session
Go for a walk together. You can start a video call while beginning the stroll
Binge on YouTube videos or Netflix series together at the same time
If you have active lifestyles, then opt for the same workout program and track your progress
Related Reading: 6 Tips on Creating Romance in a Long-Distance Relationship 


6. Be secure with your me-time
Starting a long-distance relationship doesn't mean that you will only focus on staying connected to your partner. Making a long-distance relationship work is a task but it should not take over who you are as an individual. In fact, it is an admirable quality in a partner.
Takeaway
Starting a long-distance relationship is easy but what's not easy is to keep up with it. It takes a lot of sacrifices, patience, and resilience to overcome the challenges of a long-distance relationship. But distance makes your heart grow fonder. And long-distance relationships have certain sweet aspects that make all the hardship worth it.
Related Reading: 10 Ways to Survive and Thrive in a Long Distance Relationship 
Share this article on
Want to have a happier, healthier marriage?
If you feel disconnected or frustrated about the state of your marriage but want to avoid separation and/or divorce, the marriage.com course meant for married couples is an excellent resource to help you overcome the most challenging aspects of being married.
More On This Topic
You May Also Like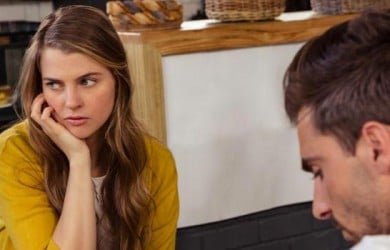 Popular Topics On Married Life