Spicing Up Marriage After Kids
Nothing can prepare anyone for life after kids. You can read all the books, and get advice from friends, but until you live it, a lot of what you will read and hear just won't make sense. Perhaps the biggest area of collateral damage in a relationship after kids is intimacy. Whether it is because of body image issues most women experience after having a baby, natural aging issues that men and women both experience as we age, or just plain being too tired, intimacy will no doubt be the most affected area of your relationship.
Changing dynamics of intimacy
It is first important to consider the changing dynamics of intimacy as a relationship grows. As a relationship grows, so does the depth of your intimacy. Sex will always hold a special place in the relationship as relates to the ability of a couple to feel close to one another. However, priorities will change, and so will the ways that your partner can show you that they love you and that you are special to them.
For example, don't be afraid to show your love and affection in simple, sweet ways. A quick text to say, "I love you!" will go a long way to make your partner feel loved and appreciated. As often as you can, be specific in telling them things that you love about them, such as how they help you with the children or to keep the household running smoothly, or that you love it when they rub your back or snuggle at bedtime.
It also won't go unnoticed if you get up early with them in the morning to share breakfast, or pack their lunch with a special love note that tells your partner how much you appreciate them. To add a little spice, perhaps you can tell them that you look forward to seeing them again that night for some more "special time".
Positive communication habits
Positive communication is critical to keeping a marriage alive and healthy. After children, couples often tell me that they find themselves on different pages as relates to parenting approaches. It's never too late to sit down and discuss these things to find a consensus and build the partnership. There is no better way of fizzling out the romance in a relationship than to fuss and fight over the kids. Not only is it toxic to romance and intimacy, but it also is a great way to lose control of your children all together. The more you can present as a united front to your children, the better off you will be as a family.
Planned special moments
So often, we miss out on opportunities for private "special time" because of busy schedules. Don't be afraid to schedule special time together. Splurge on a babysitter once a month, or work with other couples who have children to trade off childcare for date nights. Just because it's planned doesn't mean it won't be special. It will be great because you are both taking the time to take care of each other and to keep your relationship intact.
When you do have uninterrupted time together, try to keep the conversation light, and focused on your love and relationship. Who doesn't love it when Noah tells Allie the story of their love in "The Notebook"? Take time to retell your own love story to each other. When I work with couples in counseling, I spend one entire session early on having couples do this exact thing. The primary reason I do this is to help them solidify the foundation of their relationship, recapturing those things that attracted them in the beginning.
Often couples will later tell me that their partner said things during that exercise that they had never known or heard before, such as their first impressions of each other, or how they first knew the other existed. More often than not, couples say that it takes them back to the time of "fireworks and butterflies" that they so long to recapture.
Find new ways to nurture the relationship
No matter how long you have been with your partner, it is vital that you find your own little ways of nurturing your relationship so that your partner feels appreciated and loved. Just as you would water and feed your favorite plant, so must your relationship be fed with engaging moments so as to not stunt its potential to thrive.
Share this article on
Want to have a happier, healthier marriage?
If you feel disconnected or frustrated about the state of your marriage but want to avoid separation and/or divorce, the marriage.com course meant for married couples is an excellent resource to help you overcome the most challenging aspects of being married.
More On This Topic
You May Also Like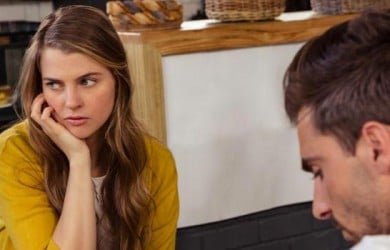 Popular Topics On Married Life