Rules for a Successful Open Marriage
Most people would ask, what is an open marriage anyway?
Why marry at all when you don't want to have exclusive sexual relations with your partner?
If you don't understand, then don't get into one.
Don't judge those who do. Some people marry for money, some with 40 year age gaps, and there are still arranged marriages for political gain.
It's just something that happens, live with it, or don't. Please don't waste your time thinking about what other people do with their lives.
If you are interested in open marriages, a successful open marriage depends on transparency. Cards are open right from the very start. The moment the relationship gets serious, if you want an open marriage, then open up the topic right away.
If you didn't come from a successful open relationship, then it would be a pain to transition it into one.
Reasons for having an open marriage
Most people think that people marry so they can have one partner forever. The truth is, you don't need to marry to stay loyal to someone, and they remain loyal to you. People marry for the legalities of family dynamics and raising children.
Open marriages go through the legal mumbo jumbo of civil union, but allows each partner, with their permission, to have extramarital affairs.
They claim that the transparency and trust involved in open marriage beat those that are in a traditional one. It is a debatable topic, so we will leave it at that.
People in open marriages also claim that their sex life is more vibrant and never gets old. It also opens up possibilities of threesomes and the like.
It's easy to see and understand the advantages and disadvantages of an open marriage. So there's no need to discuss that. Let's get back to the topic at hand, What are open marriage rules and how to make it successful.
Also watch:

Ground rules for open relationship
As mentioned before, if you don't have an open relationship, do not even think about open marriages. Open marriages ground rules are the same as open relationships. You just live under one roof and have joint social security.
Be honest to both sides
If you're in an open relationship, and your partner allows you to have sexual relations with others, the third party should also be aware of the arrangement.
They should know that they are playing the third wheel, and you are interested in an intimate relationship, but not a serious one.
Pursuing others and giving them the impression of love, romance, and happily ever after can complicate the future. There is still infidelity in open marriages. That is when you start lying about your relations to either party.
Open relationship rules put an emphasis on trust and transparency. Make sure to discuss everything with your partner and judge their comfort level.
Wear protection at all times
Having sex with others is fun and fulfilling. If you have explicit permission to do it, then it takes away the risk of ruining your marriage because of it. However, that is not the only risk involved when you have sex with others.
There are STDs and Pregnancy. Mitigate these risks by wearing protection at all times.
You may have permission for sex, but if it ruins your health or have unwanted children outside of wedlock, then things might not head the direction you planned.
Keep it a secret
Just because you and your partner are liberal with your sexual relations, that doesn't mean everyone around you, including your trusted friends and family, will understand. Gossip cannot be helped, but giving them a reason to target you is nonsensical and a waste of energy.
It is also draining to explain yourself to everyone you care about. That includes grown children and your own parents, who may not agree with your lifestyle.
It might also give everyone else the impression that since you have open sexual relations, you are amenable to having sex with anyone. Obviously, that isn't true. The last thing you want is to spend your days rejecting advances from opportunistic losers.
Don't treat third parties as disposable objects
There are many misconceptions about open marriages.
Advocates claim that they are myths, but the truth is somewhere in between. Traditional and open marriages are about trust, communication, understanding, tolerance, and a common goal.
Both kinds of marriages have the same foundations implemented and proved in different ways.
Do open marriages work? Yes, they do. If you don't focus on the open part and work hard on the marriage.
It is a partnership, like all non-exclusive partnerships, you have to work harder to keep it working well. Treating all partners well will also help them be more cooperative and understanding of the situation. It might prevent them from creating problems in the future.
Keep your promises
Open marriage rules are not made to be broken. You have permission to have intimate relationships with others, but that doesn't mean you can ignore your primary partner.
Having an open marriage is still a marriage. You still walk your life journey with one partner. You are just not exclusively having sex with each other.
Prioritize your spouse as if you are in a traditional marriage. Just because you can have other partners, that doesn't mean you can date them on your spouse's anniversary. It also doesn't mean that you spend more time with others collectively as you do your spouse.
Being in an open marriage means you still have to fulfill all your marital obligations. A license to have other partners doesn't mean that you should have them all the time.
It may be difficult to imagine how to have an open marriage. It's actually simple. Be twice the husband/wife you can be to your spouse.
You need to overcompensate for the lack of sexual exclusivity. This is why advocates claim that they are better partners out of bed. They subconsciously try to please their partners for their promiscuity.
The formula for a successful open marriage is the same as traditional marriage.
Do your part, be honest, trust each other, and do all in your power to keep your partner happy. There is no magic open relationship advice. There are no special open marriage rules. How to have a successful open relationship is and always has been about trust, transparency, and fulfilling your role as a loving partner.
Share this article on
Want to have a happier, healthier marriage?
If you feel disconnected or frustrated about the state of your marriage but want to avoid separation and/or divorce, the marriage.com course meant for married couples is an excellent resource to help you overcome the most challenging aspects of being married.
More On This Topic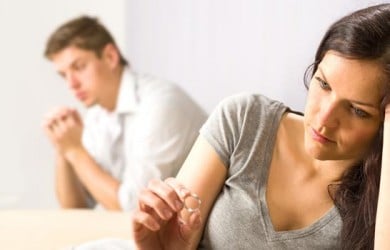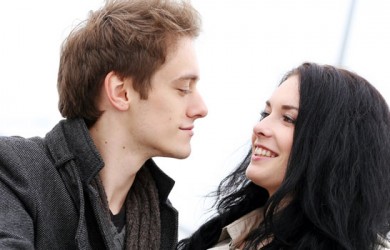 You May Also Like