81+ Funny Relationship Jokes to Enjoy With Your Partner
Love making your special someone happy?
Anyone who is in love would do anything to see their partner smile or laugh. This is where relationship jokes come in.
May it be romantic jokes or funny couple jokes, as long as you try to put effort into creating the funniest, most adorable jokes, then that will surely make your partner and you happy.
But, the question is, where do you start telling relationship jokes? Maybe, our compiled love jokes for him and her will help.
81+ relationship jokes to add some laughter to your relationship
Looking for relationship jokes or flirty jokes to make him laugh? Don't worry. Here are some random but cute love jokes for your loved one:
What happened when the notebook finally married the pencil? She finally found Mr. Write.

I got lost in your eyes. However, I also always get lost in the mall, so I wouldn't read too much into it.

What did the man with the broken leg say to his pretty nurse? I think I got a crush on you!

I think I'm a snowflake because I've fallen for you.

Why do painters fall for their models? Because they love them with all of their art.

Let's commit the perfect crime! I'll steal your heart, and you steal mine.

We're not socks, but I think we'd be a great pair.

I'm not a photographer but I could picture us together.

Do you work at Starbucks? Because I like you a latte.

Did it hurt babe? When you fell out of heaven?

The alphabet would be better if I and U are put together.

I think I love veggies! Because I love you from my head tomatoes.

True love is not having to hold in your gas anymore.

Are you a banana? Because you are so a-peeling.

I think this joke is cheesy, but I think you're the grate-est.

Forget about the butterflies, honey. When I am with you, I feel the whole zoo in my stomach!

Knock, knock. Who's there? Will. Will who? Will you marry me?

Let me spend the rest of my life trying to get out of debt with you.

What is love? It's when you go to the side of the classroom to sharpen my pencil just so I can see her. Then realized I have a pen.

Knock, knock. Who's there? Amish. Amish who? Aw, babe! Amish you too!
Are you smiling as you're reading these jokes about love? Here are other cute jokes for her or him.
Have a date for Valentine's Day? Yes, it is February 14th!

What did one boat say to the other boat? Are you interested in row-mance?

It's me, Microsoft. Can I crash at your place tonight?

I love you with all my butt. I wanted to say my heart, but it is just not as big as my butt.

How did Mr. Telephone propose to his girlfriend? He gave her a ring.

How did the astronaut's fiancé react when he proposed to her in outer space? She exclaimed, "I can't breathe!"

There is a place where a man can touch a woman and she'll become crazy. Her heart.

They keep saying the right person will come along. However, mine got lost.

Romantic love is like a

mental illness

, but it is a pleasurable one.

Relationships are much like algebra. Have you ever looked at your X and wondered Y?
On a scale of 1 to 20, you are the only 1 for me.

See, your symptoms show that you lack vitamin Me.

They say love is blind, but why is lingerie so popular?

Are you dentures? Because I can't smile without you.

Knock, knock. Who's there? Iguana. Iguana who? Iguana loves you and only you forever!

If you become a potato, you'd definitely be a sweet one.

Knock, knock. Who's there? Keith. Keith, who? Keith me tenderly, my love!

If kisses could turn into snowflakes, I'd send you a blizzard.

If stars would fall every time I think of you, the sky would be empty.

Hi! I'm Shrek, and I'm head ogre heels for you!
Still enjoying it? We've got more relationship jokes for him and her. Read through.
Knock, knock. Who's there? Snow. Snow, who? Snow use, can't stop thinking about you.

If I ever have a heart transplant, I prefer my ex's. It's never been used.

Knock, knock. Who's there? Pauline. Pauline who? I think I'm Pauline in love all over again with you.

Love is like having to pass gas. If you force it, then be ready to make a mess.

I always wanted to love an Archeologist. The older I would get, the more interested she would be!

Why did the banker break up with his partner? He was losing interest.

Why should you never break up with a goalie? Simple! Because he is a keeper.

What did the snake ask his girlfriend? Give me a little hiss.

Knock, knock! Who's there? Owl. Owl who? Owl always loves you.

Knock, knock. Who's there? Wendy. Wendy who?
Wendy you think we could get married?
Knock, knock. Who's there? Police. Police who? Police tell me you could be mine!

Do you love Star Wars? Because Yoda only one for me!

Love's a lot like a bullet. Because the exit usually causes the most damage.

Knock, knock. Who's there? Muffin. Muffin, who? Muffin in this world will keep us apart.

A successful marriage is give and take: It starts with money, gifts, dresses, and then goes with advice, lectures, and tensions!

Four plus four equals eight, but if you add me, it equals fate.

Knock, knock! Who's there? Orange. Orange who? Orange you going to give me kisses?

Charizards are red, Squirtles are blue, if you were a Pokemon, I will always choose you!

What is love? Love is the triumph of imagination over

intelligence

.

Knock, knock. Who's there? Ben. Ben, who? Been thinking about you all day, baby.
Are you writing these love jokes for her or him? You should. These are classic relationship jokes. Here are some more short love jokes for you.
What did one strawberry say to the other? I love you berry much.

What did the magnet say to the fridge? You're so attractive.

Why are forks disappointed on

Valentine's Day

? They just wanted to spoon.

What do you call insects that are in love? Love bugs.

What do you call a romantic ship? Courtship.

What did the two prunes call their dinner plans? Guess? A date.

Your name is WiFi, right? Because I feel a connection.

Are you a parking ticket? Because you've got fine written all over you.

Knock knock. Who's there? Kiss. Kiss who? Kiss me!

Knock knock. Who's there? Orange. Orange who? Orange you beautiful!

Knock knock. Who's there? Cheese. Cheese who? Cheese, I think I have a crush on you!

What did the light bulb say to the switch? You turn me on!

What did the calculator say to the pen? Dear, you can count on me!

Why did the melons get married in a church? Simple! They cantaloupe.

Where do hotdogs go on a date? The meatball.

What flower is the best at kissing? Tulips.

Remember to never date an apostrophe. They're possessive.

Did you know that

kissing is a love language

? Do you want to start a conversation?

Oh no! My knees hurt! I must have scraped my knee falling for you.

Marriage Counselor: Nice meeting you. What brings you here today? Wife: My husband takes everything literally. I can't stand it. Husband: My truck.
Stephan Labossiere a.k.a Stephan Speaks, a relationship coach, speaker, and best-selling author, explains 7 keys to effective communication between couples in this video:
Funny love jokes are awesome, right? Send daily boyfriend or girlfriend jokes and make your partner's day fun!
Subtle flirty jokes or relationship jokes work well too. Here are some flirty jokes to start a conversation.
Knock knock? Who's there? Hugh. Hugh who? Hugh has the most gorgeous smile.

Knock knock? Who's there? Norma Lee. Norma Lee who? Norma Lee, I don't talk to strangers, but you look so beautiful, I couldn't help it.

Knock knock? Who's there? Oman. Oman who? Oman, you sure have the most beautiful smile.

Knock knock? Who's there? Eyesore. Eyesore who? Eyesore does want to ask you on a date. May I?
These flirty jokes for girlfriend or boyfriend will surely make you smile.
Keeping it fun and flirty
Do you see how important it is to share relationship jokes with one another?
These dating jokes for her or him lighten up the mood, make your significant other smile and will make your relationship stronger.
You may be shy to share relationship jokes at first, but once you get a hang of it, you'll love it and you'll come up with many funny romantic jokes of your own.
Share this article on
Want to have a happier, healthier marriage?
If you feel disconnected or frustrated about the state of your marriage but want to avoid separation and/or divorce, the marriage.com course meant for married couples is an excellent resource to help you overcome the most challenging aspects of being married.
Learn More On This Topic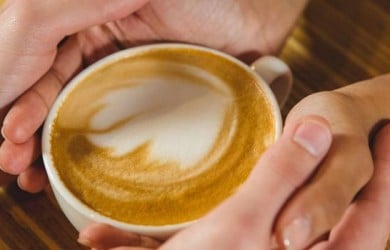 You May Also Like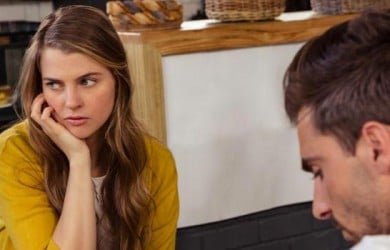 Popular Topics On Married Life