5 Key Factors Contributing to the Decline in Marriage Globally
Walking down the aisle, saying vows by the altar, and getting committed to your partner for the rest of your life has its own set of benefits.
But over the years, despite the numerous advantages, a perpetual trend of decline in marriage has been observed. Moreover, the divorce rate has increased not just among the youngsters but even among the older generation.
As per the latest research, it was found that for every 1000 adults aged fifty or above, ten were divorced. These were the numbers for the year 2015. And, in the year 1990, for every 1000 adults, the number of divorced people was five.
In previous years, there has been a sudden decline in marriage. The majority of the said countries belong in the west, with a few exceptions, such as Japan.
Another study has shown that women up to the age of forty choose to stay single or are unwed altogether, contributing to marriage decline across countries.
A century or so ago, unwed mothers were considered a laughing stock for the community. But nowadays, people show more support and care for unwed mothers, especially more if they are single.
For the first time in America's history, couples are choosing to live outside of marriage. If they are married, the divorce rate is high as they want their single status back.
Why the fight or flight mode?
As per a recent survey data, 46 percent of the participants believed in the institution of marriage, while 50 percent believed that society is better off if people prioritize things other than marriage and children.
Now, the question arises, why's there such a taboo on marriage these days? Why are the marriage rates declining over time?
People, nowadays, are simply not willing to put into the effort.
The personal freedom, self-realization, and self-actualization have its hook much too deep in the people to care and sacrifice for their loved ones.
The need to stay in control is so overwhelming that couples prefer to break up the relationship or stay unmarried just so they can bolt at any given time, thereby, leading to a worldwide decline in marriages.
The new generation has been worked up to live in control and alone. They are trained to run away from longtime commitments and responsibilities. If they are unwilling to marry, then they will obviously be unwilling to bear children.
One can have the 'so what' attitude to this question. After all, getting married or not is a personal choice.
However, one should remember that the decline in marriage results in fewer children because single people do not want any kind of responsibility and a child would be a huge one.
Being a single parent is no piece of cake.
Therefore, the decline of the marriage rate can seriously hamper a country's future generation.
A few critical factors that are affecting the marriage success rate, and bringing about a decline in marriage are listed below.
1. Financial independence is on the rise
Many years ago, there was a time when women were significantly dependent on their spouses for economic support. This was an important factor contributing to the success rate of marriages back then.
But, talking about the drawbacks, women had to endure a lack of respect and even abuse owing to the financial dependence on their spouses.
In the twenty-first century, women no longer rely on their spouses to care for them.
With this realization came the freedom to work on your own and not having the need to endure any disrespect.
2. People prioritize individuality over anything else
Although society and traditions have evolved considerably in recent times, some people still value the age-old traditions and beliefs regarding marriage.
But, the youth values their individuality more than anything else. They do not believe in these age-old traditions and fear to lose their identity post- marriage.
People can no more give up on their individuality, choices, beliefs, or way of living after their marriage.
3. Couples wish to avoid the legal hassles
As said earlier, as divorce is on the rise, couples nowadays prefer to stay away from the legal hassles. Getting lawfully wedded seems to be like a binding that people wish to avoid.
So, the people contributing to the decline in marriage believe in the philosophy – if there is no marriage, there is no divorce!
4. Many people are opting not to have kids
As per the latest survey data, there a lot of people who are opting not to have kids.
While there are people who are spending heaps of money on IVF or surrogacy, there are also people who do not wish to have kids.
Many people find kids as liability, which they wish to avoid in order to live a life of freedom.
Also Watch:
5. Couples can live together without being married
This point cannot be avoided that the decrease in marriage has come because the couples can live together without being married.
There was a time when living together out of marriage was not a possibility. Because of this reason, couples used to get married the first chance they got.
And because the family got involved and the ticket out (divorce) is not as easy as a breakup is, couples used to ride out the waves and wait through difficult times.
It can be, therefore, said that with more freedom, more ease, the decline of marriage has arisen.
In a nutshell
Despite all that is going downhill, there is still a large majority of people who prefer to get married. The satisfaction and sense of completeness that it brings are unmatched.
It is the most intimate and fulfilling relationship that one could ever hope to have. Moreover, more than the tangible benefits, there are a lot of health benefits in getting married, that can't be overlooked.
Therefore, despite a steady decline in marriages, most couples are willing to take the vow and say 'I do!'
Share this article on
Want to have a happier, healthier marriage?
If you feel disconnected or frustrated about the state of your marriage but want to avoid separation and/or divorce, the marriage.com course meant for married couples is an excellent resource to help you overcome the most challenging aspects of being married.
More On This Topic
You May Also Like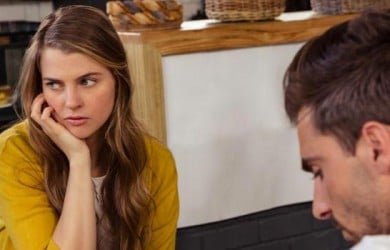 Popular Topics On Married Life