Useful Insights into the Readiness Factors for Marriage
The high separation rate in the United States and the successive worry about wedding the correct individual at the perfect time makes choosing somebody to wed a particularly critical contemporary issue for single grown-ups. That's why it's imperative that you are ready to commit to someone if you want your marriage to work. Are there any factors that can predict that you'll be cheerfully hooked or not?
According to experts, there are more than twenty-five separate readiness factors for marriage that need to be addressed before you decide to get hitched. Certain studies have shown that marital problems, including divorce, occur because people don't know about these factors.
A lot of people believe that marriage is Godly thing to do for the improvement of human society. That's why it's looked at something one shouldn't take lightly. However, shockingly, few couples take the time to understand the importance of such a contract, and many of them act on a whim.
After reviewing sixty years of sociology research and following numerous couples throughout the years, analysts have recognized numerous premarital factors of conjugal fulfilment that fall in three noteworthy gatherings:
Your individual traits, such as personality, your couple traits, such as communication. Your personal and interrelation contexts, such as parental acceptance of the marriage.
Let's look more completely at all the particular indicators in these three more broad regions of individual, couple, and relevant qualities portraying readiness factors for marriage.
Individual traits
The particular subfactors that make up this major factor incorporate the following:
Attributes that anticipate married disappointment:
Trouble adapting to pressure. Broken convictions, for example, "Individuals can't change. Over the top impulsiveness, anger and hostility, depression, irritability, anxiety, self-consciousness.
Characteristics that foresee wedded fulfilment:
Extroversion, flexibility, good self-esteem, good interpersonal skills.
It's critical for single individuals who are genuinely thinking about marriage to assess themselves on these particular qualities mentioned above. These qualities make up some portion of what Jeffry Larson calls your "wedded inclination."
The higher the levels of emotional stability the better your odds of achieving a happily married life. Furthermore, it would be ideal for you to note that each of these readiness factors is malleable. All you require is concentrated focus and motivations as with them you can enhance in your feeble territories, (for example, feeling helplessness when faced with pressure, anger issues, etc.).
You can do this through self-improvement guides, gaining guidance from your religion, or even going for therapy. The vital thing is to genuinely analyze yourself on these readiness factors for marriage previously mentioned and enhance in the territories that are coming forward as your shortcomings before you get married. Keep in mind, individual issues are not cured by marriage, they are typically disturbed by marriage.
Your spouse doesn't have a magic want to fix your problems. This also relates to what some parents thing. A lot of times, parents tend to force their young ones to marry because they think getting married will give rise to a sense of responsibility. However, that's not the case and a majority of such forced marriages don't end up working, with one or both spouses continuing to live irresponsibly.
Moving on, let's look at the second set of indicators in another main factor called couple traits.
Recommended – Online Pre Marriage Course
Couple Traits
The particular factors here incorporate the following:
Qualities that anticipate conjugal disappointment
Dissimilarity on the essential values on a personal level, such as religion or the expected roles in marriage
Short acquaintanceship

Premarital sex

Premarital pregnancy

Living together

Poor communication skills

Poor conflict-resolution skills and style
Traits that predict marital satisfaction:
Similarity of values

Long acquaintanceship

Good communication skills

Good conflict-resolutions skills and style
The more shortcomings you have as a couple, the fewer chances you have of living a healthy married life. In any case, once more, you can change these characteristics through various means. You two can go for couples counseling to work on your relationship before getting hitched.
You should work to understand where you fall on the scale of readiness factors for marriage, becoming acquainted with each other for a more drawn out timeframe before hastily getting married. Some experts suggest abstaining from living together and even premarital sex. But then again, there's isn't any particular guidebook for you to follow.
Finally, let's analyze the provisional factors that predict matrimonial satisfaction.
Individual and couple contexts
When talking about this factor, the word 'context' refers to your family and friends. It also includes your circumstances when getting married such as your age and income as well as the overall health of the couple's respective family.
Traits that predict marital dissatisfaction:
Young age (being under 20)

Unhealthy family-of-origin experiences, such as

Parental divorce or chronic marital conflict

Denunciation of the alliance by parents and friends

The stress of marriage from others

Little education and career preparation
Traits that predict marital satisfaction:
Older age

Healthy family-of-origin experiences

Happy parental marriage

Parental and friends' approval of the relationship

Significant education and career preparation
According to experts, the better your context is the more chance you have of experiencing a good married life. Again, you can always go ahead and work on bettering all these factors to prepared for the changes in life that occur when you walk down the aisle.
The essential elements of marriage
Dr Sylvia Smith, a featured writer from Great Britain, is considered a reliable source when it comes to knowing how to make a marriage work she describes, in one of her writings, how five essential elements can play a role as the readiness factors for marriage.
The element of conflict resolution
According to her, the way a couple handles their conflict is a defining element of a happy and prosperous marriage. When two individuals decide to make such a commitment, some differences need to be ironed out for sure. Maybe both of them have come from a background where conflicts are settled differently. That's why it's crucial for them to sit together seriously and figure out how they are going to deal with conflicts between them together.
The element of testing
A relationship is tested in many varied ways. This may include stuff like sickness, family relationships, or pressure at work. Furthermore, having a long-distance relationship is strainful for when you live in different cities or states and are about to get married. Weathering the storms of life together helps a couple having a more realistic view towards hurdles of life. Tough times can strengthen relationships and draw people closer, or it can sap the life from their bond to such a degree that it drives them apart.
Such testing times can give a better idea as to whether marriage is for the couple or not. It can help the couple realize if they possess the motivation to understand the readiness factors for marriage. A relationship that successfully contains the element of lasting even after being tested by tough times before marriage has a good chance of proceeding in the same manner after wedlock.
The element of humor
Life according to Dr Sylvia is too serious. So, humor is the key element to being a happy couple. Laughter has healing properties of medicine and is considered as the leading readiness factor for marriage. If a couple laughs together it is bound to stay together. Laughing at yourself, finding your vulnerabilities, recognizing your weaknesses and trying to solve them in a humorous way strengthens an alliance. Feeling put down and taking the brunt end from your partner's joke is probably the point to get yourself free from such a toxic relationship.
The element of common goals
If you decide to travel together in the same direction with your traveling companion on this journey of life, then you must know each other's goals. If your partner's aims at living in the city centre and walk ahead in the world, while your effort is to settle in the countryside and raise a family, then you are probably not meant to be together.
Besides the life's goals, things such as core values, beliefs and morals are also a part of readiness factors for marriage and play a vital role in the kind relation you'll probably have after getting married. If you have shared goals, compatible values, and your beliefs are aligned, you may just have found the perfect match for yourself.
The element of companionship
At the end of a day, every human being looks for a person they could bare their souls out to, without any hesitation and reservation. If you have a relationship at such a comfortable level where you both know each other's ground realities and personal history, and you still welcome and accept one another wholeheartedly, then it is a very good start.
If you still have those fussy little doubts and queries in your head, then it might be better to get all those things out in the open before you sign the papers – even if it possibly means the end of the relationship chapter with that person. It is better to be with someone who accepts you the way you are than forcing yourself to be with someone that you have to hide parts of yourself away from and thinking that you'll lose them if the truth comes out.
Sharing similar interests and doing things together is a part of a healthy companionship. If preferences are too different in a couple, they may end up living separately. If the element of companionship is missing in an alliance, it may characterize the absence of the essential readiness factors for marriage.
Before saying I do, a couple must ask yourself these five questions and test to what extent are they ready to share their lives for the rest of their life.
What do you think marriage would add to your life?

Are you willing to accept your marriage as a top priority of life?

Are you capable of making adjustments or not?

Is it love or just a need of life?

Are you done with the major portion of the goals you've set for life?
A person must clarify what is lacking in their lives and how marriage would help get rid of said lack. Are they willing to take such a responsibility? Are they capable of putting everything aside and set their marriage as a priority?
Also, are they able to afford the accompanying marital costs? Are they willing to adjust to such a big change? Marriage brings you a partner as well as a whole new family in your life.
Furthermore, down the life, you'll probably have to put your wishes on hold to help fulfill the desires of your children. You'll also need to understand what your partner has to say or is going through. Sometimes you will have to compromise, and sometimes your partner will have to adjust.
Also, is marrying someone related to love or is it just a societal obligation or a time-based need in your eyes? Living together out of love is what makes life a blessing otherwise such a relationship will become an ever-growing burden on your shoulders.
Marital life brings along, with love and happiness, a bundle of responsibilities and adjustments that may give rise to certain hindrances in your life.
So, evaluate where you are in life before considering getting married. Take note of all the factors that have been mentioned above. The news is that you can always continue working on all these factors. For instance, you can hold the pause-button getting married until you're more seasoned and have financial and emotional stability before you get hitched.
Work on your shortcomings as a couple. Use the combined motivation to work out kinks in your current relationship to ensure a healthy marriage.
Being married is something you'll have to work on a daily basis after the papers have been signed. Both spouses will have to give it their all to maintain a stable relationship. They'll also have to face many troubled times together as well.
Share this article on
Want to have a happier, healthier marriage?
If you feel disconnected or frustrated about the state of your marriage but want to avoid separation and/or divorce, the marriage.com course meant for married couples is an excellent resource to help you overcome the most challenging aspects of being married.
Learn More On This Topic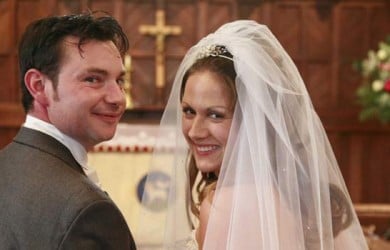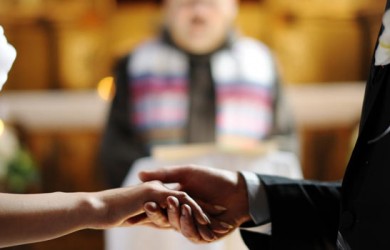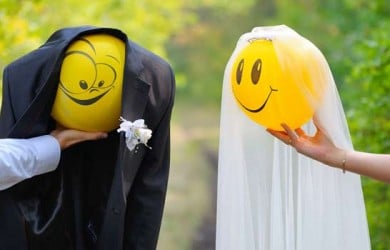 You May Also Like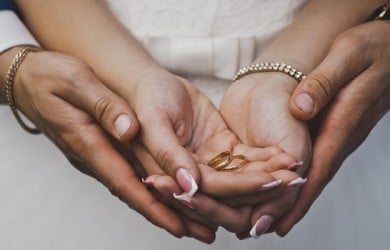 Popular Topics On Getting Married