17 Questions to Ask A Guy to Know His Intentions
Understanding someone's intentions is a delicate pursuit in the realm of relationships. We all yearn for authentic connections, and deciphering a guy's true motives is a vital step in this journey. In this article, we explore a meaningful path towards comprehending a guy's intentions.
In this article, using a set of thoughtfully crafted questions to ask a guy to know his intentions, we aim to uncover the layers of his emotions, thoughts, and aspirations.
From his visions of the future to his stance on commitment and personal development, these questions offer a roadmap to untangle his intentions without making assumptions.
Be it the initial stages of a relationship or a quest for clarity in an ongoing bond, these questions stand as a compassionate tool to encourage open dialogue, nurturing genuine and rewarding connections.
17 questions to ask a guy to know his intentions
Unveiling someone's intentions is a crucial step in any relationship. By asking these 17 thought-provoking questions, you can gain valuable insights into a guy's motives and desires, helping you make informed decisions about your connection. So, what's a good question to ask a guy? Read them below.
1. What are your long-term goals?
Understanding his aspirations provides a glimpse into his plans and whether they align with yours. Questions to ask a guy to know his intentions delve beyond the surface, revealing his ambitions and showing how he envisions his future.
His response can range from career aspirations to personal goals. Listen for indications of stability, growth, and compatibility. Aligning long-term goals can lead to a strengthened partnership.
2. What do you value most in a relationship?
This question uncovers what he seeks in a partnership, revealing his priorities. His response will highlight whether he values emotional intimacy, trust, shared experiences, or other qualities defining a meaningful connection.
Understanding his relationship values offers insight into his emotional needs. Compare his priorities with your own to assess compatibility regarding core relationship elements.
3. How do you handle conflict?
His conflict-resolution style offers insight into his communication skills and emotional maturity. Understanding how he navigates disagreements demonstrates his ability to address challenges while maintaining respect and empathy.
Assess his approach – does he communicate calmly, seek compromise, or avoid confrontation? Effective conflict resolution is essential for maintaining a healthy and respectful relationship.
4. What's your perspective on commitment?
This question sheds light on his willingness to invest in a serious relationship. You'll learn whether he views commitment as a partnership cornerstone or is more inclined towards a casual approach.
His answer might reflect his past experiences, fears, or desires. Pay attention to cues that indicate whether he's looking for a committed, long-term relationship or something more casual.
5. What do you like to do in your free time?
Learning about his hobbies helps you understand his interests and how you might fit into his life. His passions and pastimes can offer a glimpse into his personality and what he enjoys beyond work or obligations.
Discussing hobbies and interests can lead to shared experiences and quality time together. It also reveals how he balances personal pursuits with potential relationship commitments.
6. How do you see us in the future?
His vision of the future together can reveal his level of commitment and emotional investment. This question prompts him to share his aspirations for your relationship, showing whether he envisions a lasting connection.
Listen for indications of him being invested in a shared journey. Consider how well his vision aligns with your aspirations for the relationship's progression.
7. What are your family and friends like?
Insight into his relationships with loved ones can provide clues about his values and priorities. How he talks about his family and friends gives you insights into his social dynamics and the influences that have shaped him.
Pay attention to how he describes his relationships with family and friends. This can offer insight into his support system, values, and communication style.
8. How do you handle stressful situations?
Understanding his coping mechanisms helps gauge his emotional resilience. You'll learn about his emotional toolkit, whether he turns to communication, relaxation techniques, or problem-solving.
Discover his strategies for managing stress – they can reveal his emotional maturity and how well he addresses his emotional well-being.
9. What's your take on personal growth?
His attitude toward self-improvement indicates his willingness to evolve within a relationship. Whether he values self-awareness, learning, and adapting over time, this question needs to be clarified.
His response can reveal his openness to personal growth and development, which contributes to a healthy and evolving partnership.
10. What are your communication preferences?
This question explores his communication style, which is essential for healthy interaction. Whether he's direct, prefers deep conversations or values listening, you'll gain insights into how you can connect effectively.
Understanding his communication preferences helps prevent misunderstandings and encourages effective dialogue. Alignment in communication styles fosters better understanding and emotional connection.
11. What's your perspective on finances?
Discussing money reveals potential compatibility or differences in financial goals. His approach to budgeting, spending, and saving can impact the long-term dynamics of a relationship.
Money-related conversations can illuminate whether you share similar financial values and are aligned in financial planning and aspirations.
12. How do you define trust and honesty?
From among the questions to ask a guy to know his intentions, this one reflects his values and the foundation he believes in for a strong bond. Understanding his expectations around trust and honesty is crucial for building a transparent and reliable relationship.
Compare his definition with your own to gauge compatibility. Mutual trust and honesty are cornerstones of a healthy partnership.
13. What's your approach to intimacy?
Understanding his view on physical and emotional intimacy is crucial for a fulfilling relationship. This question delves into his comfort zones, boundaries, and openness to vulnerability.
Wondering how to ask a guy what he's looking for? Discussing intimacy encourages open dialogue about emotional and physical needs. Alignment in this area can lead to deeper emotional connections and a satisfying relationship.
14. How do you prioritize work-life balance?
Insight into his work ethic and priorities outside of work can impact your connection. Discovering how he balances professional commitments with personal life gives you a glimpse into his lifestyle choices.
When you are trying to find ways to learn how to ask a guy what his intentions are, a question about work-life balance helps assess whether he will make time for the relationship and maintain a healthy equilibrium between personal and professional spheres.
If you have been wondering how to know a guy's intentions, engaging in open and honest conversations using these questions can provide clarity and help you make informed decisions about the future of your connection.
15. What are your past relationship experiences?
Learning from his past helps you understand his emotional baggage and growth. His reflections on previous relationships can shed light on how he's evolved and what he's learned about himself.
This insight can help you understand his emotional history, identify potential patterns, and anticipate how he might approach challenges within your relationship. These thought-provoking questions also touch on his communication preferences, approach to personal growth, intimacy, and more.
16. How do you apologize when you're wrong?
Some questions to ask a guy are about his approach to apologies, his humility, and his willingness to make amends. Understanding how he takes responsibility and seeks resolution offers insights into his emotional intelligence.
His response reveals his ability to admit mistakes, communicate openly, and maintain respect during conflict resolution. By delving into his long-term goals, values, conflict resolution style, and views on commitment, you can gain valuable insights into his motives and desires.
Watch this video to learn more about the best way to apologize, according to science:
17. What's your definition of love?
These may seem hard questions to ask a guy, but his perception of love offers insight into his emotional depth and capacity for affection. This question delves into his dynamic landscape, helping you understand how he expresses and understands love.
Compare his definition with your views to determine emotional expression and connection compatibility. These questions to ask a guy to know his intentions and attentively listening to his responses can give a comprehensive understanding, helping you make informed choices about your relationship journey.
Commonly asked questions
Get answers to common questions about understanding a guy's intentions. These insights can help you navigate your relationship journey with clarity and confidence further to the questions to ask a guy to know his intentions.
How soon should I ask about a guy's intentions?
It's wise to bring up a guy's intentions within the first few dates once a connection forms. This helps avoid misunderstandings and ensures you're on the same page. Waiting too long might lead to investing emotions without clarity.
Open communication fosters a genuine understanding of each other's expectations, fostering a healthier relationship. Trust your instincts and initiate the conversation when you feel comfortable, striking a balance between rushing and waiting too much.
What if he avoids answering questions about his intentions?
If he consistently avoids addressing questions about his intentions, it raises concerns about transparency and accountability. This behavior might lead to mistrust among others, as clear communication is vital for understanding motives and goals.
Without open responses, assumptions could emerge, potentially damaging relationships and collaboration. Addressing concerns directly fosters an environment of honesty and openness, building stronger connections and ensuring that everyone is on the same page regarding objectives and actions.
Are these questions suitable for casual dating?
Yes, tailor them to the context. Some questions might be more fitting as you both become more serious. Adapt the depth of your inquiries based on the stage of your relationship.
When to ask a guy what he's looking for is extremely important, as asking these questions prematurely can put undue pressure on the relationship. Alternatively, asking these questions when you have been in a relationship for too long can cause you to ignore key areas of incompatibility in the relationship.
Should I ask about past relationships in early conversations?
Bringing up past relationships in initial conversations can be a delicate matter. While some people are open to discussing their history, others might find it uncomfortable. It's best to gauge the situation and the level of comfort between you and your conversation partner.
If the topic naturally arises and both parties seem at ease, sharing a bit about past relationships can help understand each other's experiences. However, if the context doesn't seem right or either person appears hesitant, it's probably better to focus on other subjects initially.
How do I bring up sensitive topics without making him uncomfortable?
Bringing up sensitive topics requires a gentle approach. Choose the right time and place for the conversation, ensuring privacy and comfort.
Use "I" statements to express your thoughts and feelings, making it clear it's about your perspective. Be a good listener, showing empathy and understanding. Avoid blame or judgment.
Frame the conversation as a chance to better understand each other. Be patient and open to their reactions. Respect their boundaries if they seem uncomfortable and offer reassurance that the discussion is for mutual growth and understanding.
Summing up
In the midst of emotions and uncertainty that often accompany relationships, these introspective questions offer a gentle lantern to illuminate the path ahead. Untangling the threads of someone's intentions can be a complex undertaking, requiring patience and kindness.
By delving into discussions that span dreams, experiences, and hopes, a clearer picture of their heart may emerge. Remember, the aim isn't to pass verdicts but to nurture conversations that nurture understanding.
As you engage in these heartfelt dialogues, do so with compassion, allowing answers to flow naturally. Within these questions to ask a guy to know his intentions lies the potential to unravel the mysteries of intentions, guiding you towards making choices that resonate with your own heart.
Share this article on
Want to have a happier, healthier marriage?
If you feel disconnected or frustrated about the state of your marriage but want to avoid separation and/or divorce, the marriage.com course meant for married couples is an excellent resource to help you overcome the most challenging aspects of being married.
Learn More On This Topic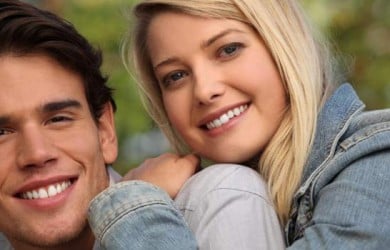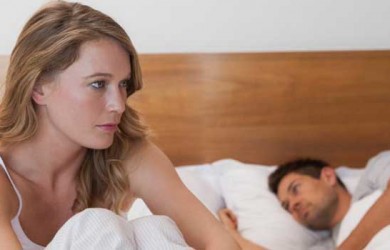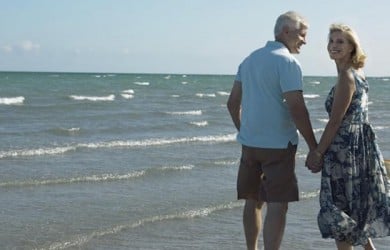 You May Also Like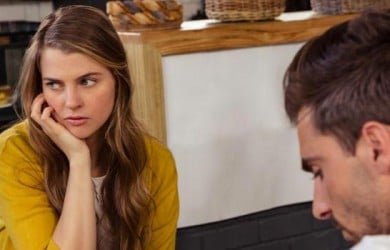 Popular Topics On Married Life