7 Reasons Why Are Second Marriages Happier
Are second marriages happier and successful than first marriage?
A lot of us ask this question at some point in time in our life. We do hear about failed first marriages but most people are lucky the second time.
Have you wondered why? Well, mostly the reason is the experience.
Despite a lot of does and don'ts, most individual's idea of a married life gets torn apart when reality strikes. Everything is anew about the person you're living with even after being together for quite some time. You may often fail to understand how to handle situations or deal with their reactions.
There are different ideologies, habits, thoughts and personality clashes that later emerge as a reason for the separation.
However, when you try your luck the second time, you have an experience of what may come forth and know how to handle that situation.
Let's look at some of the common reasons as to why second marriages are happier and successful than the first
1. You stop looking for someone to complete you
All those romantic novels and movies have given us a vague idea of having someone in life that will complete us instead of complimenting us.
So, when you get into your first marriage with this idea, you expect things to be romantic, all the time. You expect your significant other to behave like the hero from the movie or a novel. But when you get into your second marriage, you know that you don't need someone to complete you.
You need someone who can understand you, compliment you and can appreciate you with your own flaws.
2. You've grown wiser with your second marriage
Indeed! In your first marriage, you were naïve and were living in your own dream world. You didn't have experience in married life.
You were guided by others but you never walked that path yourself. So, things were bound to bounce back at you. With your second marriage, you are wiser and smart. You know about nuances of living a married life.
You know problems and differences that might come and you're ready to battle them out to with your first-hand experience from the first marriage.
Also watch: How to Find Happiness in Your Marriage
3. You're practical with your second marriage
Why are second marriages happier?
Maybe because with the second marriage people are more practical and they've accepted the reality the way they are. With the first marriage, it's obvious to have a lot of expectations and hopes. You both have your own anticipations and try to make them real.
What you both forget is that reality is way different than the dream world. With your second marriage, you're practical. You know what would work and what won't.
So, technically speaking, you don't have high hopes or aspirations from the second marriage except for the fact that you're with someone who understands and loves you truly.
4. Couples understand each other well
In the first marriage, the couple may have spent quite a lot of time with each other but certainly, the high hopes may have overruled the reality.
Thus, they might have ignored each other's personality traits. However, with the second marriage, they are grounded and look at the each other as a human being. They spent enough time to understand each other well before getting married.
This is essential since no one is perfect. When they look at each other this way, there are high chances that the second marriage will last long.
There is a sense of gratitude
After the bad first marriage, an individual spends time getting back on track.
In most cases, they lose hope to find a suitable match. However, when they get a second chance, they want to cherish it and express their gratitude towards their second marriage. Couples don't want to make things worse with their stupidity and by being immature.
This is another reason why second marriages are happier and successful.
6. You want to be more authentic and honest
As mentioned above, with first marriage both the individuals want to be perfect, which in the real world doesn't exist. They are not honest and authentic. But when they are tired of pretending, things start to fall apart.
By learning from this mistake, in their second marriage, they try to be authentic and honest. This works and their marriage lasts longer. So, if you really want to have a successful marriage, just be you.
7. You know what to expect and what you want
The reason behind the failed first marriage could be the vague preconceived idea of a perfect married life and life partner.
This comes from romantic novels and movies. You believe that everything will be perfect and won't have any problems at all. However, with the second marriage, things change. You know what to expect from the partner.
You are experienced in married life so know how to handle tough situations. This experience pays off well.
It's tough to answer are second marriages happier and successful. However, the above points do show what happens when an individual gets married for the second time. At the end of the day, it depends upon couples and how well they're ready to accept each other with flaws and are ready to make things work.
Share this article on
Want to have a happier, healthier marriage?
If you feel disconnected or frustrated about the state of your marriage but want to avoid separation and/or divorce, the marriage.com course meant for married couples is an excellent resource to help you overcome the most challenging aspects of being married.
More On This Topic
You May Also Like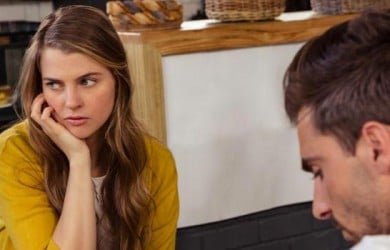 Popular Topics On Married Life