Overcoming Adversity in Your Marriage and the Lessons That Come Along with It
Couples who are already married know that married life isn't a joke. Be ready to hit road bumps in your life together and it's normal to feel discouraged or disappointed at times.
Overcoming adversity in your marriage is a challenge that everyone will face. While some adversities can easily be overcome with the habits of respecting each other, listening, taking time to work on your shortcomings there are also adversities that will require more effort.
Let's understand the most common problems that you may face in your relationship and the lessons that go along with it.
When adversity happens – Are you ready?
When adversity happens—when your marriage gets hit with a tough challenge, where do you start fixing it? How ready are you when it comes to facing and overcoming adversities?
Truth is, we can set our minds for what to come, we can discuss how we would face our troubles together and how we can strengthen our relationship beforehand but we can't really become 100% ready. You'd be surprised to know the trials that can come to your life and how it can test you and your will.
When you're faced with your worst fears, the unexpected turns of events or the painful realization that your married life isn't as perfect as you thought it was, how do you deal with it? Would you rather give up or fight?
A journey of ups and downs
Marriage will bring you the happiest memories and the toughest trials. What makes one couple turn to divorce doesn't necessarily mean it's the same with other couples.
Broken marriages come from a series of issues, trials and the failure to work on the problem. It's not easy to do it that's why some couples just give up, but others don't. That's the reason why overcoming adversity in marriage won't just make us strong; it'll make us learn the most valuable lessons not just in relationships but with life itself.
Overcoming adversity and the lessons we can learn
Below you'll find a list of common adversities that the usual married couples and families would face; each section has its lessons and pieces of advice that we can all learn from.
Physical adversity
A physical disability caused by an accident is one example of what we call a physical adversity. No one intends to be caught in an accident or to suffer from physical disability from it. This type of adversity can have a great impact in your marriage. Your spouse who was once able can now suffer from depression, self-pity and even show signs of aggression because of the physical disability that happened. The adjustments that the both of you will undergo will not be easy and can sometimes bring you to the brink of giving up.
If you can't control what happened to your life, control what you can. Move on and accept what had happened to you or to your spouse.
Compromise and commit that whatever hardship you'll have, you won't abandon your spouse. Reassure them that you will be there and together you'll be able to move on.
Learn that your love is stronger than any physical deformity or disability. That whatever sudden changes this adversity might bring can shake you but will not break you. Learn to accept what you can't control and learn to adjust together.
Financial adversity
Financial problems may be one of the most common reasons why married couples lead to divorce because in all honesty, when you're financially challenged, everything gets affected too especially when you have children and lots of bills to pay. What makes this very hard is when you want and try to live a certain lifestyle that doesn't fit your income. This is where the real problem comes in.
Learn to compromise. There is no shortcut to success and even wealth. Live the lifestyle that you can afford and instead of fighting each other, why not make a commitment to help each other?
Remember, your life does not and will not only revolve around money. There's so much more that you can be thankful for instead of focusing on financial issues.
Work together not against each other, so you can reach your goals in life.
Emotional adversity
One thing to understand is that one's emotional stability will play a huge part in your married life and family. We may have seen so many divorce cases revolving around emotional instability and this may come as a very sad reason to let go of your marriage. When a person becomes emotionally unstable due to a number of reasons such as extreme emotions of jealousy, insecurity, rage and that feeling of emptiness — it can be hard to control and soon enough, it can grow to be a more destructive behavior that can affect not just your marriage but even your work.
Seek help. Accepting the fact that you may need help isn't a sign of weakness, rather a sign that you want to take the step necessary to be better.
Allow people to help you and don't allow yourself to dwell on feelings that you know would only bring confusion.
Learn to trust and learn to open your heart to the people who love you. Be open to what is bothering you and most importantly, learn to listen and accept help. No one was born wise and strong; it was through the years of experience that they become what they are now.
Overcoming adversity in your marriage is a journey that will give us many shortcuts to freedom or to escape reality but marriage isn't like that. Marriage is that long journey of bumpy roads that can sometimes be lonely and disheartening but you know what makes it bearable? It's that person who you are with, that person you married that is willing to take the same journey with you. Learn from your adversities and use these lessons to work on other issues that may arise and ultimately be your spouse's better half through thick or thin.
Share this article on
Want to have a happier, healthier marriage?
If you feel disconnected or frustrated about the state of your marriage but want to avoid separation and/or divorce, the marriage.com course meant for married couples is an excellent resource to help you overcome the most challenging aspects of being married.
Learn More On This Topic
You May Also Like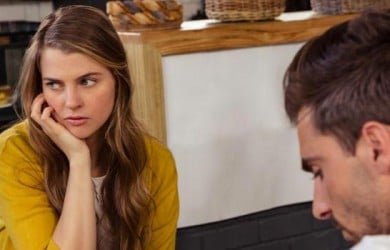 Popular Topics On Married Life