I Hate My Ex and Can't Move on Because of It
It's rare that a couple splits and you don't hear: "I hate my ex". It's normal to become flooded with all sorts of feelings when a relationship is over, especially if you were done wrong, or your partner is the one who decided to call it quits.
Most commonly, after the initial shock, people will experience an avalanche of anger, resentment, frustration, and, yes, hatred. Sometimes this is just a phase, a passing emotion.
However, in some cases, this hatred becomes pathological and can prevent you from moving forward in your life.
When you hate your ex because they did you very, very wrong
The obvious reason why we might hate our ex is that they hurt us really bad. As you'll see, there's more to hating your ex besides this option, but let's explore it first. Unfortunately, most relationships and marriages don't end on a friendly note.
Boredom and monotony do sometimes bring an end to a marriage. However, in most cases, it is some sort of a huge transgression or constant fighting that destroys it.
There are three big no-nos that have the potential to wreck any relationship. These are aggression, addictions, and affairs.
Although marriage can overcome these transgressions and even grow stronger as a result, in most cases, one or more of these is enough to destroy it for good.
And when this happens, it is very much expected that the wronged party will feel a lot of anger towards the one who ruined everything that they had shared. The hatred here comes from different angles.
One is the hurt ego and our sense of self-worth. Other is, of course, betrayal. Then, there's also the fact that by committing these unforgivable wrongdoings, the partner who did them basically robbed their partner of their future.
Hating your ex when you still love them
Another, less intuitive option is hating your ex while you're still hoping for things to get back to where they were. In other words, you might still love your ex, even when you hate them. And you could still want your old life back. You could hate them for taking their love away from you. But it doesn't mean that you don't love them anymore.
Love and hate are often considered opposite emotions, but they're really not opposite, they're just different. In essence, you can hate some things about your ex, while also love others.
The focus of your thoughts will determine which emotion you will be feeling at a given moment.
The reason why you might be holding on to hatred when you still love your ex is twofold. First, hatred is often easier to deal with than unreciprocated love (although actually equally or more devastating).
Second, hatred and love share the intensity of the emotion and the closeness they give us with the object of the feeling. So, when you hate your ex whom you still love, you're maintaining some sort of closeness with them, or an illusion thereof.
Hating your ex as a safety blanket
In a psychotherapist's practice, you would most commonly see this third reason why one holds the grudge even decades after the separation. People sometimes hold on to their hatred as they would to an old, very ugly safety blanket. They use their hatred as a means of maintaining a status quo in their lives, not only in their romantic life but most apparently in that area.
In essence, when you stick to whatever's not truly adaptive, you're possibly doing it to prevent changes in your life.
And loathing is everything but a healthy way to feel, even though it is perfectly understandable in many cases.
However, you should explore the nature of your feelings for your ex and see if you're just trying to stay within the safe zone by latching on the pool of hate within you.
When you move on, this is what happens
When you let go of the hatred, as well as everything that is associated with it, the new world of possibilities will open up in front of your eyes. It is a scary place to be in, for sure. Nonetheless, it's also the most beautiful one. When you learn to forgive (not necessarily forget nor absolve your ex of their transgressions), you will liberate yourself.
And with this newly gained freedom, you can begin to get to know yourself. You can explore your potentials to love.
You can dig into your talents and do everything that you might have wanted but didn't because you were first holding on to your marriage, and then to your hatred (pretty much the same thing). You'll soon realize that you should have moved on many months or years ago, so don't hesitate, and do it right now!
Share this article on
Want to have a happier, healthier marriage?
If you feel disconnected or frustrated about the state of your marriage but want to avoid separation and/or divorce, the marriage.com course meant for married couples is an excellent resource to help you overcome the most challenging aspects of being married.
Learn More On This Topic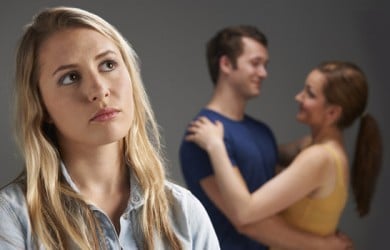 You May Also Like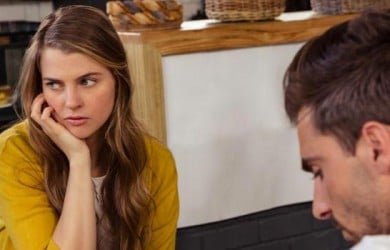 Popular Topics On Married Life