My Husband Hates Me – Reasons, Signs & What to Do
Having the feeling of, "My husband hates me" is an uncomfortable place to be.
Whether you have been dealing with constant conflict in your relationship or simply feel that he just doesn't care for you any longer after years of marriage, it may be time to evaluate whether your husband resents you and what may have caused the marriage to get to this point.
There are some signs your husband hates you that may point to problems within the marriage, as well as some key issues that can lead to resentment and hatred in the union.
The good news is that you can move on from hatred and resentment in a marriage.
What leads to resentment and hatred within marriage?
There are several factors that can lead to hatred within a marriage and the feeling that 'my husband hates me.' These include the following:
During the dating stages of a relationship, and perhaps early into a marriage, people are more likely to put effort into the relationship. This means going that extra mile to show affection and make each other happy.

Over the course of a marriage, neglecting the relationship becomes more common and can lead you to feel like my husband hates me.
Perhaps you have been neglecting to give attention, affection, or sex, or maybe he feels that connection and communication are lacking.
If you are stuck wondering, "Why is my husband so mean to me?" it could be that selfish behavior on your part has led to resentment.

Healthy marriages are reciprocal, meaning that both partners must contribute to the household and the work required in maintaining a family. If your husband feels that he does all the work and you give little in return, it could be that this is the reason you feel my husband hates me.
Take a look at how you divide responsibilities in the relationship. Is your husband working long hours and doing all of the housework? Is he carrying a greater burden of responsibility while you have a free pass?
Or, maybe he is making an effort to make you happy, but you are cold in return. It could also be that he feels every decision is based upon your needs and desires, and you are never willing to compromise.
Any of these signs could point to selfish behavior that is wrecking the relationship and making you feel that my husband hates me.
This one seems obvious, but cheating is a sure way to develop resentment within a marriage. If you have the feeling that my husband doesn't like me after an affair, you are probably correct.

Cheating destroys the trust that your husband has in you, and it can even come as a shock to him. Infidelity doesn't just have to be sexual in nature to cause resentment.
Even an emotional affair, such as developing a close relationship with another man via the Internet or texting, can be devastating to a marriage.
In fact, one study surveyed 233 people and found that nearly 60% of them were aware of situations where couples divorced or broke up following emotional infidelity on social media.
Often, when we think of abuse, we imagine physical abuse, in which one partner is hitting another. That being said, abuse doesn't have to be physical for it to be a reason that resentment builds in a relationship.
Emotional insults, such as name-calling and constant criticism, are also abusive and can quickly lead to resentment. If you find yourself constantly telling your husband negative things about himself, this could be the reason you are feeling like my husband hates me.
There can be other underlying reasons that make you think, "My husband doesn't like me." For example, maybe you have hurt his feelings in some way, and it has never been resolved.
Perhaps he is stressed at work and taking it out on you. Or, maybe you have been nagging him or giving him little to no voice in decisions that are made around the house, and you don't even realize it.
Also Try: 

Does My Husband Hate Me Quiz
8 Reasons why your husband hates you
Given what is known about factors that lead to hatred and resentment in a relationship, if you are wondering, "Why does my husband hate me?" the following reasons could be to blame:
He feels that you are not willing to compromise.

You are coming across as selfish.

Your husband is feeling some sort of neglect, whether it is a lack of attention, intimacy, sex, or affection.

You are being too negative, and he feels you are constantly

criticizing him

or attacking him.

He has built resentment because of an affair.

He is hurt by an emotional connection you have developed with another man, perhaps online.

You are nagging him constantly.

He is taking the stress out on you.
If you are looking for advice on what to do when your husband hates you, consider what the research says. One study found that when couples had more positive interactions with each other over time, they were better able to cope with bad days in the relationship.
What this means is that if your relationship is full of negativity and lacking positive interactions, this can lead to hatred and resentment over time, as the negative interactions will just build up.
Negativity, which can involve constant criticism and name-calling, can therefore be a recipe for feeling your husband resents you.
Related Reading: 

Signs to Show Your Husband Is Not Happy in Your Marriage
10 signs your husband hates you
Once you realize that resentment may have built up in your marriage, you may be looking for signs my husband hates me.
Consider the following ten signs, which may help you to answer, "Does my husband hate me?"
Here are the top ten signs your husband hates you:
1. The two of you are constantly fighting
Every couple experiences conflict, but if you find that you are constantly fighting, this is a pretty clear sign that hatred and resentment are present in the relationship.
You may even be fighting over trivial matters simply because the two of you are unable to have positive interactions in the face of hatred.
2. You feel no effort from your husband
It may seem as if your husband does not try to make you happy or make the marriage work. It may even seem as if the two of you rarely talk and are more like roommates than spouses.
This can be the case if your husband has built hatred as a result of neglect. He may feel that you are neglecting his need for affection or attention, so he stops putting forth effort.
3. There is no physical intimacy in your relationship
Sex is an integral part of most marriages, so if you are not having sex at all, this is one of the signs your husband hates you. There is more to physical intimacy than sex, though.
If you find that your husband never hugs, kisses, or touches you to show affection, this can also be a sign of hatred. Generally, people do not show physical intimacy to those they do not like.
4. Your husband has cheated on you
Just as infidelity on your part can cause your husband to build resentment for you, if your husband hates you, he may also be unfaithful toward you, making this one of the big signs your husband hates you.
Cheating just isn't part of a happy, loving relationship.
In fact, a recent study found that people who were satisfied with their relationships had negative attitudes toward infidelity. This means that if your husband hates you and is unhappy with the relationship, infidelity is more likely.
5. You feel unappreciated
Maybe you have been putting in the effort to make your husband happy and do little things to show him you care, such as picking up his favorite snack at the store or taking care of an extra chore around the house for him.
If you are putting in the effort and cannot shake the feeling that you are being unappreciated or taken for granted, perhaps your husband has built hatred.
6. He avoids spending time with you
If you are trying to tell if your husband hates you, take a look at how much time the two of you are spending together.
If it seems like he is never home or always has a reason not to spend time with you, this could be a sign that he has developed some resentment.
If he isn't spending time with you, this means that for one reason or another, he doesn't enjoy doing so.
7. Your husband is forgetting important dates
We are all guilty of forgetting a birthday or anniversary here and there, but if he is not remembering important dates lately or he has suddenly stopped acknowledging your birthday, there could be an underlying issue.
Forgetting these dates is a sign of hate, especially if he shows no remorse for forgetting them.
8. There is violent or abusive behavior in the relationship
Let it be clear that abuse and violence are never okay in a relationship, but if your husband hates you, these behaviors may appear.
This can include physical violence or emotional attacks, such as frequent put-downs, verbal insults, or name-calling. These behaviors do not go hand-in-hand with love and are a sign of hatred in a relationship.
9. He shows no signs of missing you when you are apart
If you are asking yourself, "Does my husband hate me?" consider how he reacts when you return after being gone. When two people are in a loving relationship, they tend to miss each other when apart.
On the other hand, if your husband seems not to miss you, this can be a sign of hatred in the marriage. He may seem apathetic when you return home, or perhaps he even acts irritated when you walk through the door.
10. Your husband really isn't very involved in your life anymore.
When your husband hates you, you will likely notice that the two of you live separate lives, to the point that he isn't involved with you very much.
He will avoid going out and doing things with you, and he will show little interest in how your day was or what you have been doing when you aren't with him.
Related Reading: 

Reasons Why You Have an Emotionally Withdrawn Husband
What to do If you think your husband hates you?
If you can't shake the feeling of, "My husband hates me," the first step is to sit down and have a talk.
It is frustrating if someone hates you for no reason, but if your husband shows signs of resentment, there may be an underlying problem that he feels he hasn't been able to discuss with you.
Have an honest conversation with him
Have a conversation with him, and be open to hearing his side of the story.
Maybe there is something he isn't getting from you that he needs, or perhaps he feels that you are constantly criticizing him, and you don't even realize it.
An honest conversation can open your eyes to problems that may be causing resentment in the marriage.
Make some positive changes in your behavior
Another important step is to look at your own behavior and make some positive changes. Have you been withholding affection or perhaps nagging your husband more than you'd like to admit?
Try to be more positive toward him by offering praise and expressing appreciation.
Be intentional about expressing love and showing affection through physical touch. Sometimes, this is enough to clear the negativity and hatred from the air.
Also Watch:
Put the past aside and start afresh
Once you have taken the time to have a conversation and evaluate your own behaviors, it is time to start fresh.
Make an agreement with your husband to put the past aside and make an effort to move forward for the sake of your relationship. Go on dates, and learn to fall in love again.
If you find that you are unable to figure out what to do when someone hates you and that someone is your husband, it may be time to seek professional help.
In cases where having an open conversation and trying to make changes is not helpful, relationship therapy may be necessary.
A therapist offers a neutral perspective and can help you to communicate better and move past underlying issues that may make it difficult to resolve hatred.
If your husband refuses to seek counseling, it may be time to evaluate whether the marriage can be saved. All marriages go through rough patches, but you do not have to tolerate abuse within your relationship if hatred rises to that level.
Related Reading: 

My Husband Wants a Divorce, How Do I Stop Him
Conclusion
You may be unable to shake the feeling of, "My husband hates me," but there are things you can do to resolve the issue. Perhaps you are stuck wondering, "Why does he act like he hates me?"
If this is the case, consider whether you have done something to hurt him or if perhaps you haven't been giving him adequate affection and praise.
All marriages go through tough times, but if hatred has developed, it is important to have a conversation with your husband to address the issue.
With an honest talk and some effort from both of you, a marriage can move past the signs your husband hates you. Some situations may require professional intervention, but if the two of you are willing to make an effort, the marriage can recover.
Share this article on
Want to have a happier, healthier marriage?
If you feel disconnected or frustrated about the state of your marriage but want to avoid separation and/or divorce, the marriage.com course meant for married couples is an excellent resource to help you overcome the most challenging aspects of being married.
More On This Topic
You May Also Like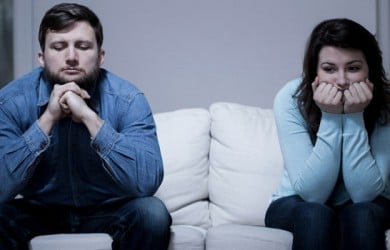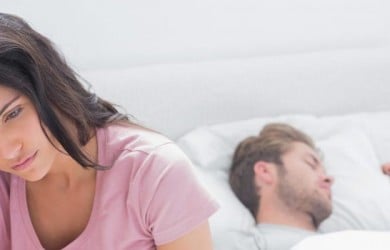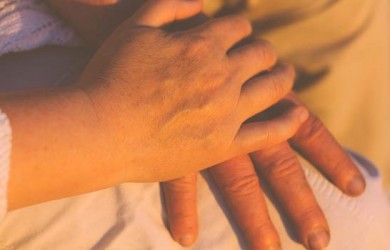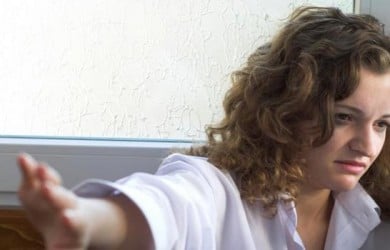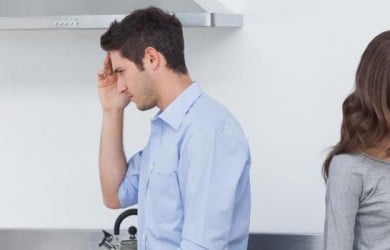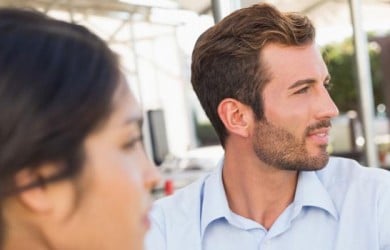 Popular Topics On Marriage Help