30 Tips on How to Have a Happy Marriage
Whether you're a newly married couple or have been together for years now, every marriage has its fair share of ups and downs. All marriages take a road on the rough patches and walk through the patterns of mundanity; periods of poor communication, boredom, and stress.
Don't spend time scratching your head and figuring out how to overcome these difficult and stressful periods because mentioned below are tips on having a happy marriage in the long run.
What does a happy marriage look like?
A happy marriage does not necessarily mean that everything in the relationship is rosy, happy, and has no fights. A happy marriage means a relationship where both partners are committed to each other, to being better people themselves, and helping each other become the best versions of themselves.
It also means having mutual respect, healthy communication, realistic expectations, and honesty.
Here are a few signs that signify that you are in a happy marriage.
You do not compare your marriage to that of others.

You are both honest and true to each other.

You understand that marriage does not mean only happy days.

You realize the need to be there for each other.

You are happy with your partner.
To find out if your marriage is really happy, take this quiz.
Are all married couples really happy?
Ted Huston, Ph.D., a professor of human ecology and psychology at the University of Texas, Austin, showcased the results of a long-term study of married couples that pierces the heart of social psychological science: the ability to forecast whether a husband and wife, two years after taking their vows, will stay together and whether they will be happy.
The study was done in 1981 and began from their wedding day through 13 years of their marriage.
Multiple interviews were done as Huston looked at how the couples interacted with each other while they were dating, as newlyweds, and through their married years.
He measured their negative and positive emotions towards each other and watched how their feelings changed over time.
He wondered if newlyweds who hug and kiss were more likely, for example, to have happy marriages. Did newlyweds who constantly bickered have a worse marriage, or are couples who lose their romance more likely to divorce?
Huston's study looked at couples earlier in their relationship, from their dating days. The findings suggested:
Most newlyweds were not blissfully in love.

Couples who had intense romance were more prone to divorce because they couldn't maintain the

intensity of the relationship.

Lackluster marriages were not more prone to divorce since their marriages were less fulfilling, to begin with, so there is less deterioration of the romance or loss of love and affection

As the married years continued, his study resembled other studies of married couples for a long time. He divided the couples into four groups:
married and happy

married and unhappy

divorced within seven years

divorced after seven years
Each category showed a distinctive pattern. The couples with happy marriages were very much in love and showed much affection towards each other as newlyweds.
These couples tended to be more decisive, expressed more positive feelings and less negativity towards each other, and viewed their mate positively than other couples. These feelings remained stable over time.
The couples who divorced later were affectionate as newlyweds. Over time they were less loving, less positive towards their mates, and more critical of them.
The study showed a correlation to how well the spouses got along as newlyweds as to how it affected their future together.
But the main factor between the couples that divorced and the couples that stayed together was the amount of change their relationship observed in the first two years.
Huston said, "The first two years are key–that's when the risk of divorce is particularly high." These changes were good indicators, according to his research, about where the marriage was going.
Among the 56 couples who participated in the study, the loss of love and affection, not so much the conflict, was the biggest predictor of deterioration in the relationship.
The lack of love and affection created a downward spiral that leads to increased arguments and eventually a parting of ways.
Is it possible to have a happy marriage?
The answer is a plain, simple, yes! A happy married life is possible. It is of course possible to have a happy marriage. There is nothing like a good marriage; you have to build it yourself.
However, to expect and want a marriage or a relationship that is happy all the time. Marriages are wonderful, and they are happy when undertaken for the right reasons, at the correct time, with a definite set of things in mind. If you are looking to have a happy marriage, here are some tips for you.
30 tips for a happy marriage
Marriage is not always a bed of roses and can have its own set of ups and downs. Marriage and happiness may not always go hand in hand. If you want to navigate through your marriage with ease, here are 30 tips for a happy marriage that you must swear by.
1. Make sure to take responsibility
Suppose your goal in a relationship satisfies your relationship along with longevity. In that case, you must make sure that you hold responsibility for your part in the relationship, whether good or bad. This is one of the most important secrets to happy marriages.
Related Reading: 

Why Is Accepting Responsibilities in a Relationship Important

?
2. Learn to agree to disagree
Two people cannot agree on everything together, and that's completely okay. However, it's more important to make peace with each other's differences instead of agreeing with your point of view. How to be happy in marriage? Agree to disagree, sometimes.
Related Reading: 

How to Manage the Differences in Your Relationship
3. Learn to be independent
Depending on each other is okay; however, too much dependency can harm a relationship. It is better to make your presence realized by the other person instead of making your company feel like a burden.
4. Be a good listener
Both spouses need to realize that all their partner needs from them is a listening ear. Open your heart, hear them when they speak, and make sure to reassure them that you understand. Doing this is the key to a happy marriage.
5. Communicate
You must know your partner's language of love. Not everyone can express themselves, which is why it's important to know how your partner shows love; maybe he is showing love when he washes the dishes or when he cleans your closet.
Understanding the language of love can lead to a happy marriage as well.
6. Acceptance
Whether it be women or men, keep in mind that you married your spouse for who they are, and you can't change them. So stop trying and focus on their positive attributes instead.
Related Reading: 

Developing Acceptance Skills in a Relationship
7. Never take your partner for granted
Try not to slip into a complacent state and form expectations. You should never reach a place where you start to take the other person for granted in marriage. Avoid assumptions and do nice things for your partner whenever possible.
8. Add romance
Try to be romantic as this can bring back the spark; make a romantic gesture, bring back chivalry by buying her flowers or opening her car doors. Women, on the other hand, can cook their husband's favorite meal to win his day.
Related Reading: 

How to Be Romantic in a Relationship
9. Date night
Many couples ignore and overlook this advice, especially those who have been married for a long time. This advice is essential if you want a long and happy marriage, as a date night will strengthen your bond and make you free from all distractions.
Watch this video if you would like to explore some unique (but cheap) date night ideas.
10. Keep intimacy alive
Sex is a crucial step in having a happy marriage. Make sure to keep it exciting. Many couples report that the primary reason for their divorce is a lack of sexual activity in their marriage.
11. Compliments
Make sure to recognize your partner's positive attributes by paying them attention and giving them compliments. Everyone likes to feel appreciated and loved once in a while. This is one of the best pieces of advice for a happy marriage.
Related Reading: 

How to Compliment a Girl
12. Greet your partner lovingly in the morning
When you see your spouse in the morning, make sure to greet them lovingly instead of having a negative interaction. Try saying "I'm so glad to wake up beside you" instead of "You should go brush."
13. Hug and kiss each other
Whether you're seeing your partner after a day or even an hour, always reunite with a hug or a kiss. This is a great piece of advice for married couples.
Related Reading: 

9 Different Types of Hugs and What They Mean
14. Decide on how you are going to compromise as a couple
When things get tough, both spouses should learn how to compromise. If something is relevant to your husband, do it his way, and he should do the same for you. Try always to find a middle ground.
Also Try: 

Do You Know How To Compromise In Your Relationship
15. Live in the present
Want to be a happy married couple? Try not to bring any old conflicts or things that went wrong in the past, as this will only create more resentment. Try to build a present together, and live in the moment with each other.
Related Reading: 

How Do You Stop Your Spouse From Bringing Up the Past

?
16. Follow the 5-To-1 rule
For every one criticism of your partner, try to give five compliments to make sure that you find more positivity than negativity. This is one of the golden rules for a happy marriage.
17. Don't interrupt
Try the four-minute rule; let one person speak for 4 minutes before you interrupt so that they know you care. When you listen, listen respectfully. This is the secret to a healthy marriage.
18. Lend a hand in household chores
Make sure that you help around the house as much as you can. Even if you do not know how to do one chore, you can learn it and practice it or help your partner with other ones that you know how to perform better.
Related Reading: 

How to Divide Household Chores Fairly in Marriage
19. Be an optimist
This is simple; if you think positively about your marriage, your marriage will be positive. Do not think of bad things, and try to be more mindful of your thoughts and feelings. You are likely to reflect your thoughts on your partner as well.
20. Don't jump to the conclusion
If you fight, make sure to listen to the other person's point of view instead of starting with blames and criticism. To understand each other, you need to steer clear of jumping to conclusions and instead focus on where your partner is coming from.
21. Live in your happy world
Every couple should have things that only they enjoy, such as reading a book together or have a harry potter marathon. During these times, try to forget all the problems around you and enjoy the company of your partner.
22. Do not control
Married people might reach a place where they give in to jealousy and try to control their partners. This can be a wrong step for your relationship so take help from a therapist right away.
23. Don't use the D-word
Making threats and bullying your partner to divorce is not a mature strategy for solving problems and must be avoided. Things like this should only be said when you mean it.
24. Forget the fantasy
You need to recognize that marriage is beautiful, but it is not perfect, nor will it ever be, so have realistic expectations. Wondering how to make marriages work? Be realistic.
25. Do things together
By going on a weekly date, you will keep the romance and your friendship strong. You can also work on something together – whether it is a home repair, a vacation, doing a jigsaw puzzle together, sharing values and time will strengthen your bonds with each other.
26. Prioritize time together
When you are together, make each other the focus of your attention – enjoy one another. Do not be distracted by the TV, or your phone, or even work. Make sure you spend some quality time with your partner each day.
27. Seek professional help, if needed
Seek marriage counseling for issues that persist for more than 30 days so a professional can help you work past the obstacles – you don't have to wait to do counseling as a last resort. The earlier the conflicts arise, the better your results will be.
Marriage advice is best sought from an expert or a professional.
28. Do not take each other for granted
How to make marriage better? Don't take each other for granted. Acknowledge each other, appreciate each other, cherish each other and be happy in love.
29. Have your own space
As important as it is to be together as a couple after your marriage, it is equally important to finding ways to spend time all alone, doing things you like. Married couples can often underestimate the importance of personal space.
30. Say thank you
As petty as it sounds, saying thank you can help you go a long way when it comes to a happy marriage. Your partner should know that you appreciate them and notice every small or big thing they do for you.
Wrapping up
To continue to coexist happily in a marriage and to be able to overcome challenges together, you need to work in unison and not against each other.
There are no happy marriages. You and your spouse make your marriage a happy one by persistently working at ironing out differences and pumping in more smiles, shared joys, and fun.
Share this article on
Want to have a happier, healthier marriage?
If you feel disconnected or frustrated about the state of your marriage but want to avoid separation and/or divorce, the marriage.com course meant for married couples is an excellent resource to help you overcome the most challenging aspects of being married.
More On This Topic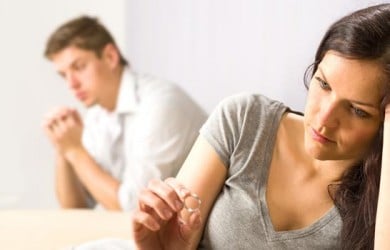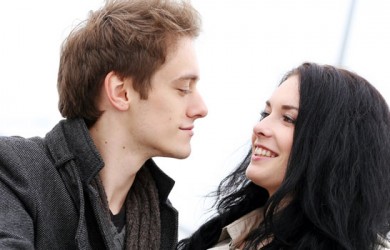 You May Also Like