How to Be Spontaneous in a Relationship: 10 Effective Ways
In any relationship, injecting spontaneity can breathe new life and excitement into the partnership.
It's those unexpected moments that can make us feel alive, invigorated, and deeply connected to our partner. By embracing spontaneity, we break free from the routine and monotony that can sometimes creep into long-term relationships.
Whether you've been together for years or are in the early stages of a romance, adding an element of surprise and unpredictability can strengthen your bond and create lasting memories.
Know ten ways of learning how to be spontaneous in a relationship, keeping the spark alive, and igniting a sense of adventure.
What is spontaneity in a relationship?
Spontaneity in a relationship refers to the willingness and ability to act in an unplanned and impulsive manner. It involves surprising your partner with unexpected gestures, activities, or expressions of affection without prior arrangement or expectation.
Another question could be, what does spontaneous mean in a relationship?
Being spontaneous means the ability to act or behave in a way that is impulsive, unplanned, or unexpected.
Spontaneous actions can range from small, everyday surprises to grand, adventurous endeavors. By embracing spontaneity, couples can break free from routine, keep the relationship exciting, and foster a sense of adventure and joy in their shared experiences.
What is an example of being spontaneous?
An example of being spontaneous in a relationship is surprising your partner with a spontaneous date night. Imagine coming home from work and, instead of the usual routine, you quickly prepare a picnic basket with your favorite snacks and drinks.
Without revealing any details, you blindfold your partner and lead them to the car. As you drive, their anticipation builds, and when you finally arrive at a beautiful park or beach, you unveil the surprise.
The spontaneity of the gesture creates an exhilarating sense of adventure as you both enjoy a romantic evening under the stars, laughing, talking, and strengthening your bond through the shared experience of the unexpected and delightful date night.
Why is spontaneity important in a relationship
Now that we have had a chance to understand what spontaneity means, let us look at why spontaneity is important in a relationship.
Keeps the relationship fresh and exciting, preventing boredom and monotony.

Fosters a sense of adventure and exploration, allowing couples to try new things together.

Enhances

emotional connection

and intimacy by creating unexpected moments of vulnerability and shared experiences.

Boosts creativity and problem-solving skills as couples navigate impromptu situations together.

Builds trust and mutual understanding by encouraging openness and flexibility.

Allows for genuine and authentic expressions of affection and love, strengthening the emotional bond.

Breaks free from rigid routines and promotes adaptability, which is crucial for long-term

relationship success

.

Creates lasting memories and stories that couples can reminisce about, deepening their connection over time.

Encourages communication and compromise as couples navigate spontaneous decisions and plans.

Adds an element of surprise and anticipation, keeping the spark alive and reigniting passion in the relationship.
10 ways to be more spontaneous in your relationship
Being spontaneous in a relationship can inject excitement, joy, and a renewed sense of connection between partners. It allows you to break the routine and create memorable experiences together.
So, how to be spontaneous in a relationship? If you're looking to add more spontaneity to your relationship, here are ten ways to do just that:
1. Surprise getaways
Plan a spontaneous weekend getaway or surprise your partner with a day trip to a nearby town or attraction. Pack a bag, hop in the car, and explore new places together. The element of surprise and adventure will keep things fresh and exciting.
Related Reading: 

10 Ways to Thrill and Surprise Your Special Someone
2. Random acts of affection
Show your love and appreciation with unexpected acts of affection. Give your partner a passionate kiss out of nowhere, send them a heartfelt text message during the day, or surprise them with a loving gesture like breakfast in bed.
These small acts can make your partner feel cherished and adored.
3. Try new activities
Step outside your comfort zone and try something new together. To build a more spontaneous relationship, try incorporating more fun and playful activities into your daily routine.
Sign up for a dance class, go rock climbing, take a cooking workshop, or explore a new hobby. Embracing new experiences as a couple can ignite sparks of excitement and create shared memories.
4. Spontaneous dates
Instead of always planning your dates in advance, surprise your partner with spontaneous outings.
Take them to their favorite restaurant for a surprise dinner, go for a midnight walk, or visit a local event or concert without prior planning. These spontaneous dates will keep your relationship dynamic and unpredictable.
5. Random gifts
Surprise your partner with unexpected gifts. It could be something as simple as their favorite snack, a small trinket that reminds you of them, or a handwritten love note. The thoughtfulness behind the gesture will make them feel special and loved.
6. Unplanned adventures
Take advantage of a free weekend or an impromptu day off and embark on an unplanned adventure. Pack a picnic and go on a spontaneous hike, rent bicycles and explore a new area of your city, or head to the beach for a spontaneous day of relaxation and fun.
Related Reading: 

5 Ways to Navigate Your Adventurous Relationship
7. Surprise messages or calls
Reach out to your partner during the day with a spontaneous phone call or text message. Let them know you're thinking about them and how much they mean to you. These unexpected messages can brighten their day and make them feel valued and loved.
8. Playful spontaneity
Embrace your inner child and engage in playful spontaneity. Have a spontaneous water balloon fight, build a fort in your living room, and watch movies together, or challenge each other to a game night with board games or video games.
The laughter and playfulness will bring you closer together. You can also consider being spontaneous sexually.
9. Random compliments
Compliment your partner unexpectedly and genuinely. Notice something they've done or achieved and express your admiration. It could be complimenting their appearance, their intelligence, or their kindness.
These unexpected words of affirmation can boost their confidence and strengthen their emotional connection.
Understand the power of compliments here:
10. Follow your impulses
Sometimes, the best way to be spontaneous is to simply follow your impulses. If you suddenly have the urge to take a walk in the rain or have a midnight snack run, invite your partner to join you.
Embracing these impulsive moments can lead to unexpected adventures and create lasting memories.
Remember, spontaneity is about breaking free from the ordinary and embracing the unexpected. By incorporating these ideas into your relationship, you can keep the spark alive, deepen your connection, and create a vibrant and exciting partnership.
Related Reading: 

What Is Impulsive Behavior: Causes, Types, Signs & How It Hurts the Relationship
Some commonly asked questions
Learning how to be more spontaneous in a relationship takes time and practice, but it is important to strike a balance and consider the preferences and boundaries of both individuals. Read more below:
Is love a spontaneous feeling?
Yes, love can often be a spontaneous feeling that arises unexpectedly. It can catch us off guard, and we may find ourselves falling in love with someone without consciously planning or intending to do so.
Love can be a powerful and spontaneous emotion that arises from a deep connection, chemistry, and attraction between two individuals.
Is spontaneity positive or negative?
You could ask, "Is it good to be spontaneous?" Well, spontaneity itself is neither inherently positive nor negative. Its impact depends on the context and how it is expressed.
Spontaneity can be positive when it brings joy, excitement, and surprise into a relationship. It can create memorable experiences, deepen connections, and keep things fresh.
However, spontaneous actions can also have negative consequences if they disregard boundaries, lead to reckless behavior, or cause harm.
It is important to consider the potential outcomes and communicate with your partner to ensure spontaneity enhances your relationship in a positive way.
In a nutshell
Embracing spontaneity in a relationship can have profound positive effects. It infuses excitement, adventure, and unpredictability, preventing stagnation and boredom. By understanding how to be spontaneous in a relationship, partners can deepen their emotional connection, build trust, and create lasting memories.
However, spontaneity should enhance the relationship rather than disrupt it. If you're finding that spontaneity is causing more disruptions than enhancements in your relationship, it may be helpful to consider seeking relationship counseling to address any underlying issues.
By fostering a sense of openness, communication, and mutual understanding, couples can embark on spontaneous journeys together, keeping the flame alive and fostering a vibrant, joyful, and fulfilling partnership.
So, dare to be spontaneous and let the magic unfold!
Share this article on
Want to have a happier, healthier marriage?
If you feel disconnected or frustrated about the state of your marriage but want to avoid separation and/or divorce, the marriage.com course meant for married couples is an excellent resource to help you overcome the most challenging aspects of being married.
You May Also Like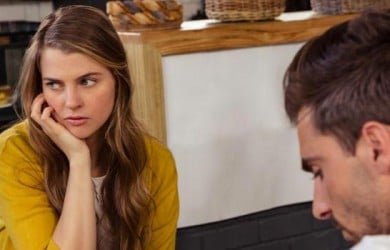 Popular Topics On Married Life